Press release - 27 May 2021
Surrealist art exhibition opens at YARD, Port Loop
Surrealist photographer and model, Ambient Jade, has launched her debut solo exhibition, marking the first artist showcase by YARD at Port Loop, Birmingham.
Named Reimagining The Self, the free exhibition – which includes an outdoor installation in the public park at Port Loop – explores issues around mental health, particularly in the wake of recent lockdown restrictions.
This will be the first exhibition hosted by MAIA at YARD; Birmingham's first Art House. YARD will also host an indoor exhibition of Ambient Jade's work, with visitors able to pre-book viewings in line with the current Covid-19 guidance.
Amahra Spence, co-founder of black-led arts and social justice organisation, MAIA, said: "We're so excited to be working with Ambient Jade on what is not only her debut exhibition but also YARD's first exhibition at Port Loop. Using surrealist photographic manipulation, Ambient Jade's art represents our inner-feelings, torments and desires. It challenges our conception of beauty and horror and questions our dreams and reality. By reimagining selfhood, this exhibition will allow people to explore their own experiences and potentially start discussions with friends, family and neighbours."
Born in Holland, Ambient Jade lived in Birmingham for two and a half years before moving to London in 2015. As a photographer, Ambient Jade has featured in Vogue Italia on various occasions for her "State of Grace" series.
Commenting on the inspiration behind her art, Ambient Jade said: "By portraying my mental health issues through my art, my hope is that I can turn my pain into something more uplifting.
"At the start of the first lockdown, everyone was confused, we didn't know what to expect and we didn't know where we stood. At the time, I felt like I needed to express my feelings through my art which resulted in the piece named Quarantine Vibes. The photograph looks like madness but, to be honest, that's how I felt and I'm sure this will resonate with many people out there.
"Through my exhibition, I'm hoping people can have the chance to explore their own insecurities and their impact on our mental health."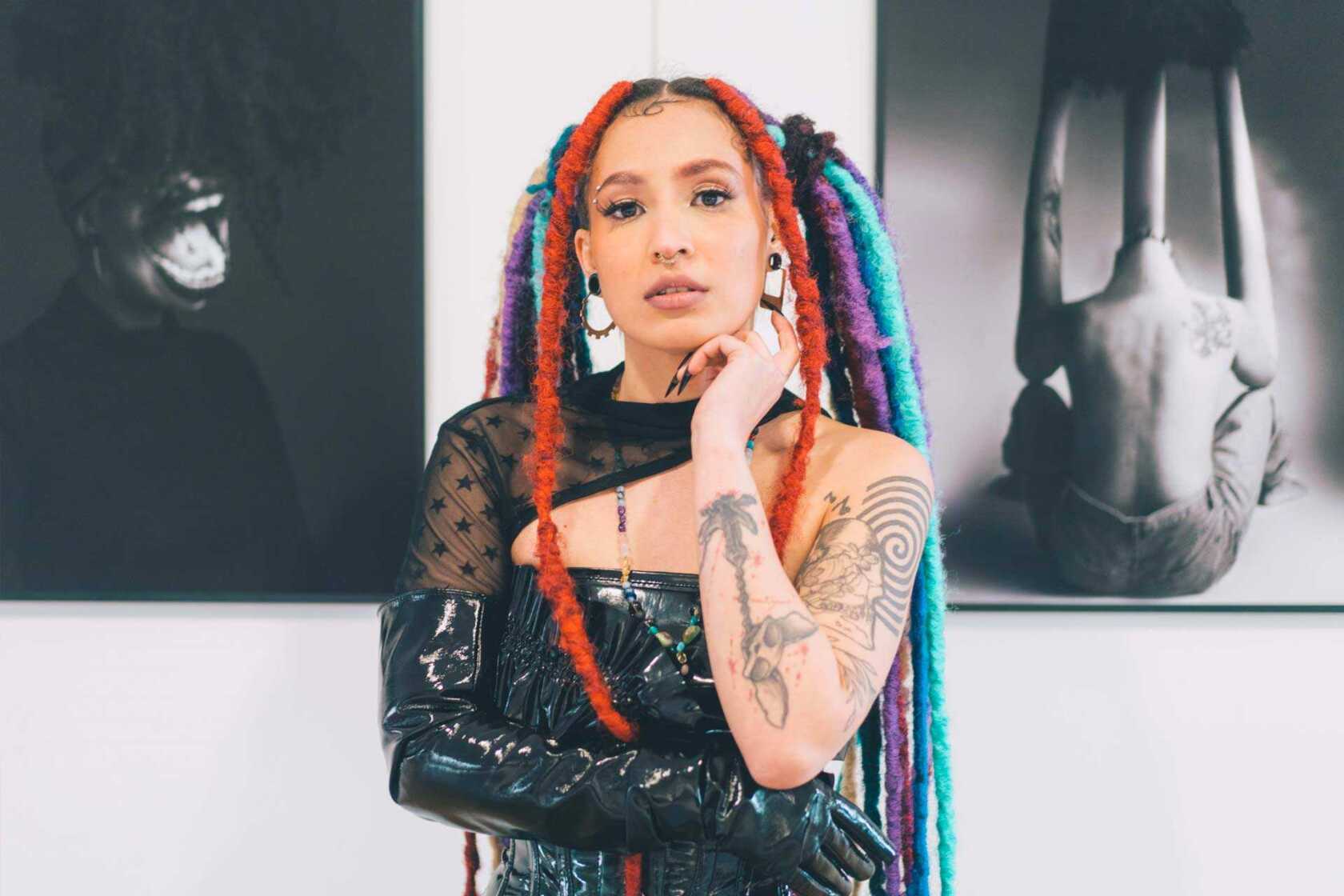 Located on Rotton Park Street, just a 15 minute walk along the canal from Birmingham city centre, YARD is an art and community space which will be open to local and international artists, Port Loop residents and the wider community. As we emerge through COVID-19, MAIA is launching a series of events there which will range from artist workshops to cooking classes, live music, family activities and brunches.
Adam Willetts, Project Director for Port Loop, said: "When masterplanning Port Loop, we wanted art and culture to be at the heart of the neighbourhood. We're thrilled that MAIA can now host YARD's first art exhibition which will be open to homeowners, our neighbours, the wider Birmingham community and visitors to the city.
"The pandemic has helped shine a spotlight on people's mental wellbeing and the importance of outdoor space, exercise and socialising; characteristics which we aim to encourage through design and placemaking at Port Loop. By portraying her own struggles so openly, I'm sure Ambient Jade's work will connect with many people across the city."
All visitors to the exhibition are required to adhere to the current government guidelines regarding social distancing and Covid-19 safety precautions.
Port Loop is being delivered by Urban Splash and Places for People, in partnership with Canal & River Trust and Birmingham City Council. In total, Port Loop will deliver 1,150 new homes, in addition to new retail and leisure spaces. Alongside YARD, The Floating Front Room – an outdoor coffee shop on the canal – is already open at Port Loop. For further information visit port-loop.com.
To find out more about the exhibition, to book a slot to view the indoor exhibition or to purchase a limited edition Ambient Jade's print, visit maiagroup.co.
Looking for something else?