Case studies
Resident profiles - Ryan and Rachael, New Islington, Manchester
We're creating our House by Urban Splash Mansion House apartments at New Islington, bringing a new type of home to Manchester. Here, we meet customers Ryan, a 27-year old project manager, and his partner Rachael – a 26 year old junior doctor – to find out more about their decision to buy a Mansion House home.
"We've been together ten years and decided it was time to buy our first home as a couple. We grew up in the Peak District but have lived in various places in the UK – Birmingham, Leicester, London and Bedford – but now it's time to make Manchester our home.
"Rachael's secured a training post in Manchester so it's time for us to put down roots in our home city now. We can't wait to leave our rented property (incidentally it's just 200m down the canal from our new home) and move into Mansion House.

"There were so many factors in our decision making process; location was a big factor as we both know and love New Islington and its proximity to the city centre, the neighbourhood as a whole – and the transport links, with the Metro and train station not far away.
"The area's so welcoming and we've seen lots of small businesses thrive in and around New Islington; it's only a short stroll to the Northern Quarter and the city centre so we have everything we need within walking distance.
"The design was also a huge pull for us; Mansion House offers something so different from the stereotypical box flat. We fell in love with the exposed wooden walls and beautiful uninterrupted views from the balcony – being able to look out over the canal and the cityscape was a real plus and no-one can build directly in front of us. We couldn't find anything else on the market that ticked all the boxes and appealed to us in quite the same way.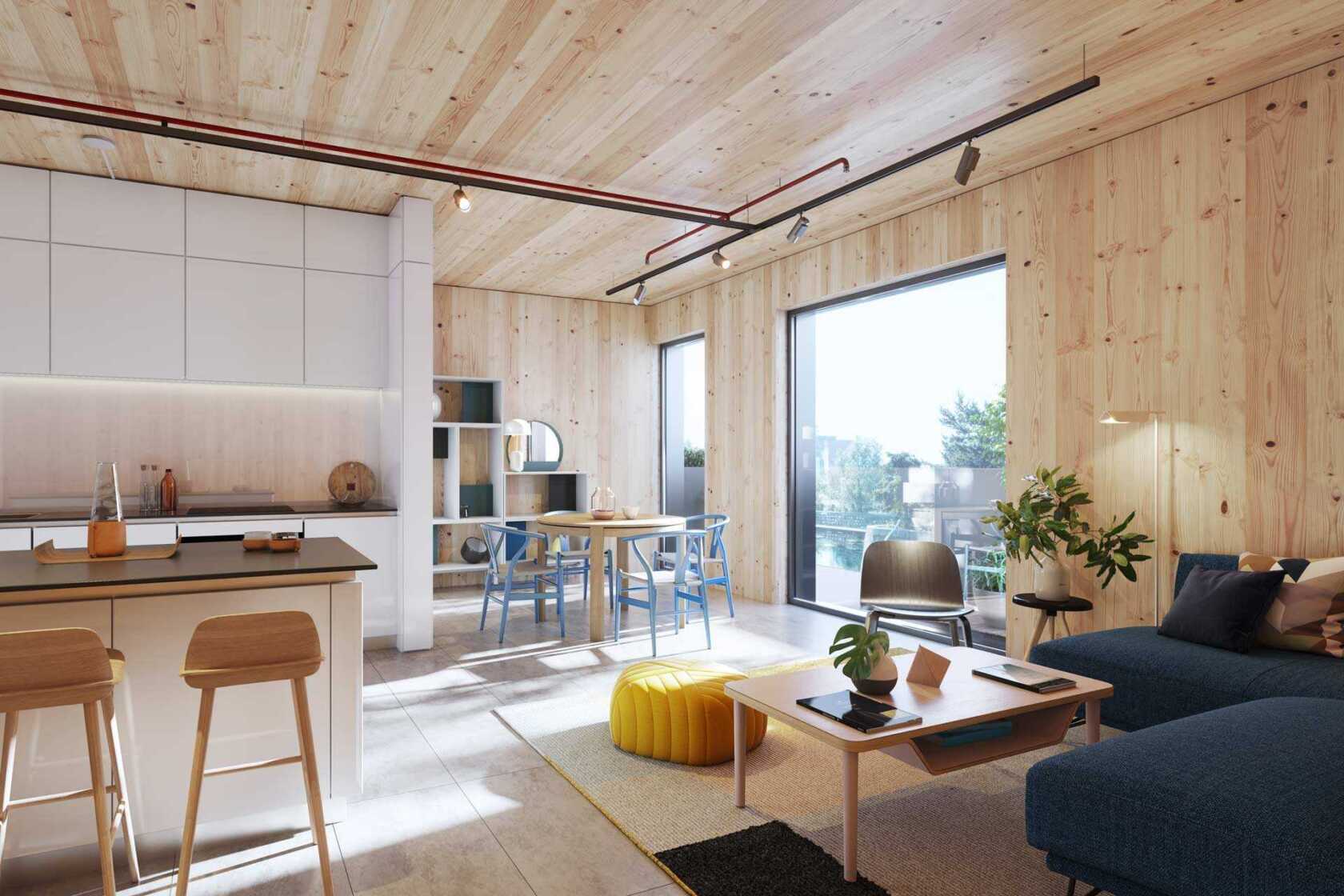 "The outside space at Mansion House is perfect too. Neither of us have a huge amount of time to care for a garden but our house plants will love the fresh air and we're particularly looking forward to lounging in the afternoon sun, as our balcony is positioned perfectly to enjoy a long afternoon gin and tonic.
"Size-wise – it's ideal and gives us space to grow in to. We decided to buy a two-bedroom apartment at Mansion House and utilise the second room as a home office and spare room for when our friends come to stay, or we can use it as a snug for when we're at odds about what to watch on Netflix.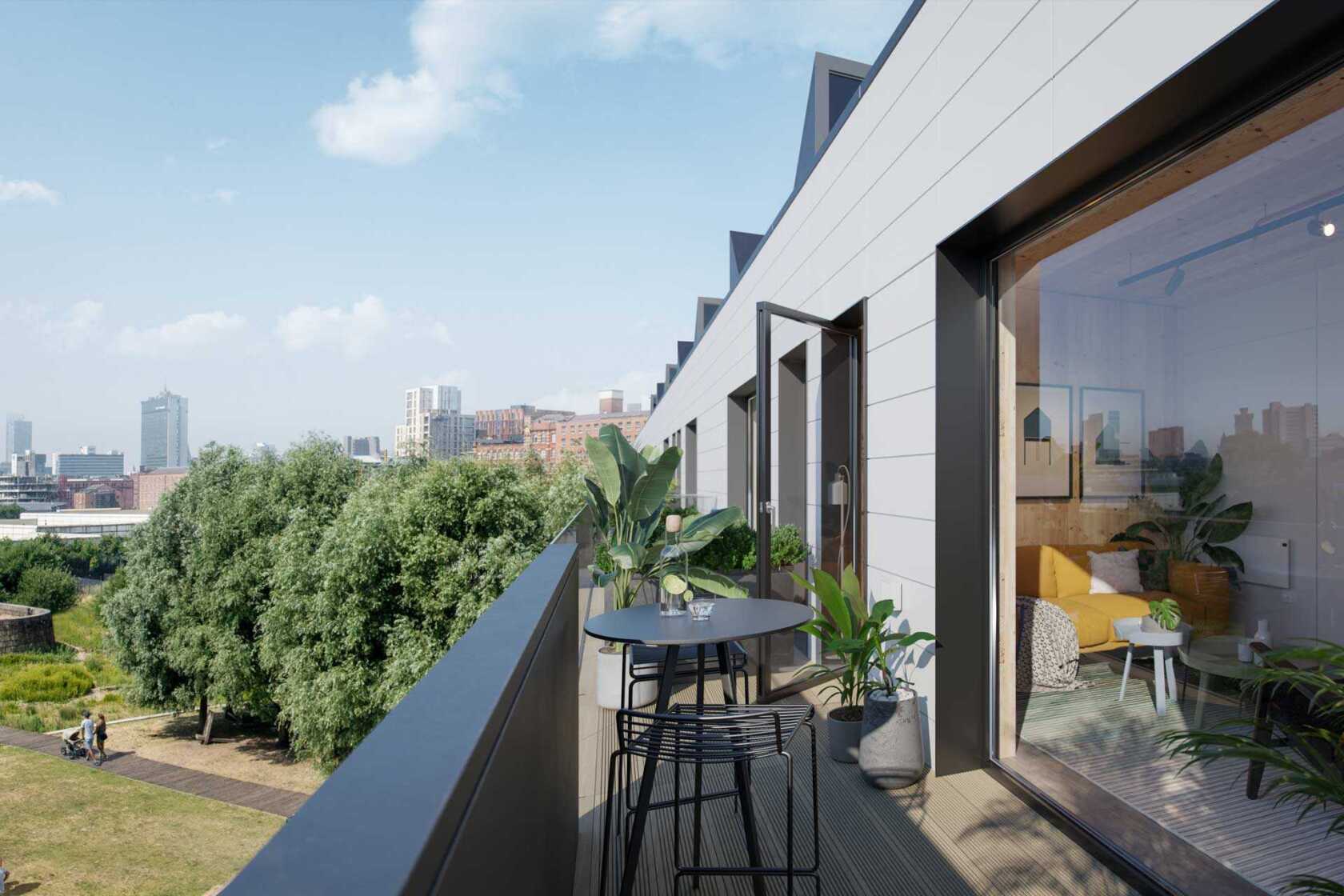 "The purchasing process has been a breeze too; we're fully aware of the impressive track record of Urban Splash and the sales team has reinforced that view, being super helpful from day one. Even during the ongoing pandemic we've been kept up to date with the build progress and had virtual viewing sessions which have helped maintain our appetite. The virtual viewings have really helped us get a sense of space – showing us the high ceilings, oversized aspect windows and large skylights. We can already envisage the light and airy feel.
"We can't wait to move in, and Rachael's Pinterest board is growing by the day. It's our first purchase so we're keen to start designing the interior and putting our own personal stamp on our new home straight away – and with 16 property moves between us it's fair to say we can't wait to be in the same city together let alone the same apartment."
Looking for something else?