Case studies
Resident profiles - David and Eva, Port Loop, Birmingham
'I always look forward to coming home'
"Living here has ruined all other homes for us." One year on from moving into Port Loop in Birmingham and that's exactly how newly engaged David Travis and Eva Angelaki feel about their new home: like no other could ever compare.
"We've even said that if we ever had to relocate for work and move away from Port Loop, it will have to be to another House by Urban Splash development."
When asked what they like best about Port Loop, David and Eva struggle to pinpoint just one thing; instead, it is a combination of characteristics that, together, make it an ideal place to live.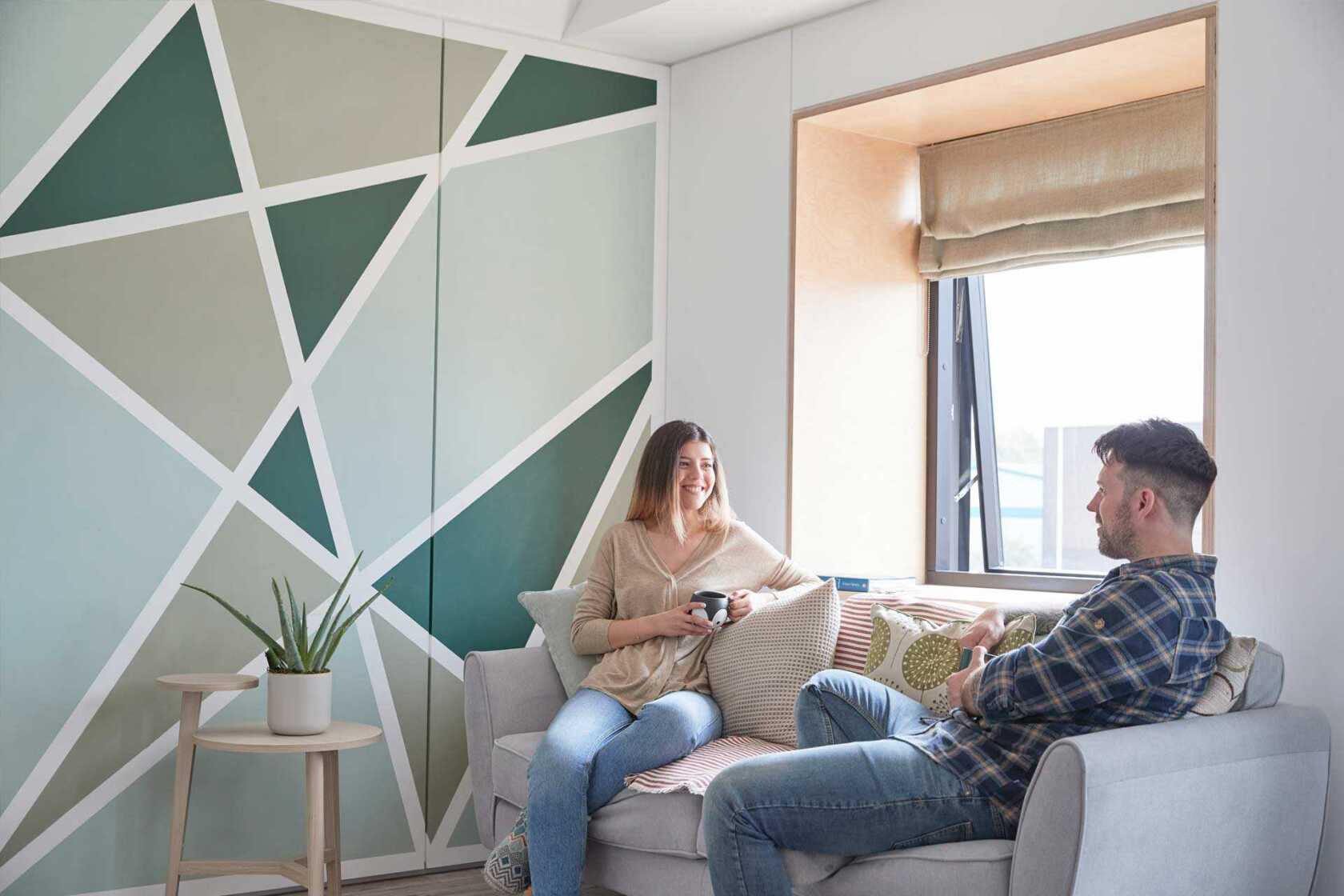 David explains: "Initially, it was the Scandinavian-inspired design of the houses and big windows that really stood out to us, but we also loved how much emphasis was put on the community. Plus, the close proximity to the city was a huge selling point.
"It was on a walk during lockdown that we first discovered Port Loop. We previously lived on Newhall Street in the city centre so it's only a short walk along the canal from there. After having a bit of a nosy around and getting some more information from the website, it didn't take us long to decide that we wanted to visit the show home when it reopened."
For Eva, viewing the show home helped answer some queries and alter her preconceptions about modular built homes.
"I had some reservations about modular build but mainly because it wasn't a concept I was familiar with before Port Loop. When I mentioned it to my family in Greece, they responded with a perplexed 'what?!'. When we looked around the show home however, I was quickly reassured of the quality, and we put a deposit down quickly after our first visit."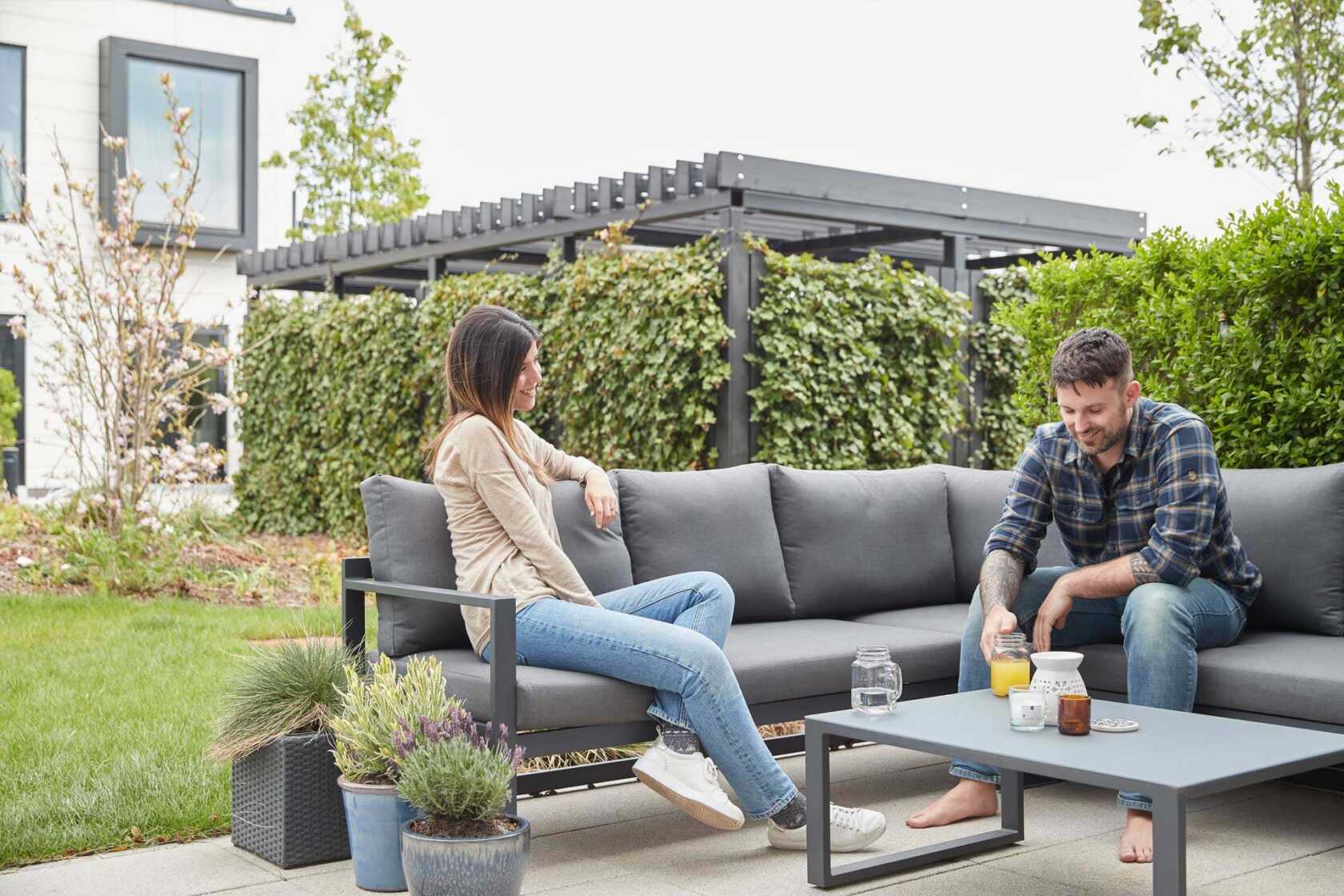 David adds: "For me, the modular build has allowed House by Urban Splash to include features you don't always get in a new build home. The really high ceilings and big windows, for example, as well as the various configurations that you can choose from. I certainly saw the modular build as one of the selling points of Port Loop."
The Row House and Town House homes at Port Loop are built off-site in a factory using modern methods of construction, which not only results in a higher quality home but allows for greater flexibility in design, is more sustainable and speeds up the build time.
"We really like the flexibility of the house and how it's able to change depending on our needs," says David. "Currently we're using the front room on the ground floor as a home office and our living room is on the first floor where we can make the most of the afternoon sun and the views over the parkland."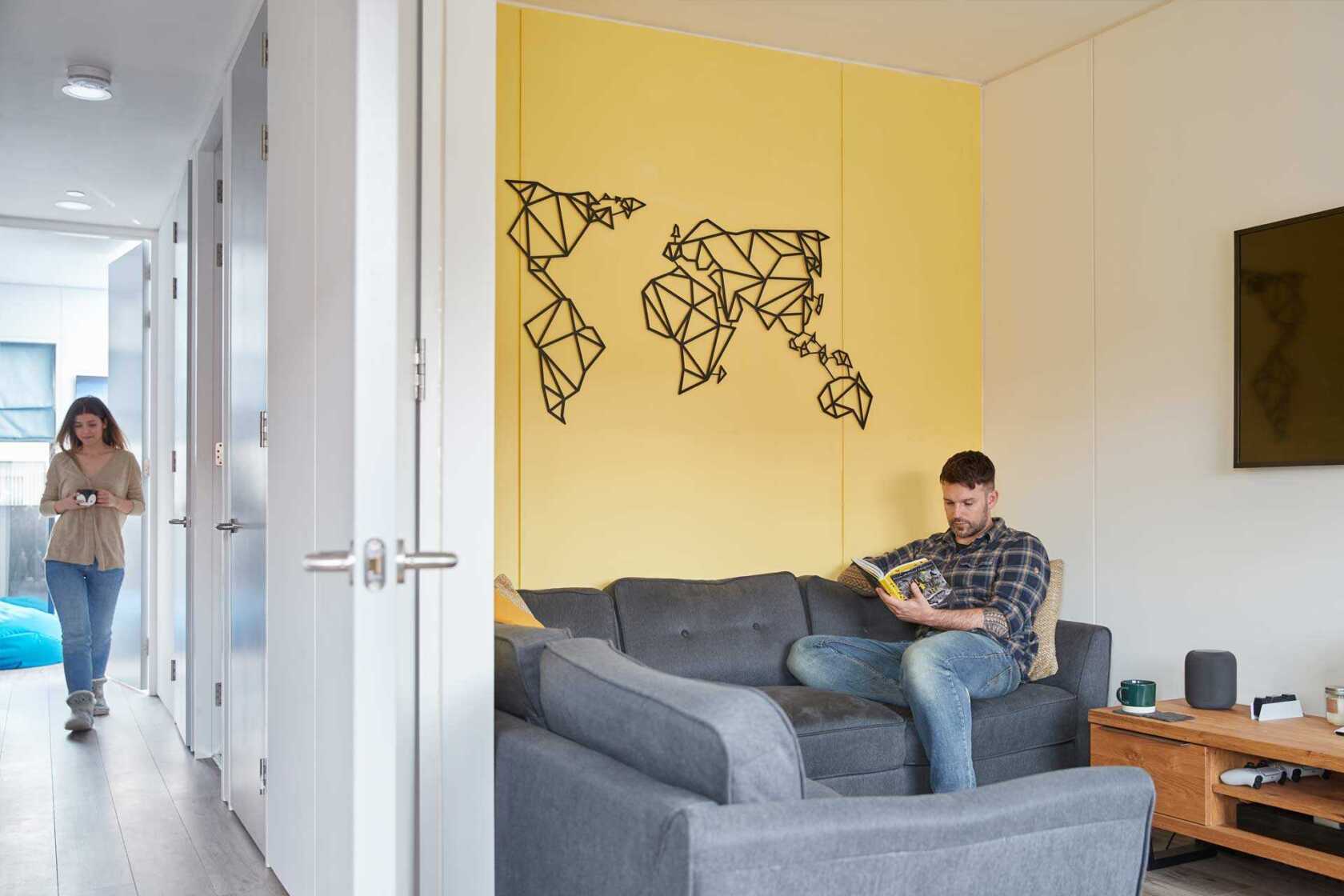 David and Eva purchased one of the three storey Town House homes at Port Loop. Their chosen configuration includes an open plan kitchen, dining and living area on the ground floor, as well as a home office, two spacious rooms and a bathroom on the second floor (one of which the pair is using as a guest bedroom and the other is the living room) and a master suite occupying the top floor with an en suite, walk-in wardrobe and own living area.
On the property's sustainable features, David says: "The eco-credentials of the house also really resonated with us. We both have an electric car so it's great that the charging points are included as standard."
With David originally from Yorkshire and Eva from Athens in Greece, it may seem strange that the couple chose to settle in Birmingham.
The pair explained: "Based on work commitments, the choice for us was between Birmingham and London. It was an easy decision. For starters, we didn't really want to spend the money buying in the capital. We like how compact Birmingham feels and the number of parks we have easy access to just outside the city centre. We also felt that Birmingham was a much friendlier place to live.
"The focus on community was one of the biggest selling points about Port Loop. Having grown up in a small village just outside Leeds, and with Eva's Greek heritage, having a close relationship with our neighbours is really important. As the weather gets better, we're hoping to join in with more of the activities around Port Loop, including kayaking on the canal and taking part in the weekly Park Run at Edgbaston Reservoir."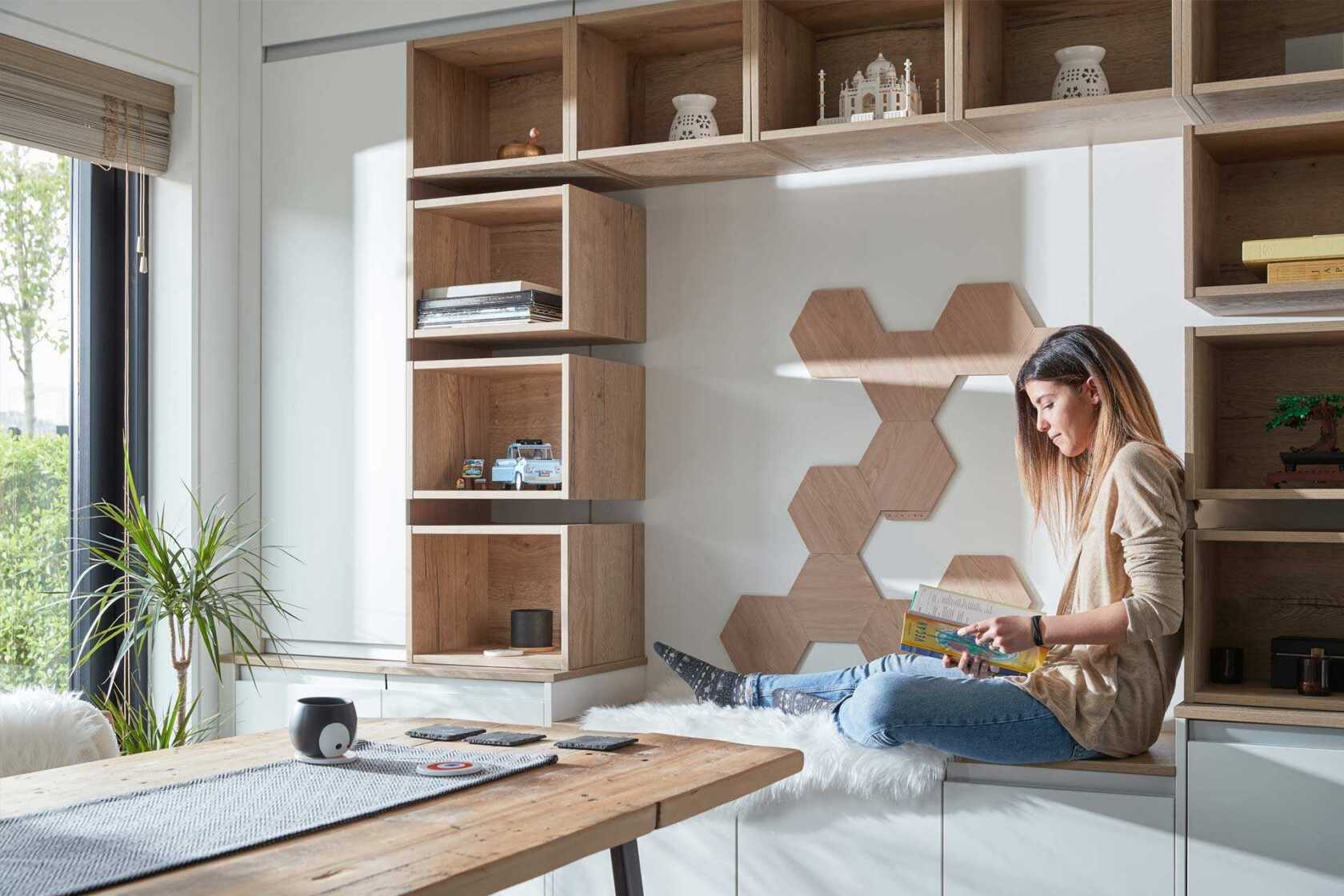 As well as having a park central to the new homes (with more planned for future phases) and numerous communal gardens, Port Loop is just a 10 minute walk from Edgbaston Reservoir and has easy access to Harborne Walkway and plenty of walking and cycling routes along the canal.
David summarises: "One of the best things about living here is that we never feel trapped or that we need to escape. I always look forward to coming home and spending time in the house."
When asked if there was anything else they'd like to say about Port Loop, the couple concluded: "We love the house. We love the build. And we love living here."
Looking for something else?