Case studies
Resident profiles - Adam and Dan, Port Loop, Birmingham
For Adam and his fiancé Dan, the vision for Port Loop was enough to make them reserve their new home without even seeing a finished product. Two years later, the pair are still blown away by the design of the homes but perhaps, more importantly, the community that has developed at Port Loop.
"When you look at the neighbourhood at Port Loop, it's mad to think that just two years ago, none of this existed."
Having previously owned an apartment in Edgbaston, the pair first became aware of Port Loop when Dan stumbled across a copy of the Manifesto; a set of guidelines that outlined the vision for what life could be like at Port Loop.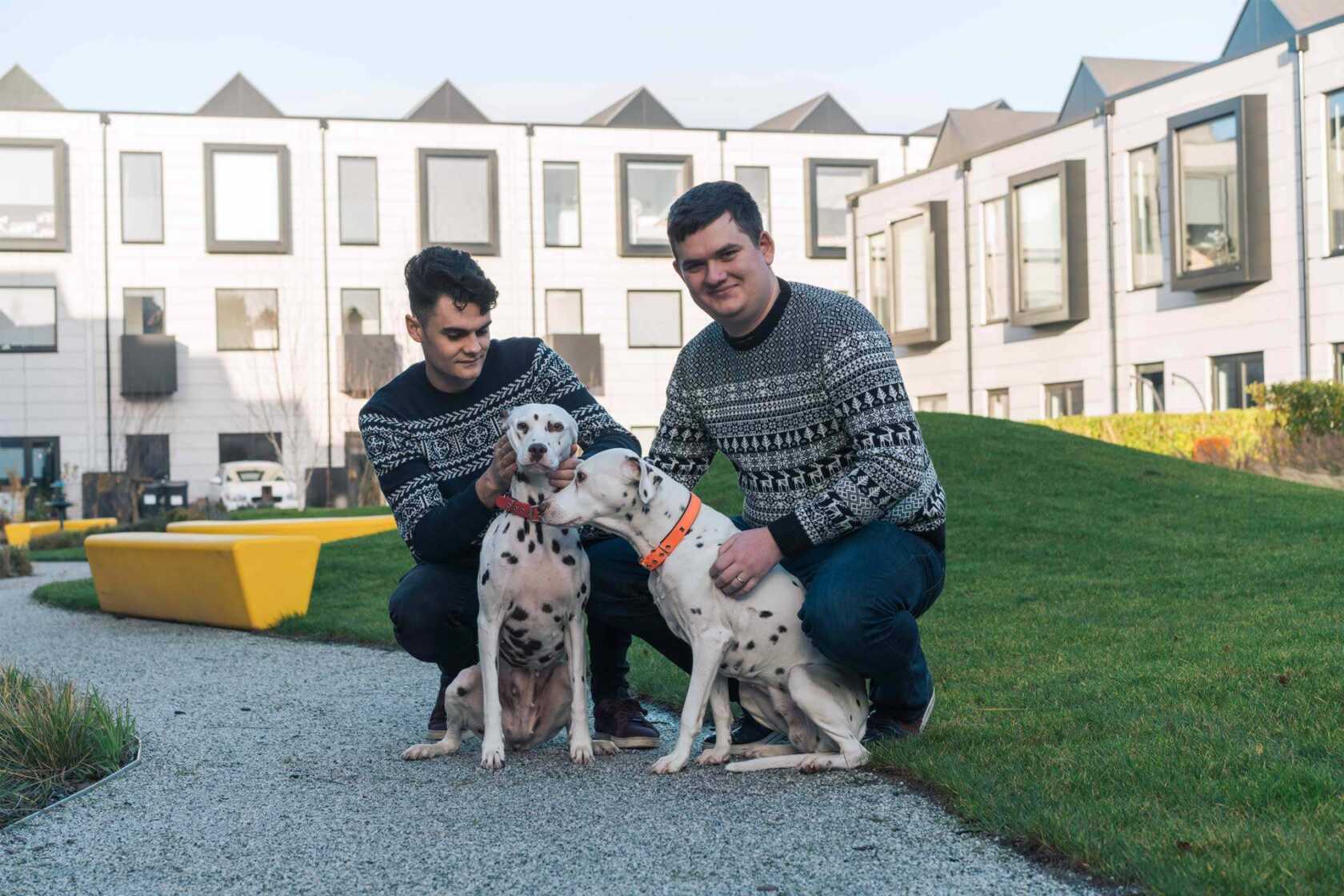 "We'd never seen anything like it before and we both knew it was somewhere that we'd love to call home. Of course, we did have reservations about how much of the Manifesto would actually be delivered but, in just two years, Port Loop has completely exceeded our expectations!
"One of the 'island rules' in the Manifesto is Love Thy Neighbourhood. You can tell this idea of neighbourhood has been a real priority when designing Port Loop. Having a shared garden for example has been a great way to meet our neighbours. We're all really sociable at Port Loop and during the summer, we'd be out in the garden most days, chatting to everyone, having a drink and even taking part in group fitness classes and cinema nights. This connection with our neighbours has been even more important this year; it's been great to have people to chat to during lockdown and know that there's such a strong community if we ever need anything.
"Another thing Dan and I love about the shared gardens is the fact that there's so little maintenance. For me, I enjoy growing my plants and vegetables on my balcony and terrace but it suits me not to have to cut the grass every week!"
All the homes at Port Loop have easy access to both green and blue space, with a one acre park on the doorstep, shared gardens for the majority of homeowners and the Birmingham & Worcester Canal surrounding the new homes.
"Before buying at Port Loop, we didn't really know the local area very well but we've really enjoyed the location. The city centre is roughly a 20 minute walk along the canal and we regularly walk to our favourite independent coffee shops. Prior to lockdown, I was commuting from New Street Station so it was really convenient for that. Being out of the centre though, you do feel like you can escape. Since living at Port Loop, I've purchased a kayak and regularly go out on the canal with some of the other homeowners – I just need to convince Dan to join me now! It's great to have the park on our doorstep too and we regularly bump into the neighbours whilst out walking our two dogs, Kayla and Jessie.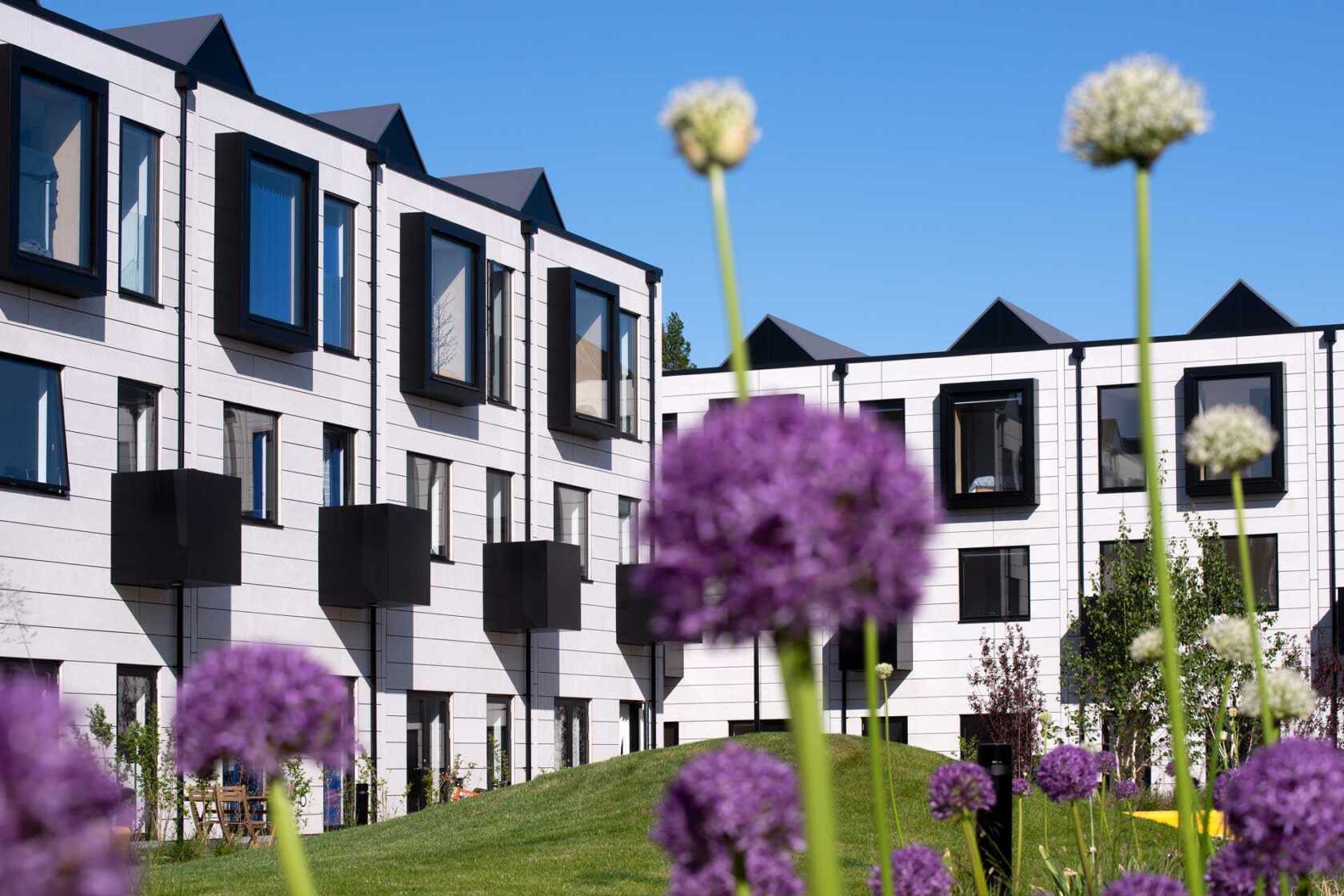 "This year Port Loop has started to feel like a destination in its own right too thanks to the opening of The Floating Front Room where you can get takeaway coffee and cake from some of the best local baristas and bakers. It's been great to connect with the wider community through canoe lessons, bike workshops and craft events – all of which have taken place in the park at Port Loop or down by the canal. We've now got YARD – Birmingham's first Art House – opening soon as well. It's certainly an exciting time to be living here!"
As well as being able to see the neighbourhood develop in front of them, being some of the first to reserve at Port Loop meant that Adam and Dan were able to configure the internal layout of their new home. All the Town Houses at Port Loop are modular built, meaning they're built off site in a factory before being craned onto site.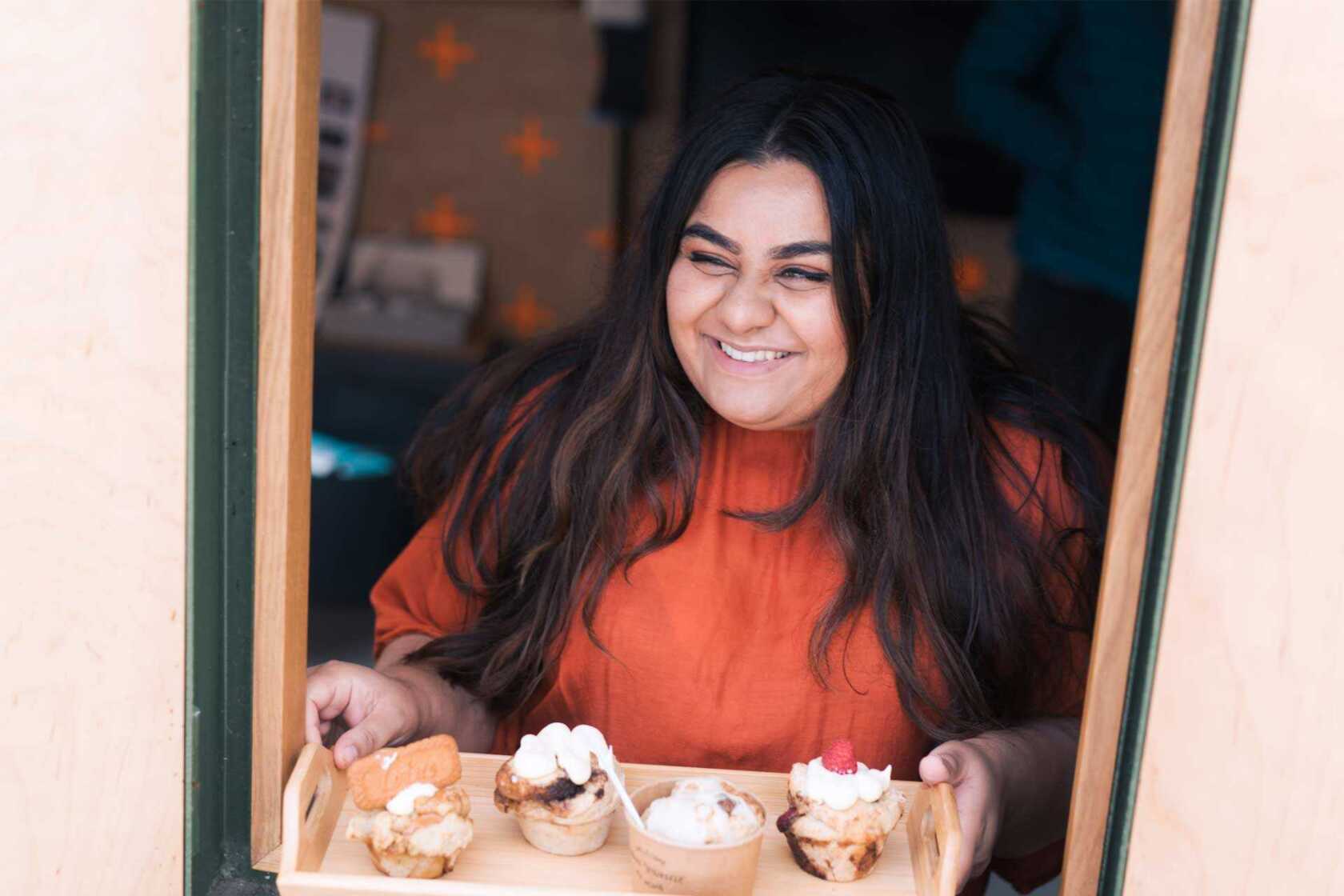 "One of the other features of Port Loop that we found completely unique was the opportunity to customise our house. Being able to visit the factory and see our house being built was really cool. It was amazing to see the precision of everything! In terms of design, we opted for a three storey town house, with an open plan kitchen and living room downstairs, two bedrooms on the middle floor and a master suite on the top floor with a cosy snug area, en suite and walk in wardrobe. I love the top floor, it makes such a statement! We've also found that the space has been really flexible, which has helped hugely with Dan and I both working from home during lockdown.
When asked to describe Port Loop in three words, Adam went with "Restful, urban, community". It sounds like the perfect description to us!
Looking for something else?