Press release - 20 August 2021
Edgbaston Reservoir Parkrun launches following pandemic delays
The brand new Edgbaston Reservoir parkrun event, which culminates at Birmingham's new island community, Port Loop, has successfully launched following a 15 month delay due to the COVID-19 pandemic.
Participants were thrilled to finally take on the new 5k course together, which sees walkers, joggers, and runners complete two laps of Edgbaston Reservoir. Supported entirely by volunteers, the free of charge, weekly, community event will now take place every Saturday at 9am. Everyone is welcome at parkrun and the new course offers an opportunity for the local community to enjoy some of Birmingham's incredible waterside and green spaces.
The new addition to parkrun's 2,200+ events around the world has been supported with funding from Port Loop developers, Urban Splash and Places for People. The funding enabled essential improvements to the course, ensuring it was ready to welcome the community for the debut event last Saturday (14 August 2021). Port Loop is also providing participants with a social space for post-event catch ups at The Floating Front Room cafe, located at The Barge in South Loop Park, just a short walk from the Edgbaston Reservoir parkrun finish area.
Adam Willetts, Project Director for Port Loop, commented on the launch: "We are incredibly excited to mark the first Edgbaston Reservoir parkrun and welcome 'parkrunners' to Port Loop post-run.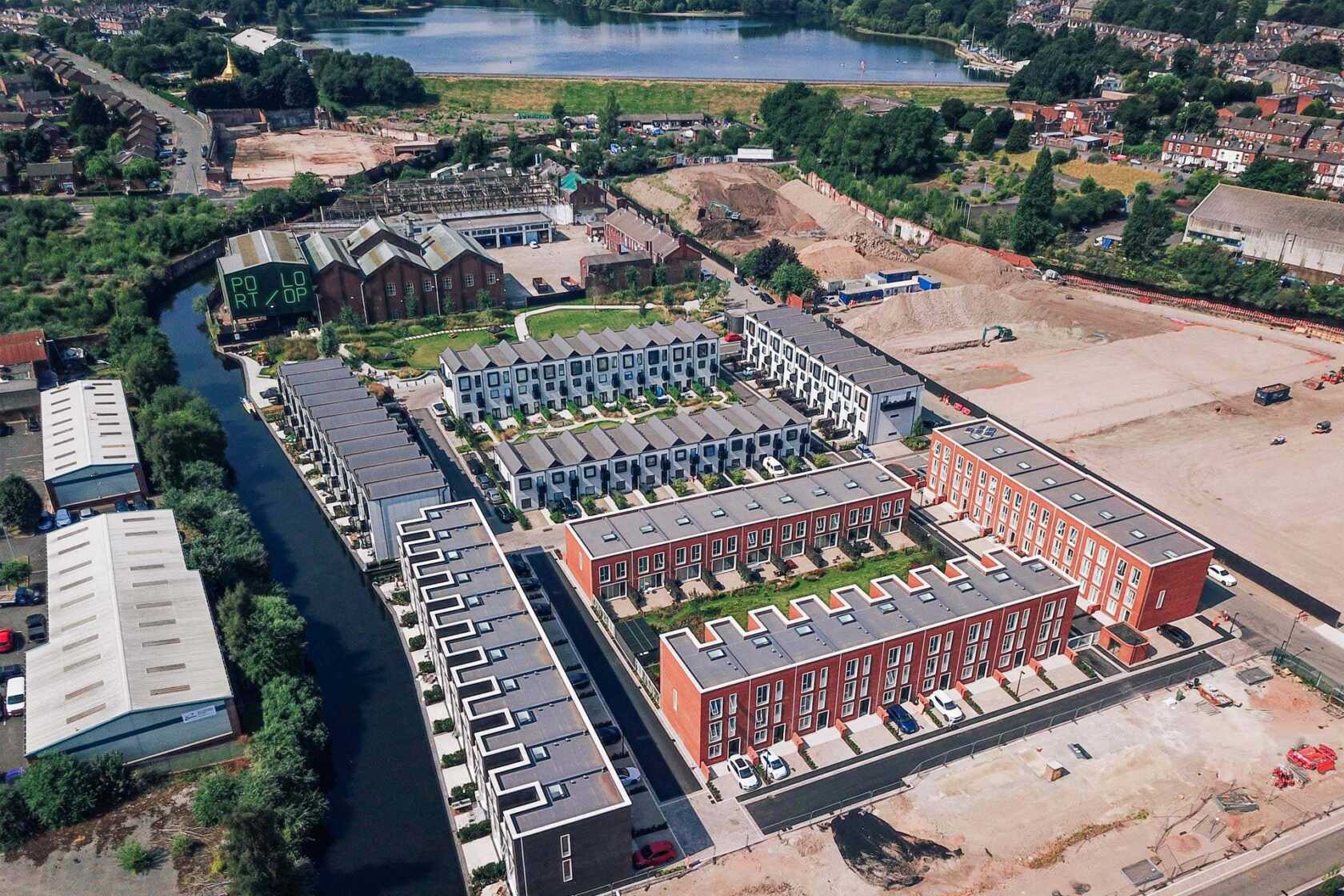 "Helping the community to get outside, enjoy outdoor spaces together and provide easy access to healthier routines are some of the key, guiding principles of Port Loop's masterplan.
"parkrun mirrors Port Loop's ethos by offering a positive, welcoming and inclusive experience, which brings together local communities - so we couldn't be happier to have provided funding to support the set up of the new Edgbaston Reservoir event and we can't wait to welcome more 'parkrunners' back to Port Loop next weekend!"
To register for the Edgbaston Reservoir parkrun, find out more about the course and post-event catch up at Port Loop, visit parkrun.org.uk/edgbastonreservoir.
Located just a 20 minute walk along the canal from Brindleyplace, Port Loop is ideally situated for homeowners to walk, cycle or kayak to the many bars, shops and restaurants in the city centre, as well as it's close proximity to the Business District and Jewellery Quarter.
A 43 acre waterside neighbourhood, Port Loop is being delivered by developers Urban Splash and Places for People, alongside the charity, Canal & River Trust, and Birmingham City Council. In total, Port Loop will deliver 1,150 new homes, in addition to new retail and leisure spaces.
For further information and to learn more about the latest availability of Row House and Town House homes at Port Loop, visit port-loop.com
Looking for something else?