Press release - 20 July 2020
Design your own home at Northstowe
House by Urban Splash has unveiled a revolutionary new tool to help buyers in Cambridgeshire design their dream home. The company has also unveiled brand new images showing what here will look like – including an image of the first ever House by Urban Splash semi-detached Town House – coming first to Northstowe in the region.
Customers will be able to fully design some of these homes using the brand new House by Urban Splash online configurator. While most housebuilders offer homes without much variation, House, is bringing a new concept to the region that the market doesn't offer – modern, architect designed homes where the interiors are variable, adaptable and configurable.
The configurator heralds a new era in the way homes are designed and bought, paving the way for a new community in Cambridgeshire to design and own their perfect home, something usually reserved for those who have the means to self-build. It's also the very first look at Town House, the first homes for sale later this year at Inholm.
Town House allows customers to 'live how they like' as the interior space can be designed to suit the individual needs of the customer's personal living style. Choose loft living with the kitchen and main living space on the top floor making the most of super high ceilings and those fenland views, or garden living where your living space spills straight out on to the garden via your patio doors, it's your choice.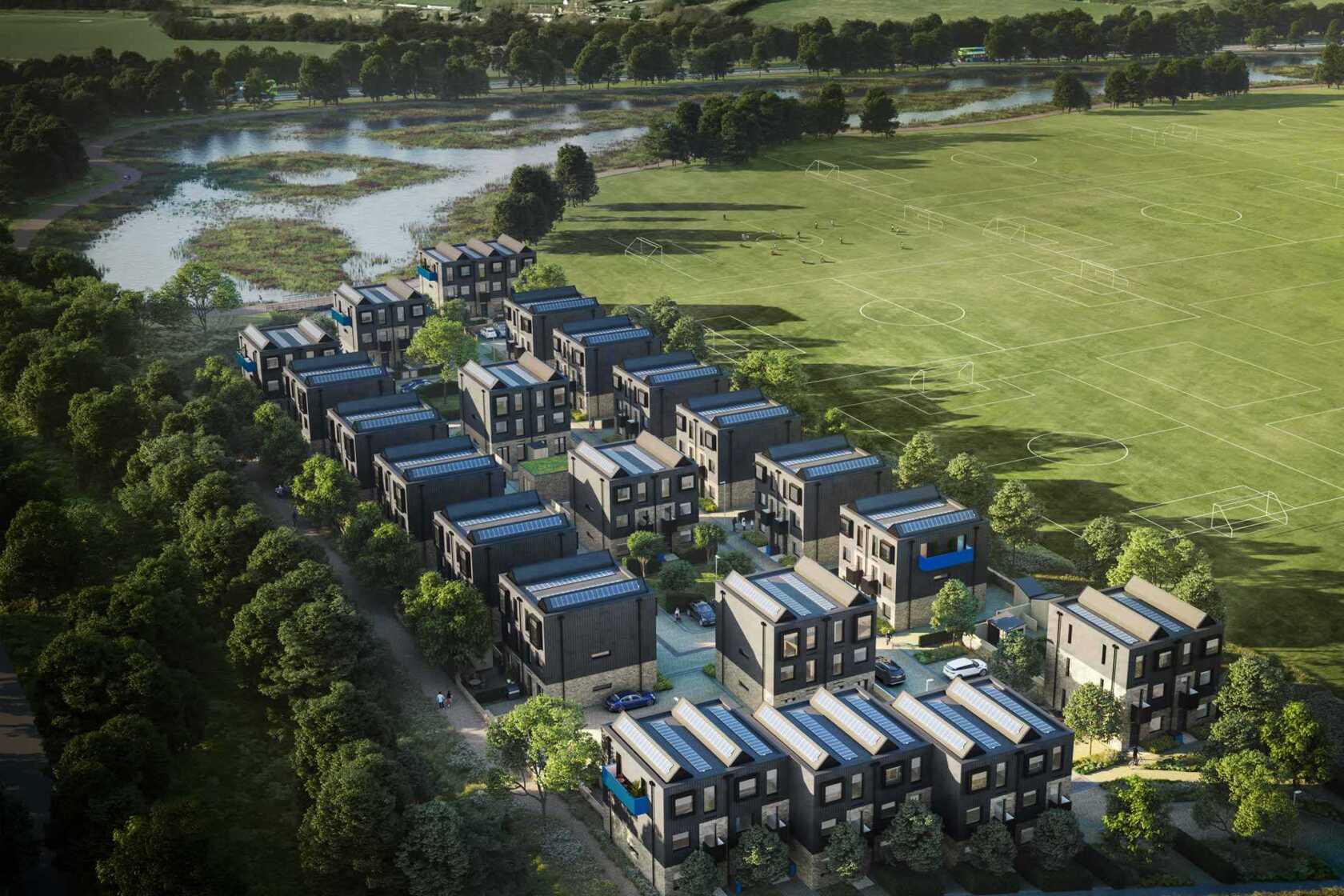 Jonathan Falkingham MBE, House by Urban Splash says: "Good design has the power to improve lives and transform places. These are homes you can tailor to suit your way of life and they're light, spacious, efficient and green by default so they are fit for now and in the future.
"There's no better place for us to be building for the first time in the south of England than in Cambridgeshire, a place at the centre of innovation and doing things differently; we're bringing our innovative homebuilding and passion for great design here, which we hope will resonate with Cambridge's pioneering attitude."
House is creating 406 homes in total at Inholm, Northstowe, which received planning permission earlier this year. Built using Modern Methods of construction (MMC) which produce significantly less waste, fewer carbon emissions from site traffic and are cleaner and more efficient than traditionally constructed homes.Town House is precision-built in the company's factory and every detail is meticulously checked before being brought to the community and craned into place.
Sitting behind the innovative housebuilding company is a long track record of building great places through award-winning regeneration company Urban Splash, in partnership with Japanese-based Sekisui House the largest and most sustainable housebuilder in the world, and the UK government's housing accelerator, Homes England who, together, are helping set the standard in delivering better quality homes and neighbourhoods across the country.
The company will launch its first homes for sale in the new Inholm at Northstowe neighbourhood this Autumn, when a selection of Town House homes will hit the market. Be first in the queue, register your interest housebyurbansplash.co.uk/inholm-northstowe
Looking for something else?