Get your lakeside home before they're gone
The Copper Building is the latest edition to the Lakeshore story in South Bristol. This stunning Copper clad building with full height atrium is a special place to live, not only will find a range of architect-designed apartments, there's parking and balconies too plus you get all the benefits of 10 acres of private gardens and lake. The Sunday Times describes these apartments as "Lustworthy".
Come along and have a look for yourself with a tour of our Penthouse show apartment overlooking the grounds. We've a handful of two-bedroom apartments remaining for sale from £255,000 with Help to Buy. There are apartments for rent too.
Get in touch to book a viewing. The sales suite and Penthouse show apartment is open Tuesday – Saturday 11am – 6pm and Thursday 11am – 8pm. Find us at Copper Building, Lakeshore Drive, Bristol, BS13 7BD.
Apartments at Copper Building, South Bristol are available for sale, to rent and to purchase through Shared Ownership. Contact our team on 0117 456 4999 to book a viewing.
Help to Buy your home at Copper Building
Help to Buy is now available at Copper Building in Bristol with prices starting from £255,000. You can buy now with a deposit of only £12,750 with the Governments Help to Buy scheme*
Buying your first home can feel a bit daunting! Let us offer all the advice and information you need to get started.
Register your details to find out more or make an enquiry.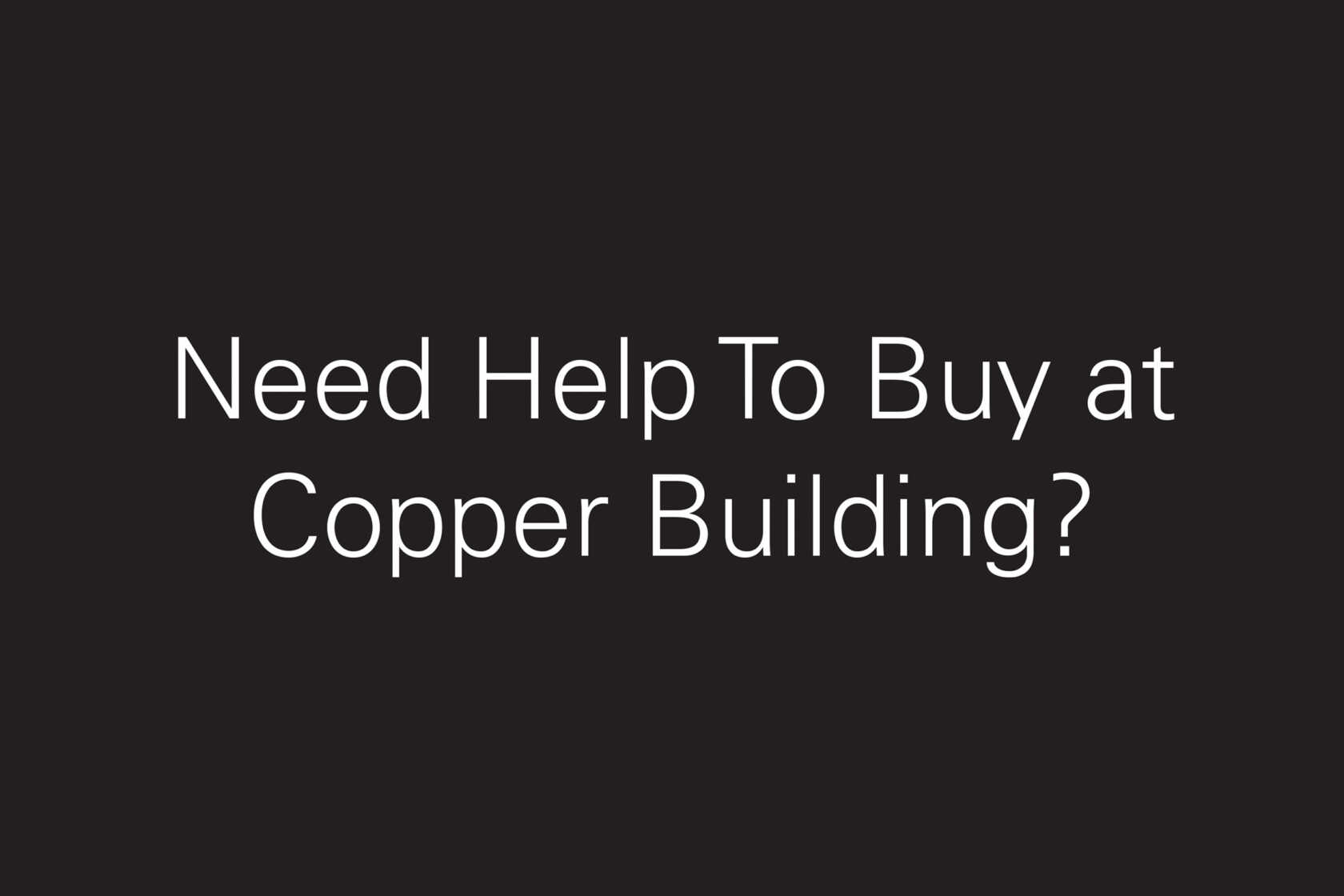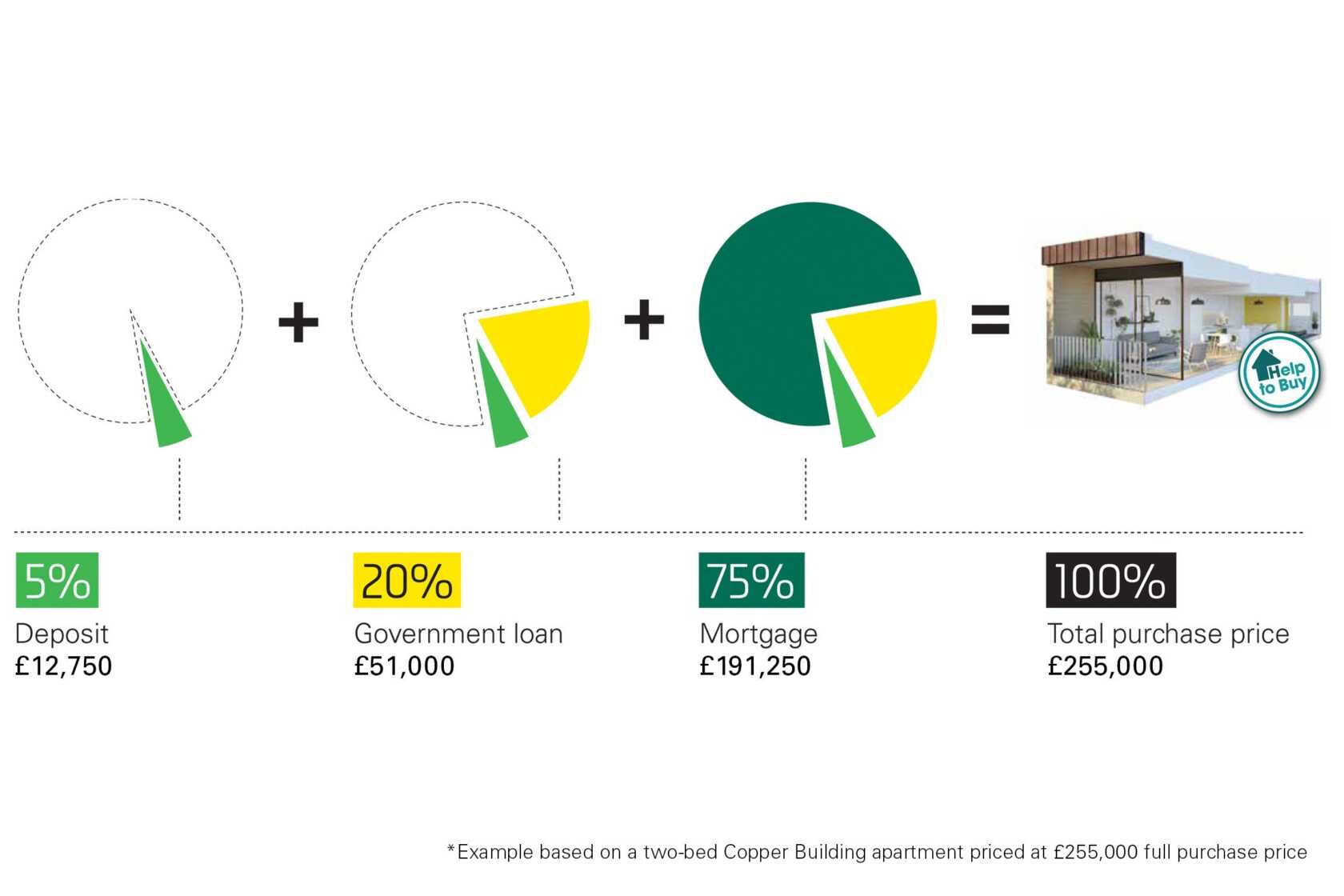 *Help to Buy is subject to eligibility and availability
Copper Building is the latest addition to our Lakeshore story, adding the final touch to this special place located in the heart of South Bristol. Brand new one and two bedroom lakeside apartments nestled in 10 acres of lush private gardens. Sitting right next door to Lakeshore, our iconic Grade II Listed former headquarters of Imperial Tobacco.
Copper Building makes the most of views across the park to the hills beyond. Modernist in style and clad in copper, the building harks back to the neighbouring Cor-ten steel Bristol landmark that we converted into new homes back in 2011.
We believe in the power of design to improve lives, and this belief underpins our plans for Copper Building.
Once a workplace for local people, the original factory buildings were designed to be a 'mixture of art, nature and engineering'. Fast-forward to now, and we're remaking this place in its original spirit: beautiful design, exquisitely crafted in a properly luscious landscape. Generous windows and wide balconies let the light and landscape pour in. Discover your own private park, lake, orchards and allotments. Oh, and did we mention it's in Bristol? One of the coolest (and greenest) cities around.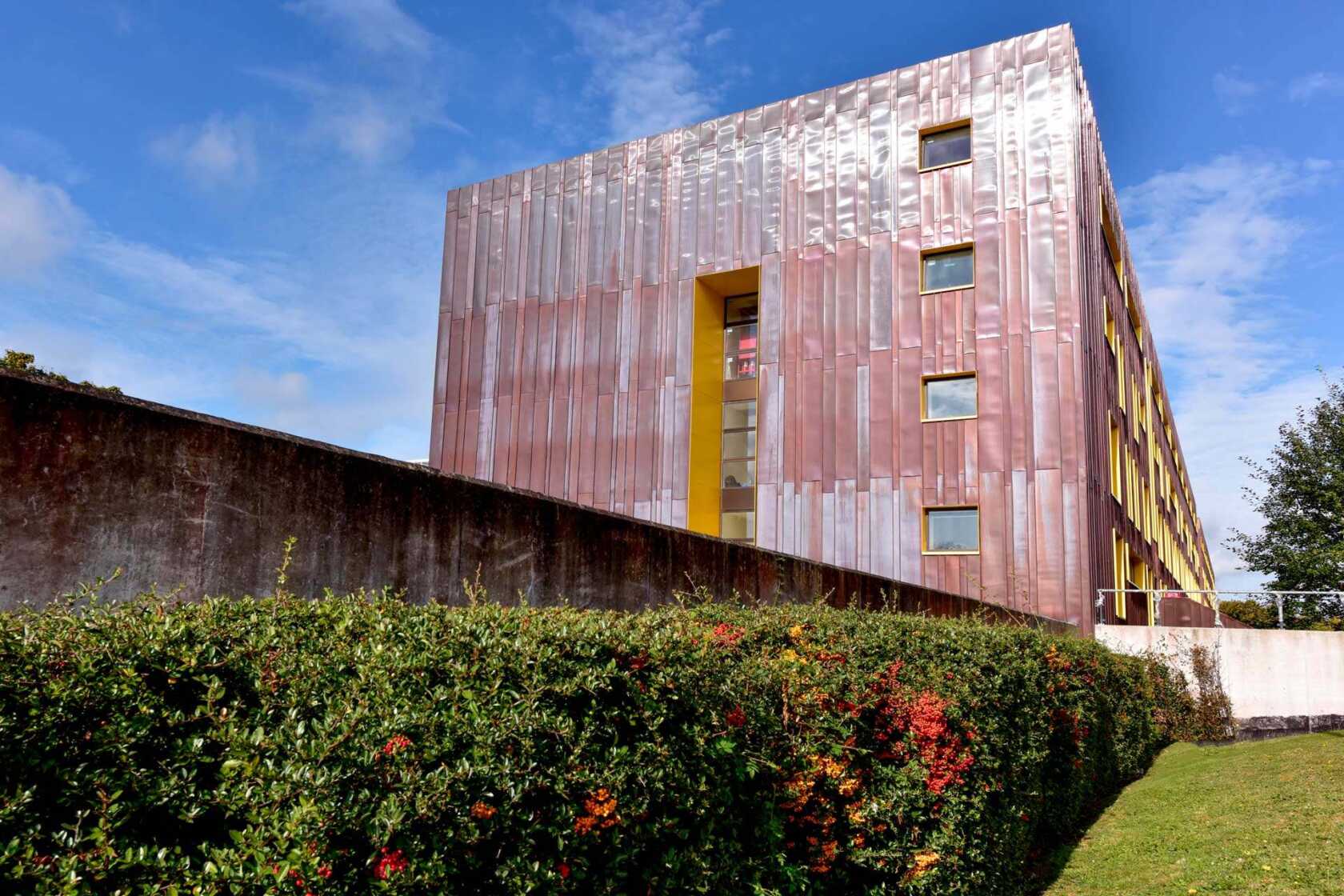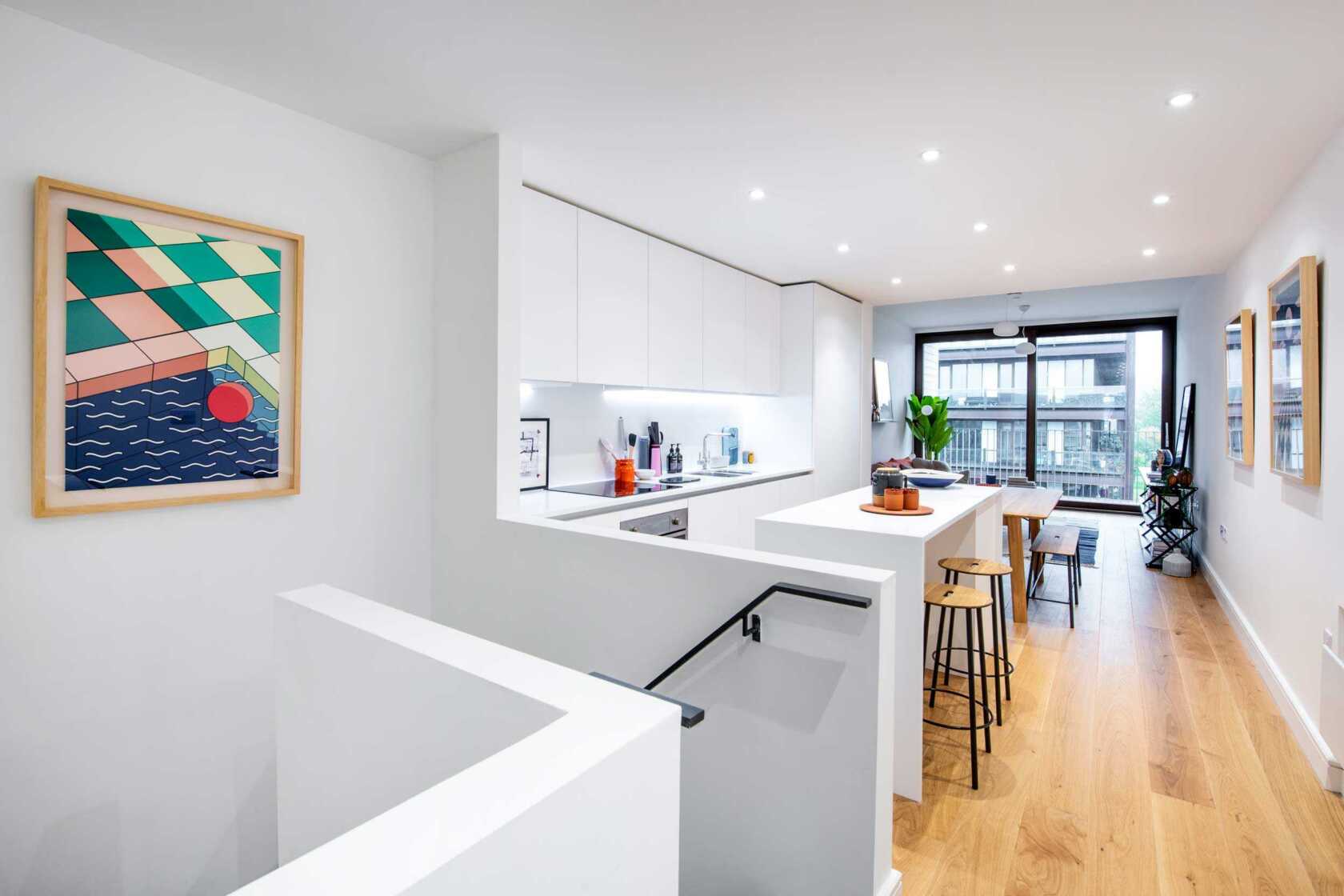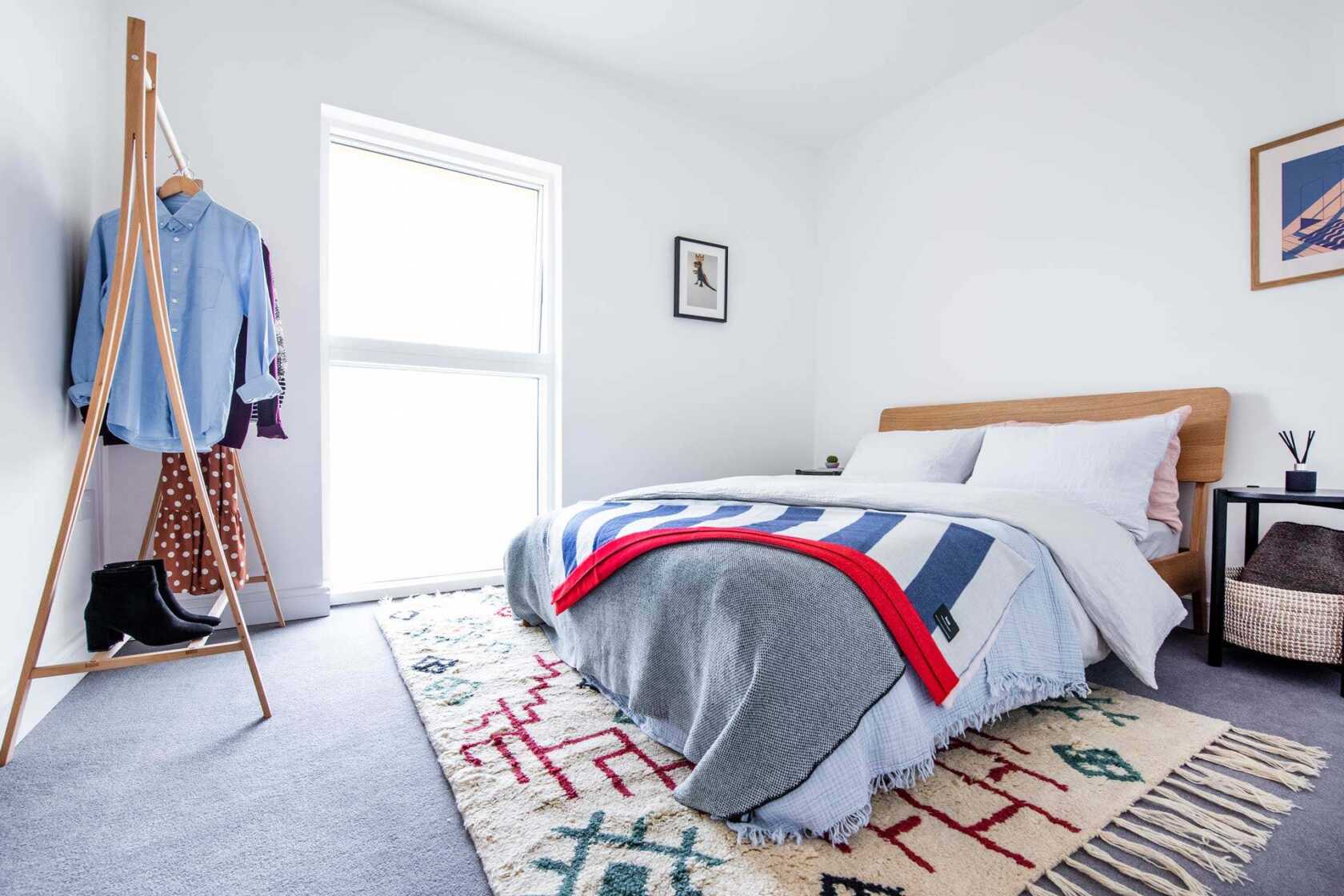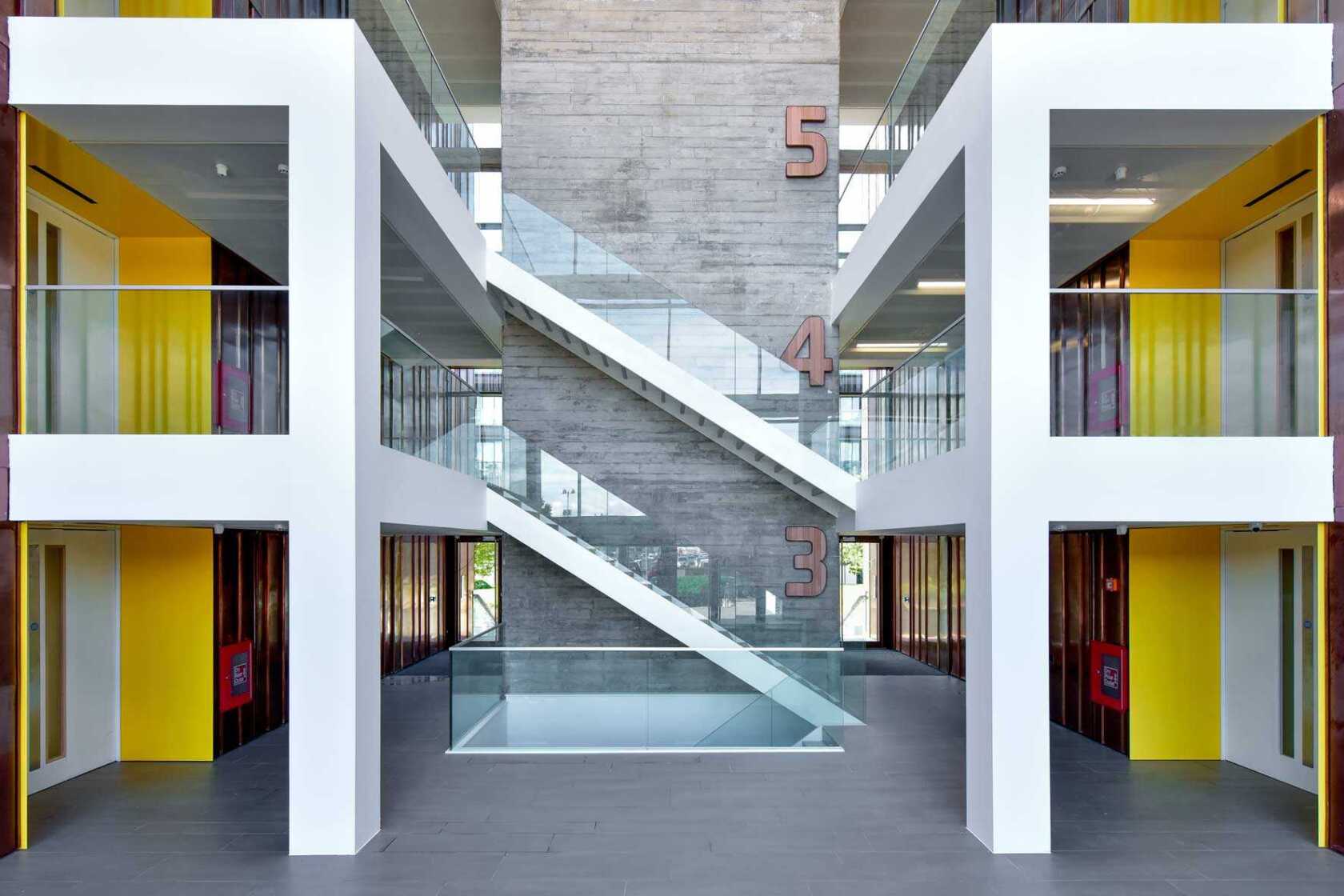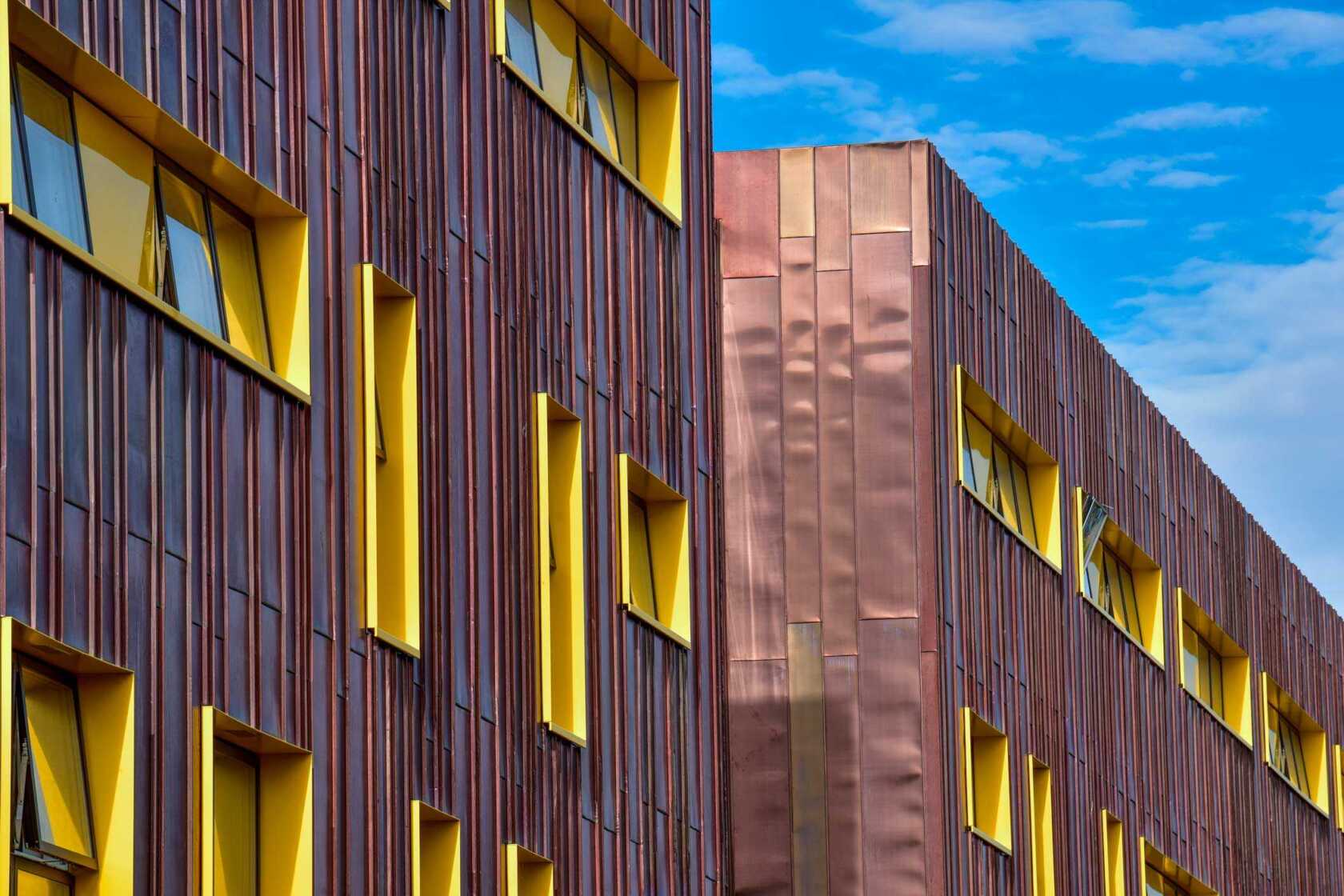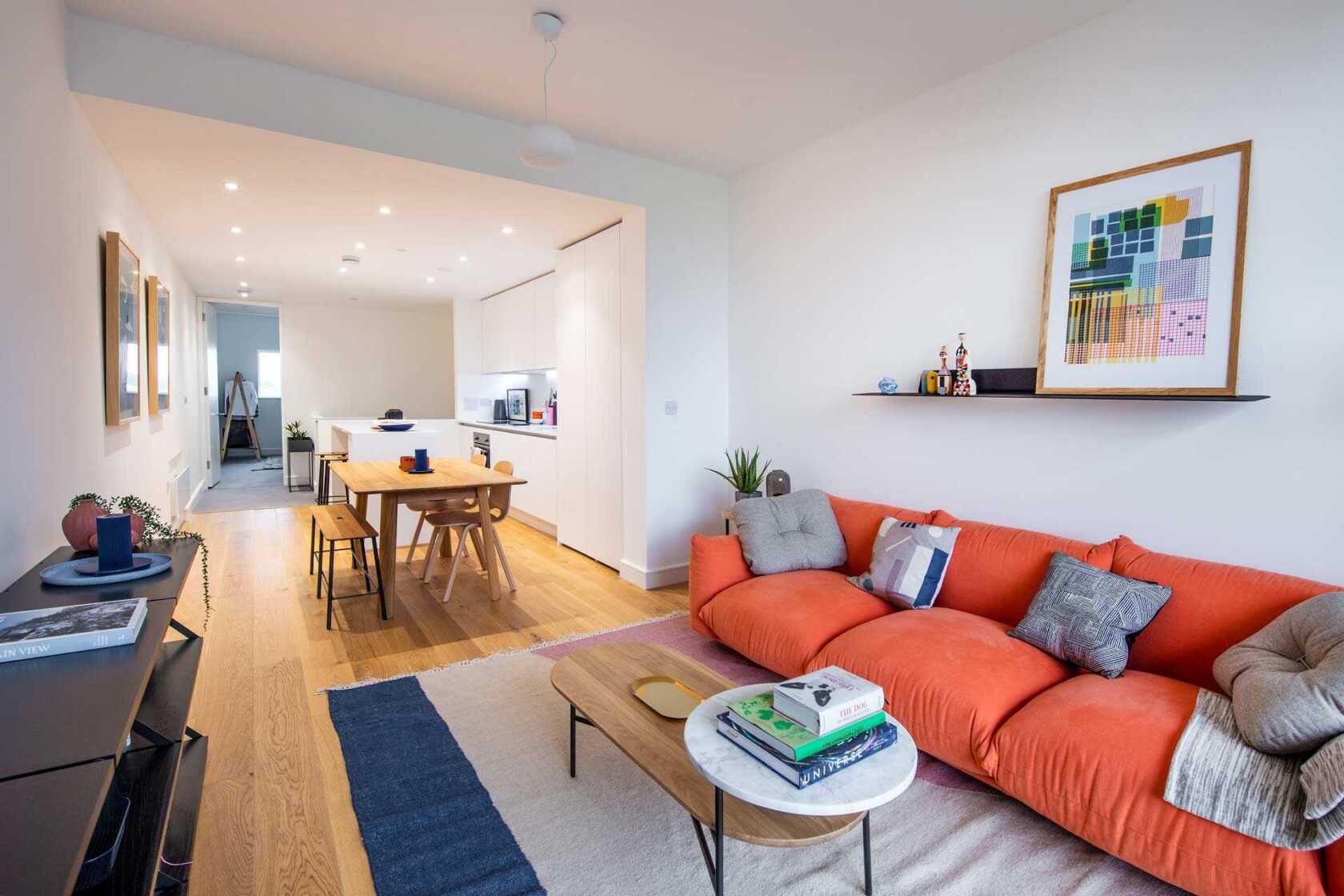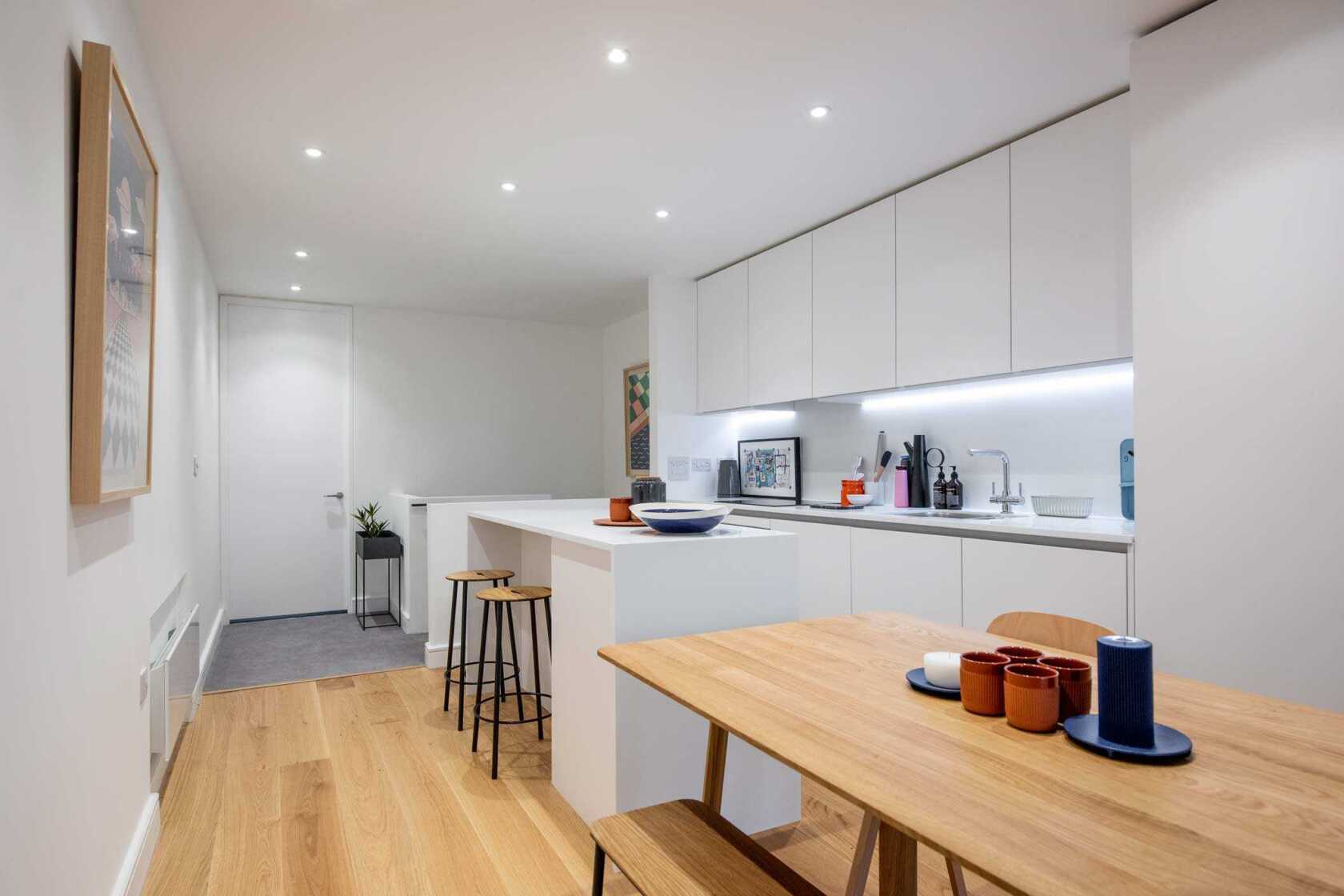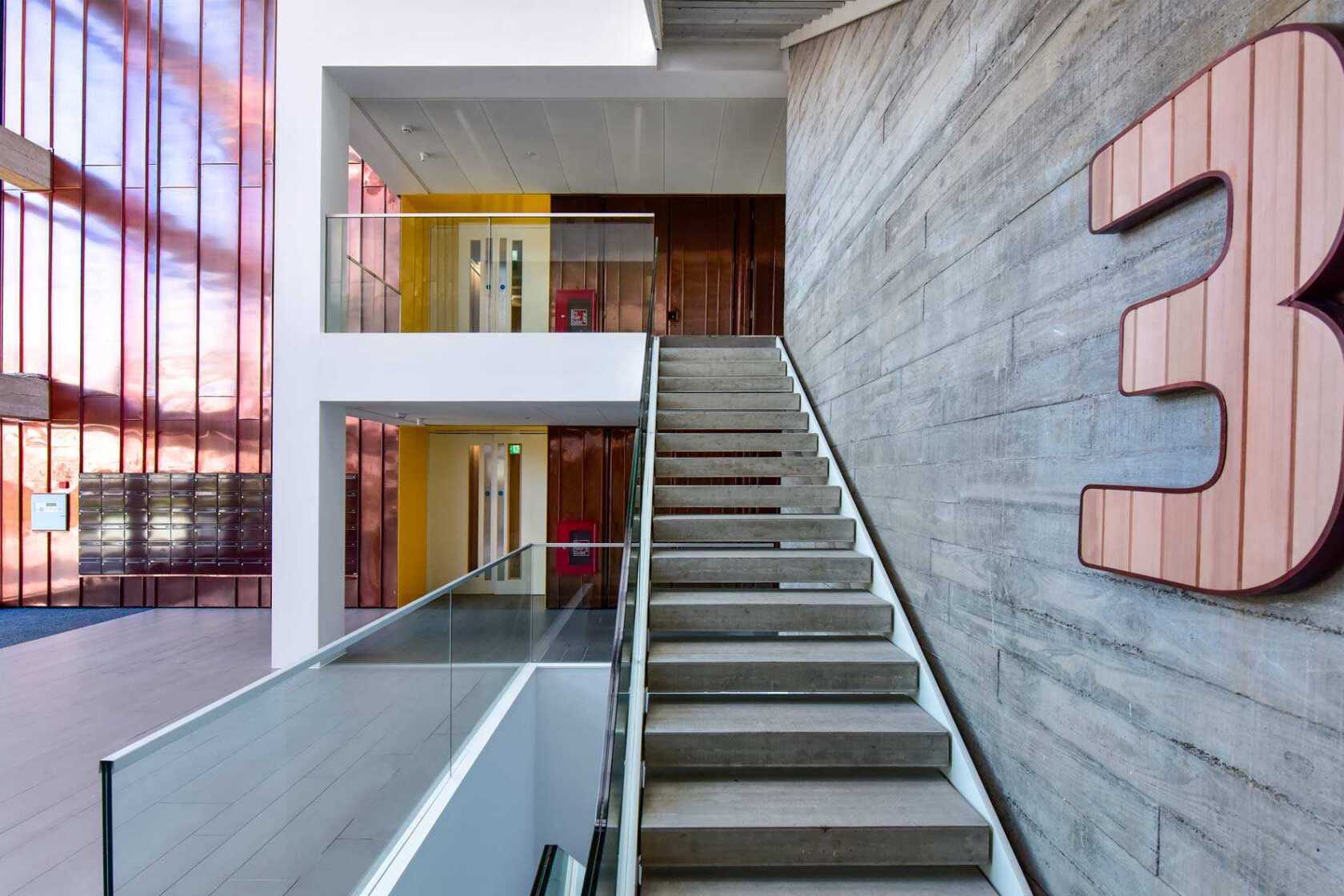 What our residents say...
"Lakeshore just feels like a home away from the world. The peace and quiet of the grounds makes being at home a pleasant experience. I love looking out over 10 acres of gardens (none of my mates have that much!) and watching the bats fly over the lake in the evening, watching our resident goslings grow up, and sitting on my balcony at the end of a long day feeling the sun on my face is an experience you won' t find in many other places in Bristol."
— Duncan Riddell, Lakeshore Resident
Originally designed to give factory workers somewhere to relax and lunch, the landscape is now a place for Lakeshore locals to make their own. You can grow vegetables, work out or relax and play.
Stroll through the orchard and willow glade, take a jog along the garden route, or grow your own fruit and veg in the allotments. Here you can hit the indoor gym before work and workout outdoors on a sunny Saturday. Or why not challenge the kids to a game of table tennis, then treat yourself to a BBQ in the community garden?
We've put a lot of thought into creating a place where people connect. Whether it's growing together or hooking up for boules, you're sure to find new friends among your new neighbours.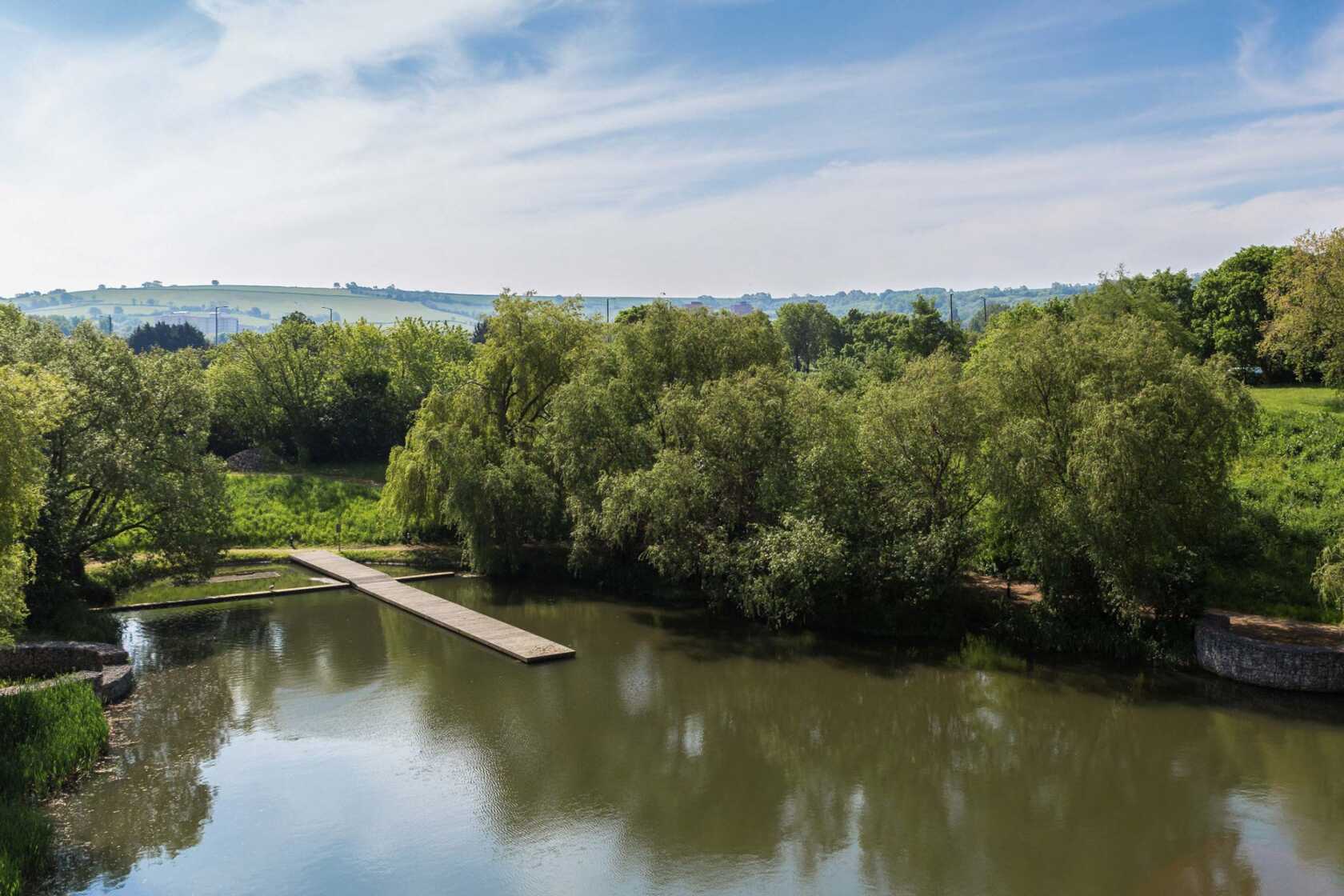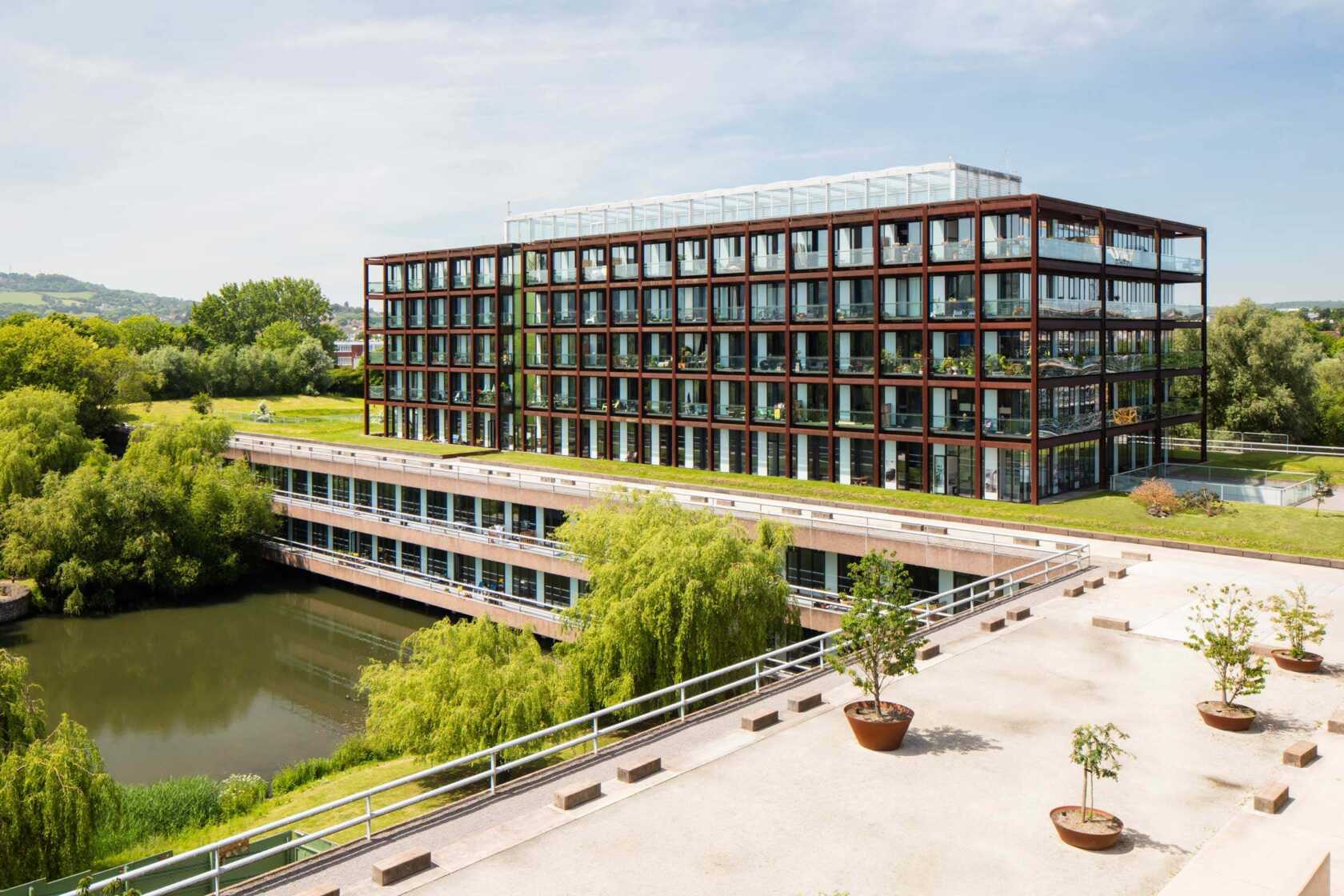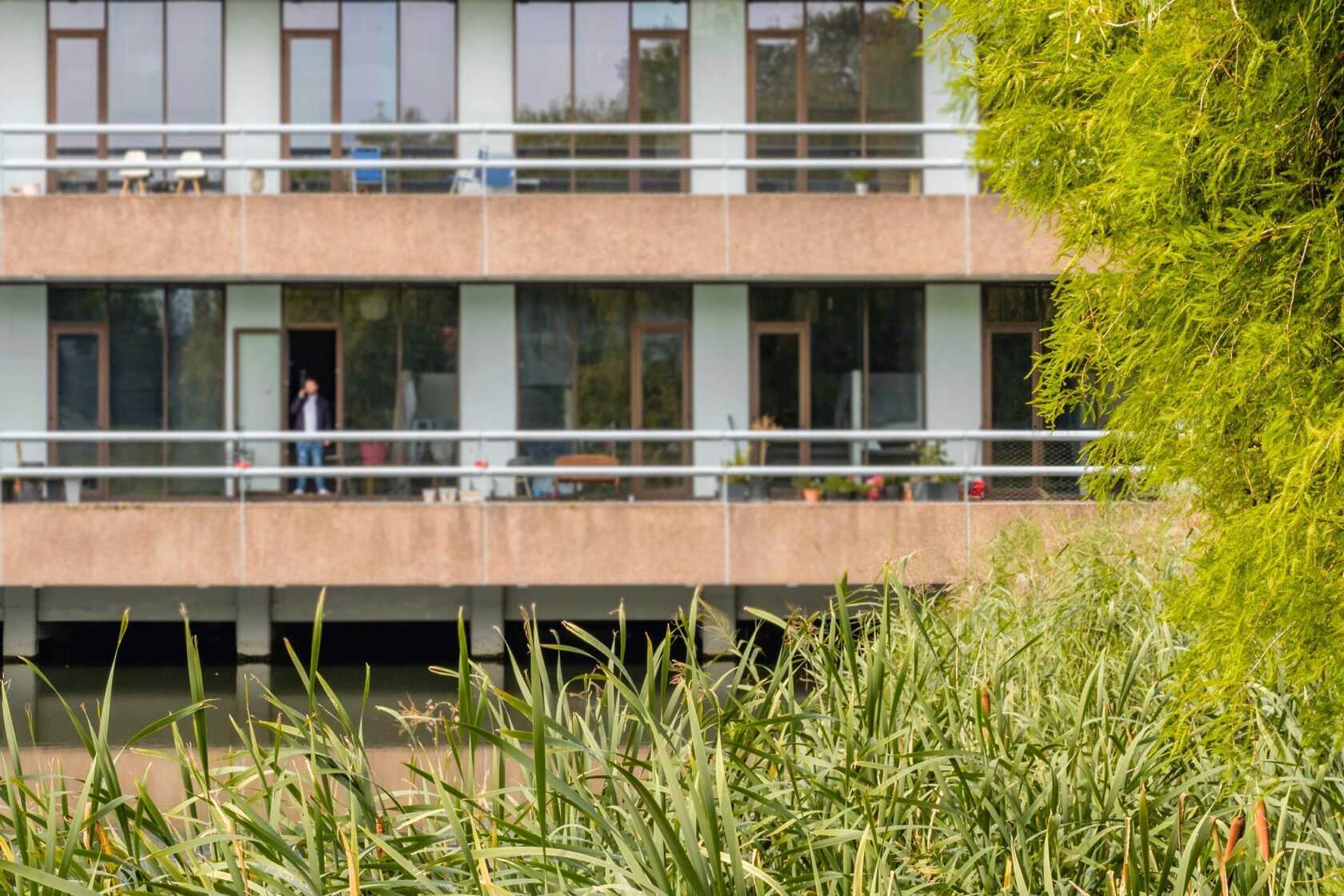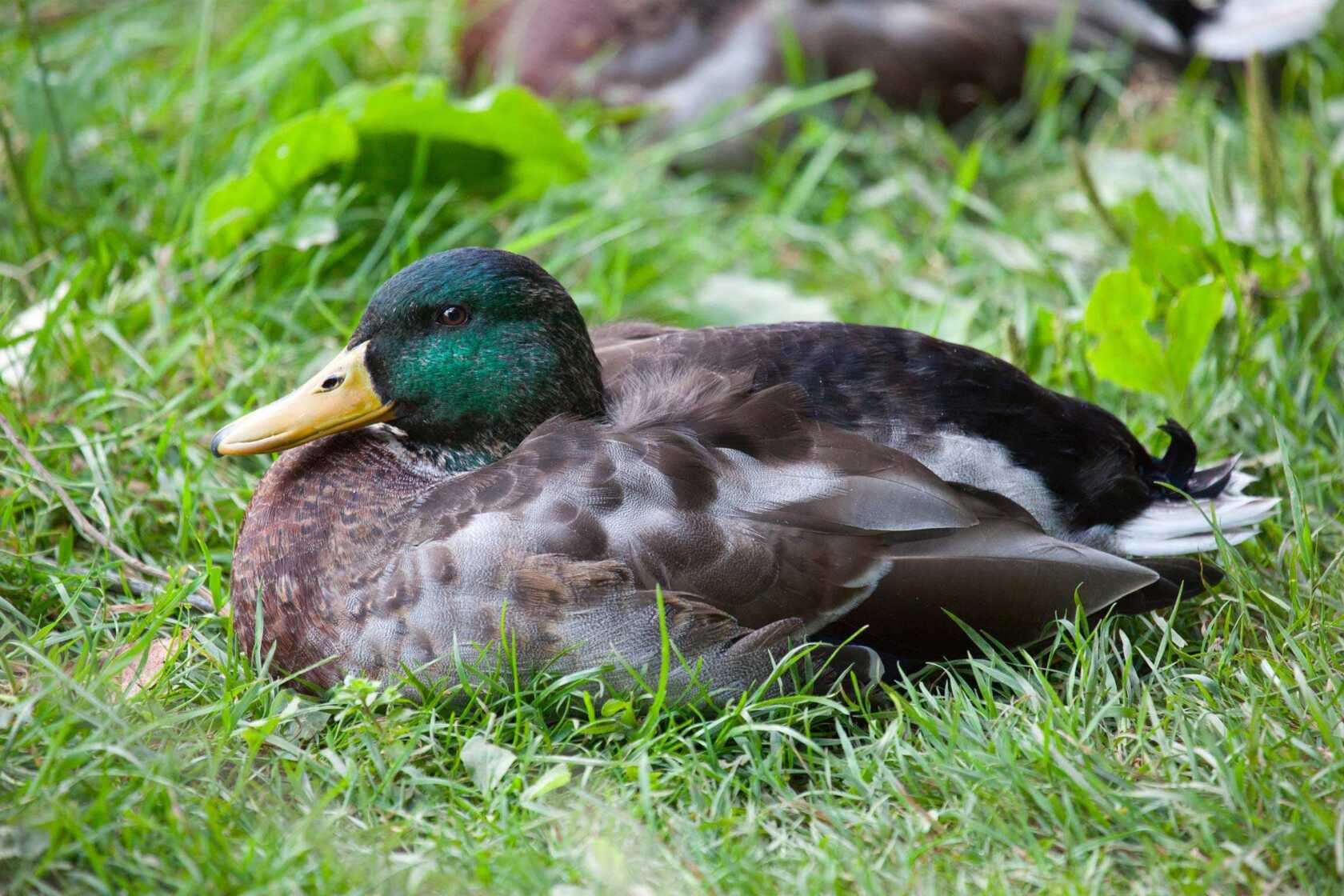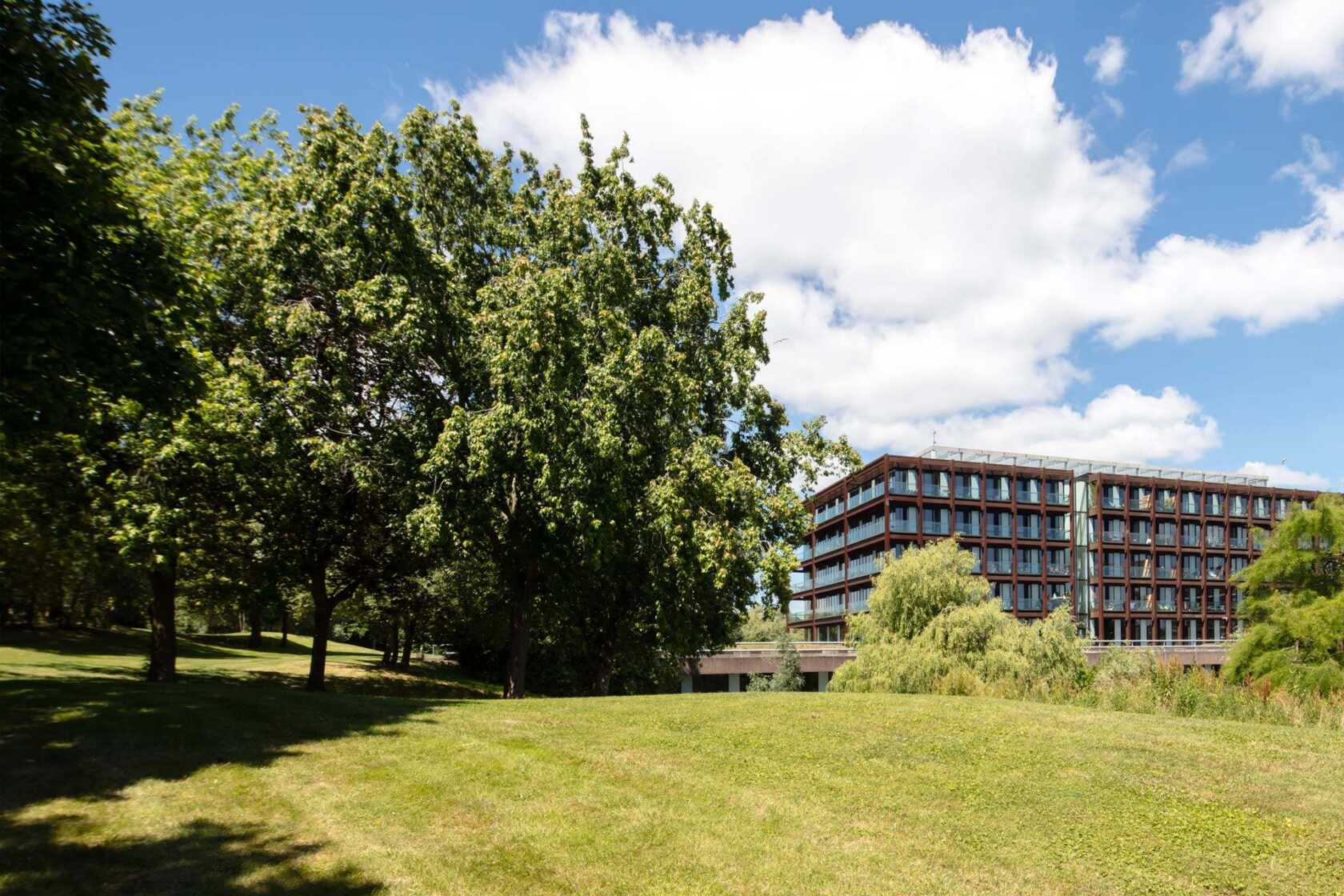 10 acres of landscape & 5 rules to live by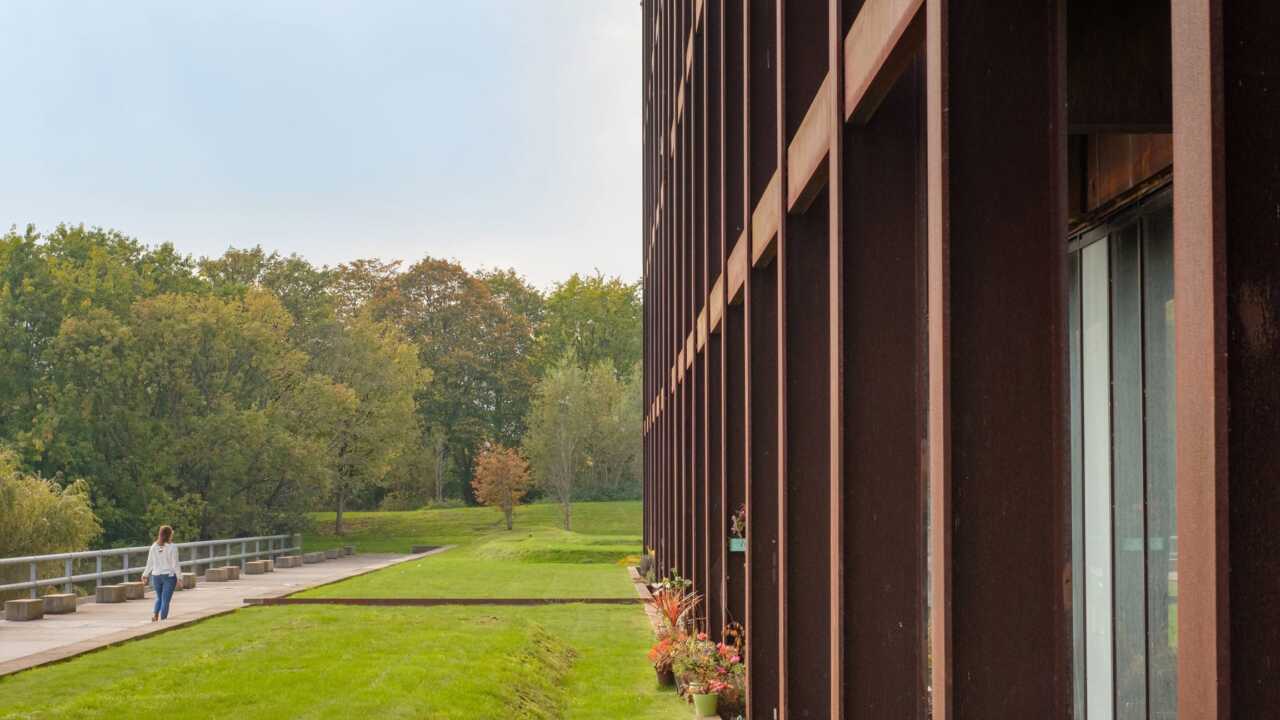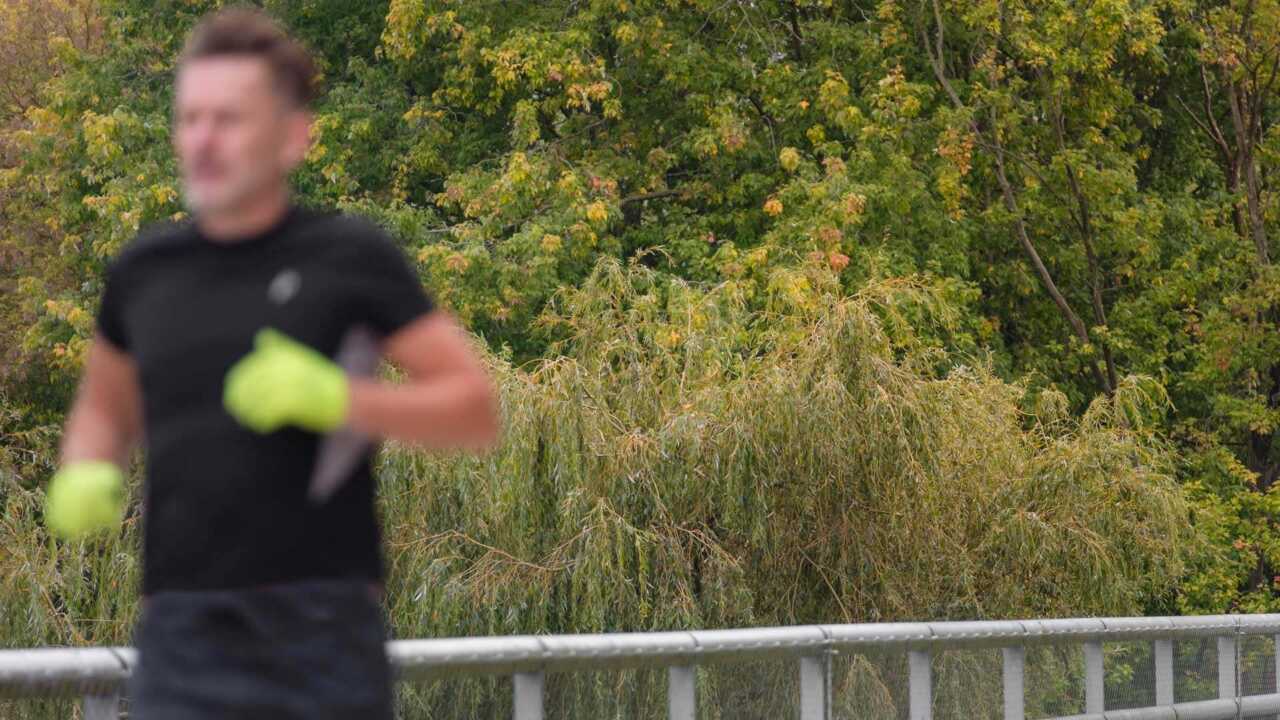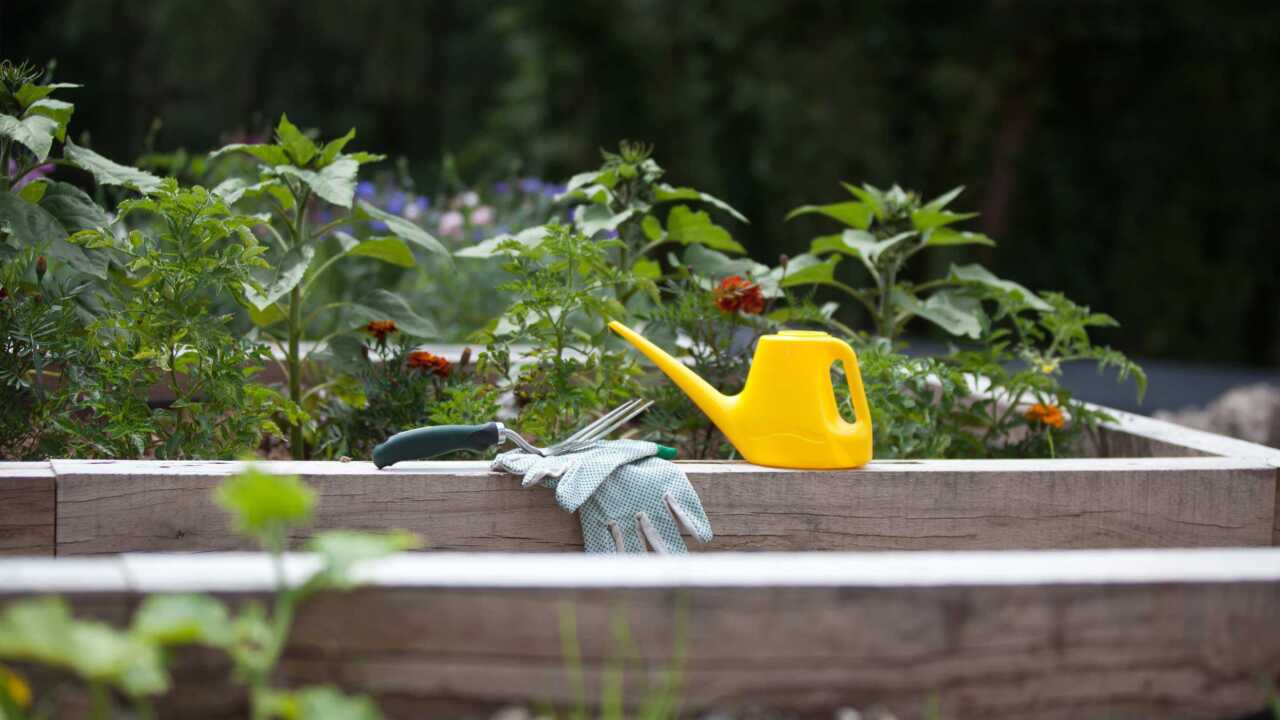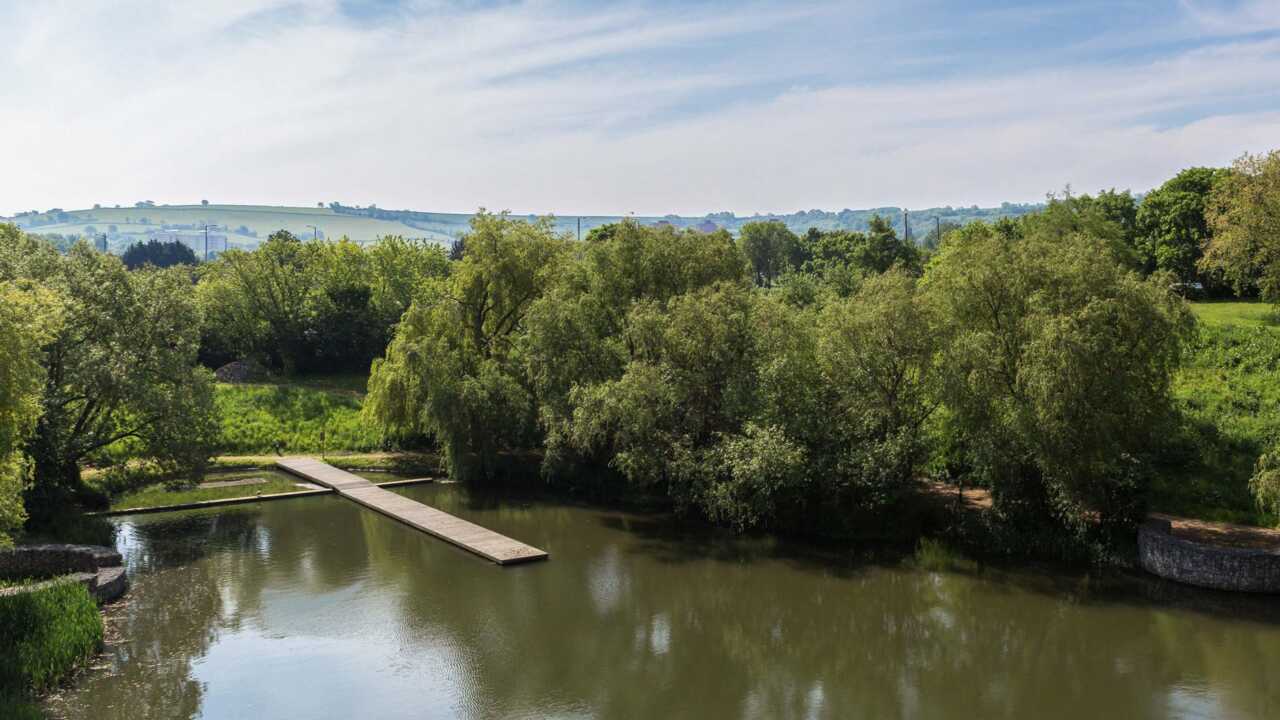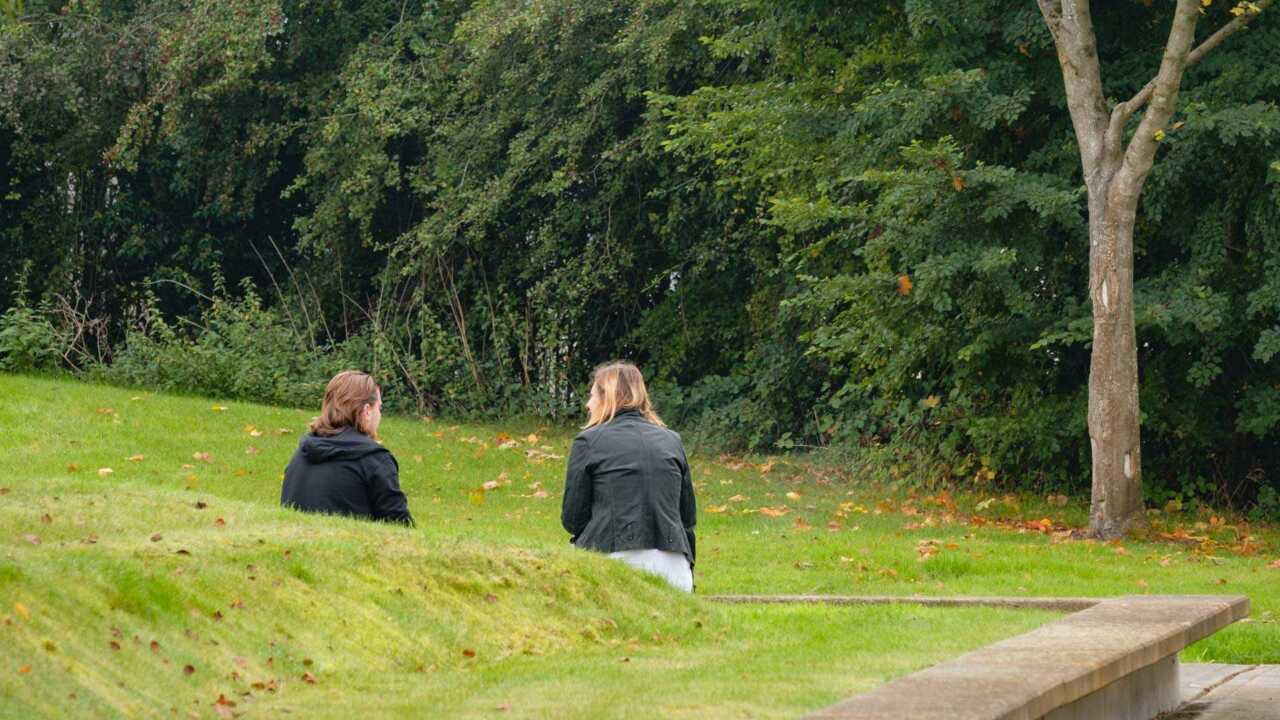 Green streets, not mean streets where communities matter
We've created buildings with character, beautiful landscapes and access to great local amenities.
Living well should be easy, with bikes routes, gym facilities and green space on your doorstep, you're just a hop, skip and a jump away from living well with ease.
Our community is designed to make it easy to be green; recycling facilities, onsite allotments, plenty of bike racks, plus 10 acres of green space that make for a wholesome, outdoor way of life.
A safe haven for adventure
From the Pigeonhouse Stream to the picnic areas, there are loads of options to get outdoors.
We've created a place where people can connect.
Designed by local, award-winning architects Ferguson Mann, Copper Building has all the beautiful simplicity and attention to detail found in the original Skidmore, Owings and Merrill scheme. Taking cues from the orchards nearby, the apple-red skin of the building gives way to golden flesh that reveals itself in yellow detail around the windows and the soft timber lining of the balconies.
Like the architecture of the International Style movement, these contemporary apartments have a straightforwardness of style; unpretentious, yet beautiful.
Clad in copper, the building's warm exterior complements its Cor-ten steel cousin - the original '70s building - across the way. The new entranceway opens up a view down to the original building, echoing that now lost connection between the factory and office.
Ferguson Mann Architects has a national reputation for award-winning architecture, urban design, conservation, and creative regeneration. We create and conserve special buildings and places, responding to the 'genius of place', always guided by the principles of sustainability.
View designer profile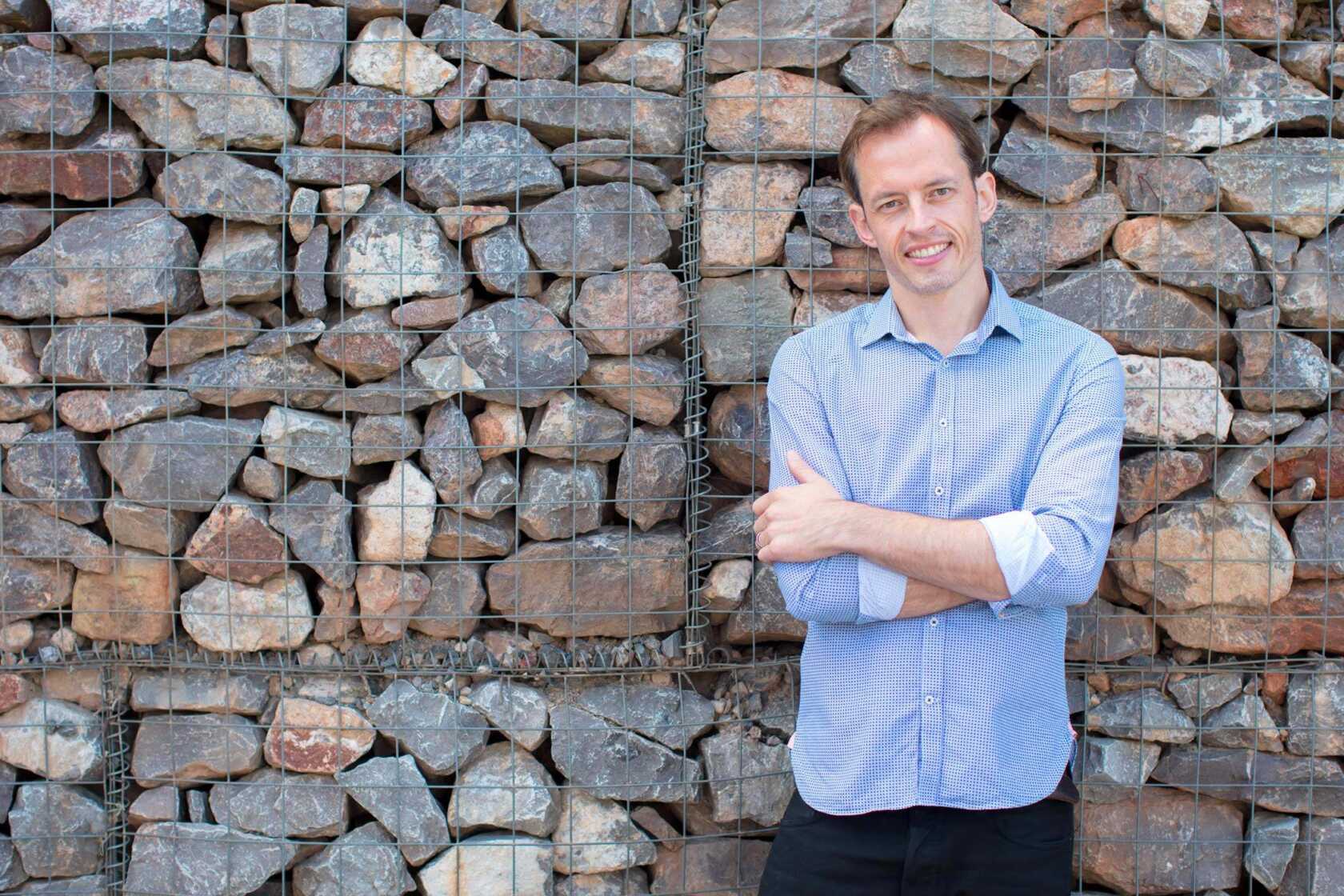 Art, nature and engineering; the Lakeshore legacy
Lakeshore has history. Commissioned in 1970 by Imperial Tobacco, the original offices and factory buildings were designed by legendary Chicago-based architects Skidmore, Owings and Merrill. They were inspired by the grandfather of the modern movement, Ludwig Mies van der Rohe, and the International Style of the early twentieth century.
Buildings in the International Style tend to be extremely minimal in their decoration. Picture the beautiful simplicity of smooth, plain surfaces and perfectly straight lines. Architects of the style also embraced the new building technologies of the modern industrial era, and industrial materials like glass, steel and concrete are celebrated rather than hidden away.
Just like Skidmore, Owings and Merrill were inspired back in the '70s, our new design for Copper Building pays homage to this timeless aesthetic. Following the principles of the International Style, our design favours simplicity, honesty and form inspired by function.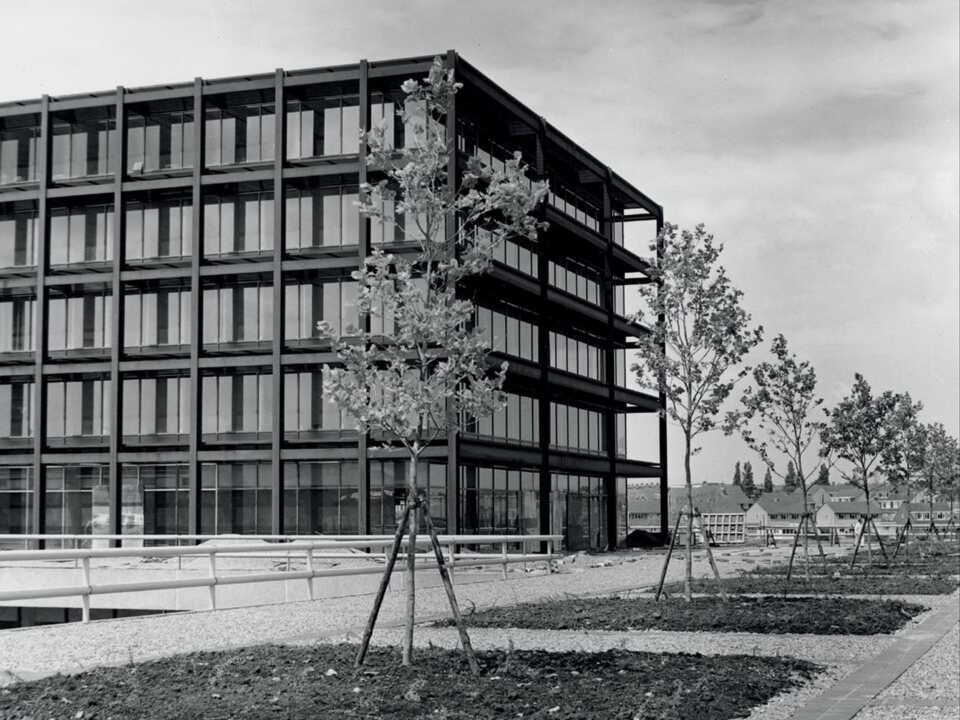 Lakeshore Hartcliffe Offices, 1971
Lakeshore Hartcliffe Offices, 1971
Hartcliffe Office interior, 1971
Original Lakeshore landscaping sketch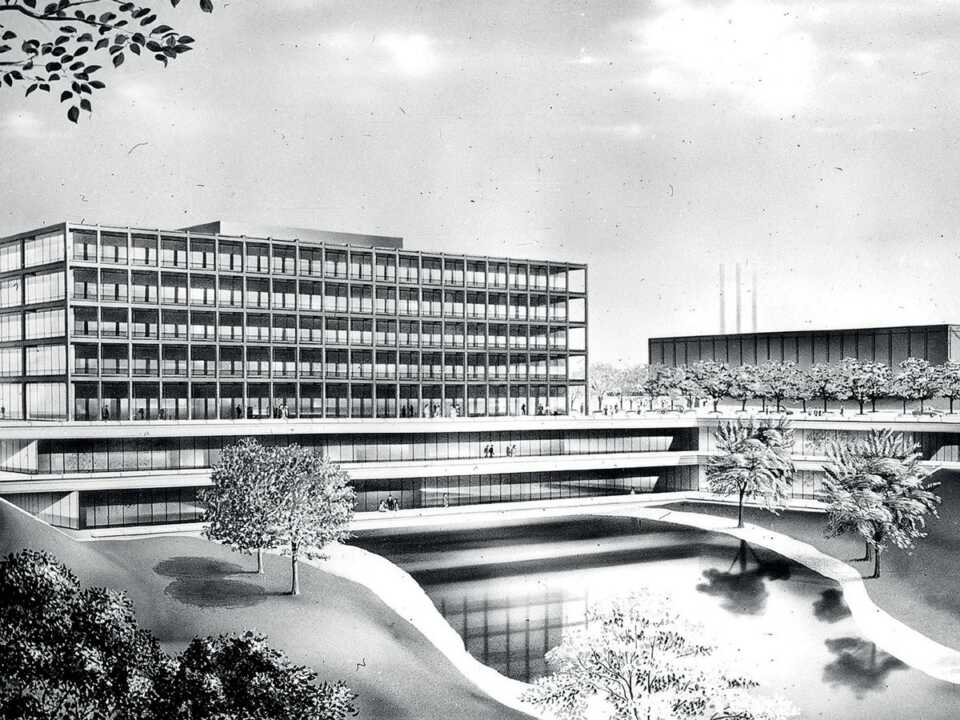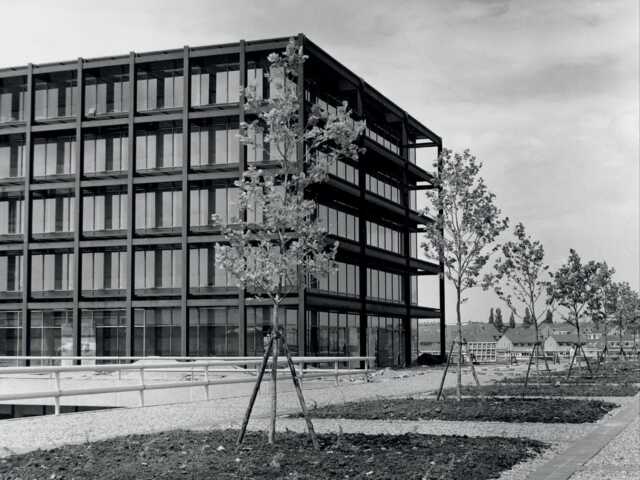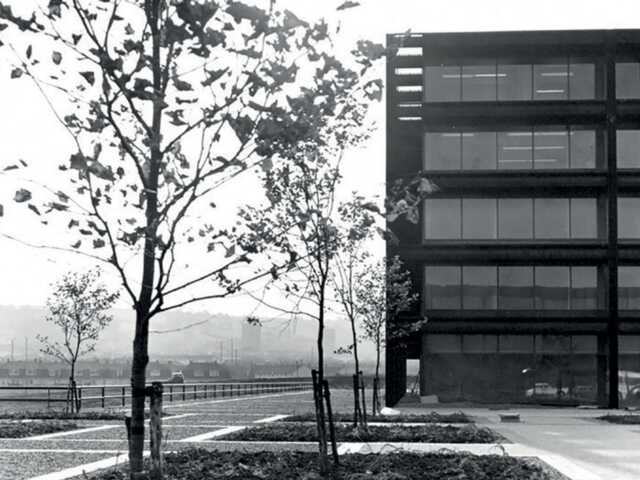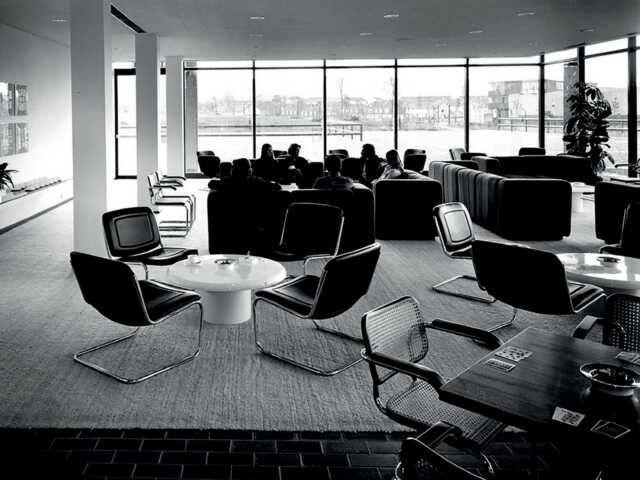 Lakeshore Hartcliffe Offices, 1971
Lakeshore Hartcliffe Offices, 1971
Hartcliffe Office interior, 1971
Original Lakeshore landscaping sketch
"We should attempt to bring nature, houses, and human beings together into a higher unity"
— Mies van der Rohe, 1953
Looking for something else?