Blog by Tom Bloxham MBE
"It's not a moment to say "It Will Never Work", it's time to think big." Our exhibition comes to Manchester
Oh what a night! We welcomed almost 500 people to Manchester Metropolitan University's Benzie Building - home to the art and architecture schools - to see our anniversary exhibition "It Will Never Work".
There were old friends, new friends, customers, colleagues and of course our speakers; the University's Chancellor Malcolm Press said some lovely, kind words first and was followed by the RIBA's Suzy Jones, whose hard work has made the exhibition happen in no less than four cities now!
Then it was the turn of Mayor of Greater Manchester Andy Burnham who gave a rousing speech - confessing that Fort Dunlop was his favourite Urban Splash scheme.
The Mayor reflected on moving away from a less than prosperous Manchester to London in the early 1990s before being drawn back to the city thanks to the work that'd been done here: "credit to those who stayed here" he said.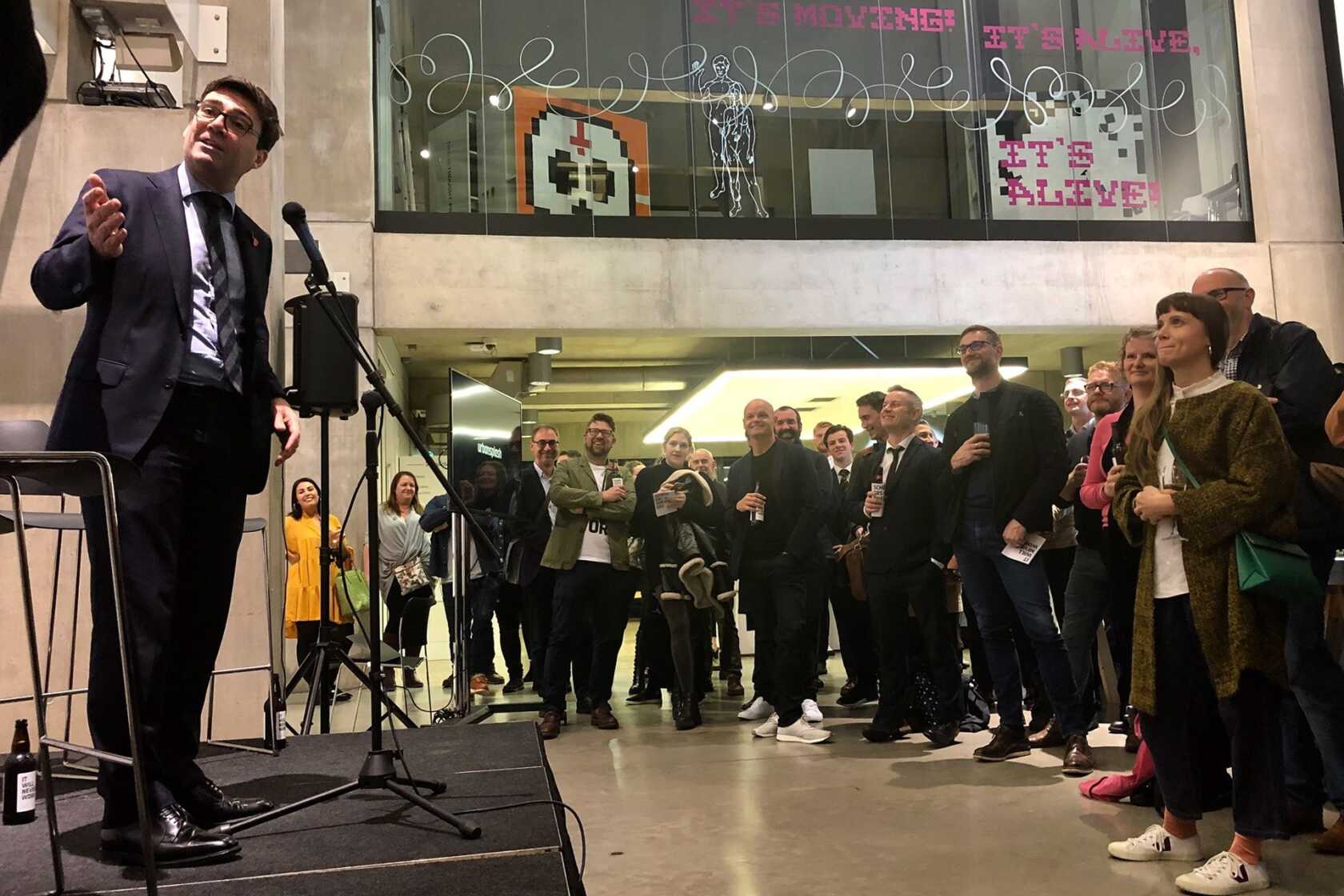 "Urban Splash back then were delivering ambitious iconic projects that could breathe new life back into the heritage of our industrial north. Who else was doing that..? I think Urban Splash showed more ambition than probably any government has ever shown and brought through projects that embodied that.
"Hopefully today we feel more ambitious about where we go from here. Urban Splash is synonymous with Manchester's success. I hope our story goes on further and am certain Urban Splash will continue to help us use devolution to take this city to greater heights.
"It's not a moment to say "It Will Never Work", it's time to think big."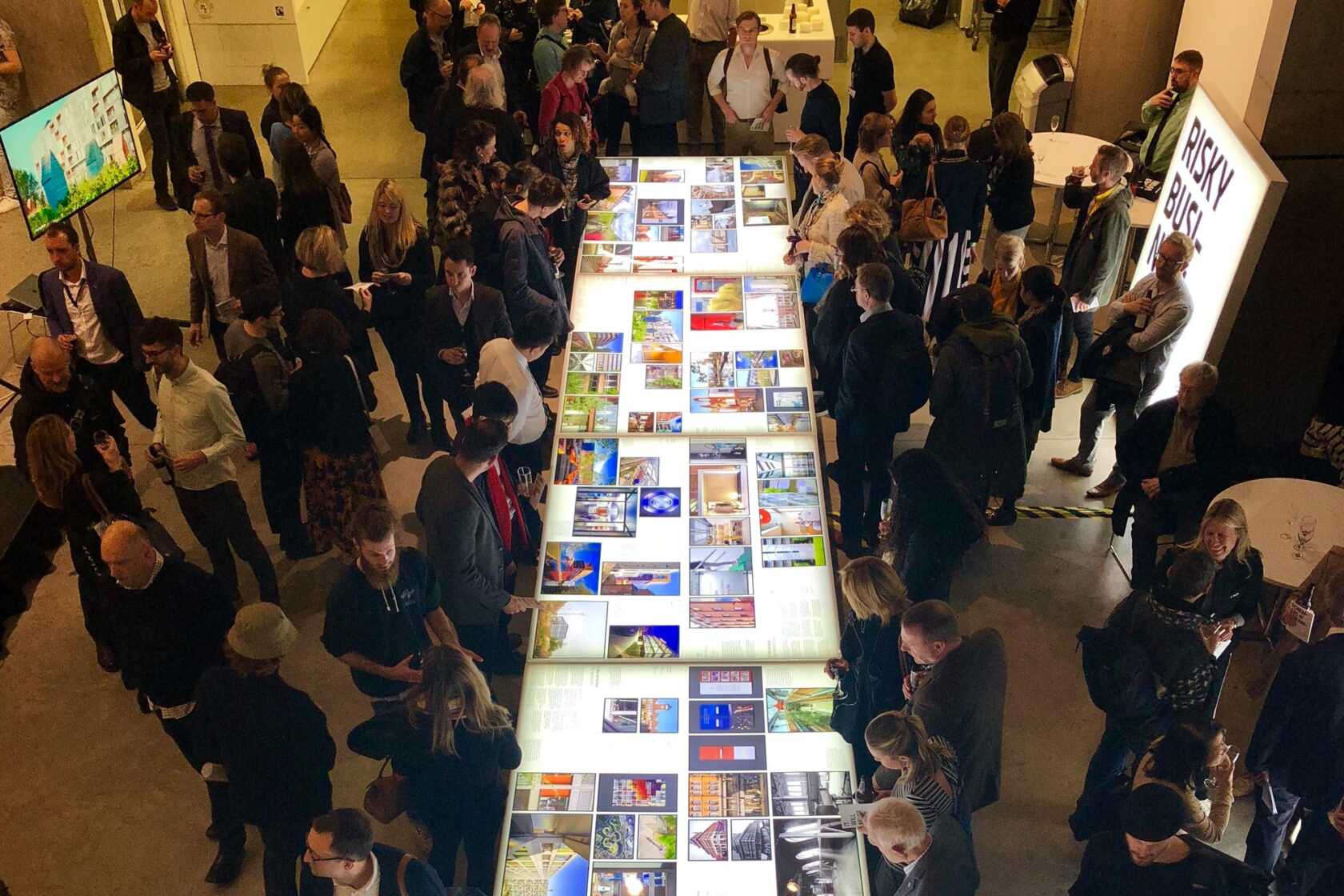 Andy was followed on stage by myself and my fellow directors as we reflected on 25 great years.
Thanks to everyone who came along; the show's on in Manchester until 17th November before it moves to Park Hill in Sheffield. Our launch there's on 21st of the month and you can register to attend here.
Want to be kept in the loop about all things Urban Splash? Then signup for Newsplash!
Our monthly news round-up with the latest and freshest news on property development, place-making, housing, architecture, events and careers sent straight to your inbox.
Looking for something else?