Blog by Emily Handslip
Enjoy a Tea Break
We've been making lots of changes at our Tea Factory in Liverpool with some great new improvements for businesses located there.
The first phase of changes has seen us add a 'Tea Break' space, exclusively for the use of our tenants. The space features new kitchen, relaxation and breakout spaces, plus tenants can also book a dedicated room to host their own meetings.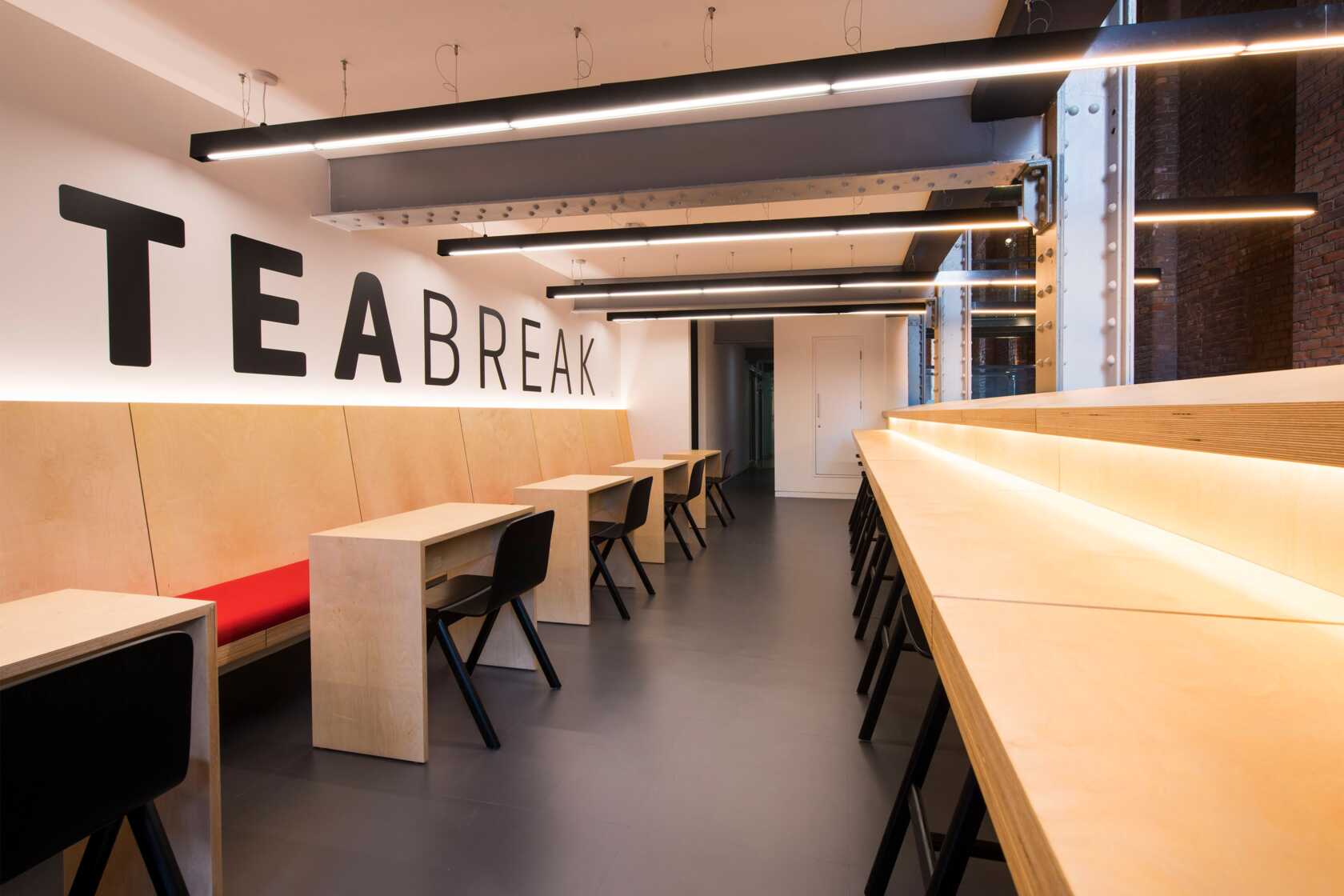 It was unveiled to occupiers with a special preview lunch, at which tenants were also given cool, branded Tea Break merchandise including tea towels and bags.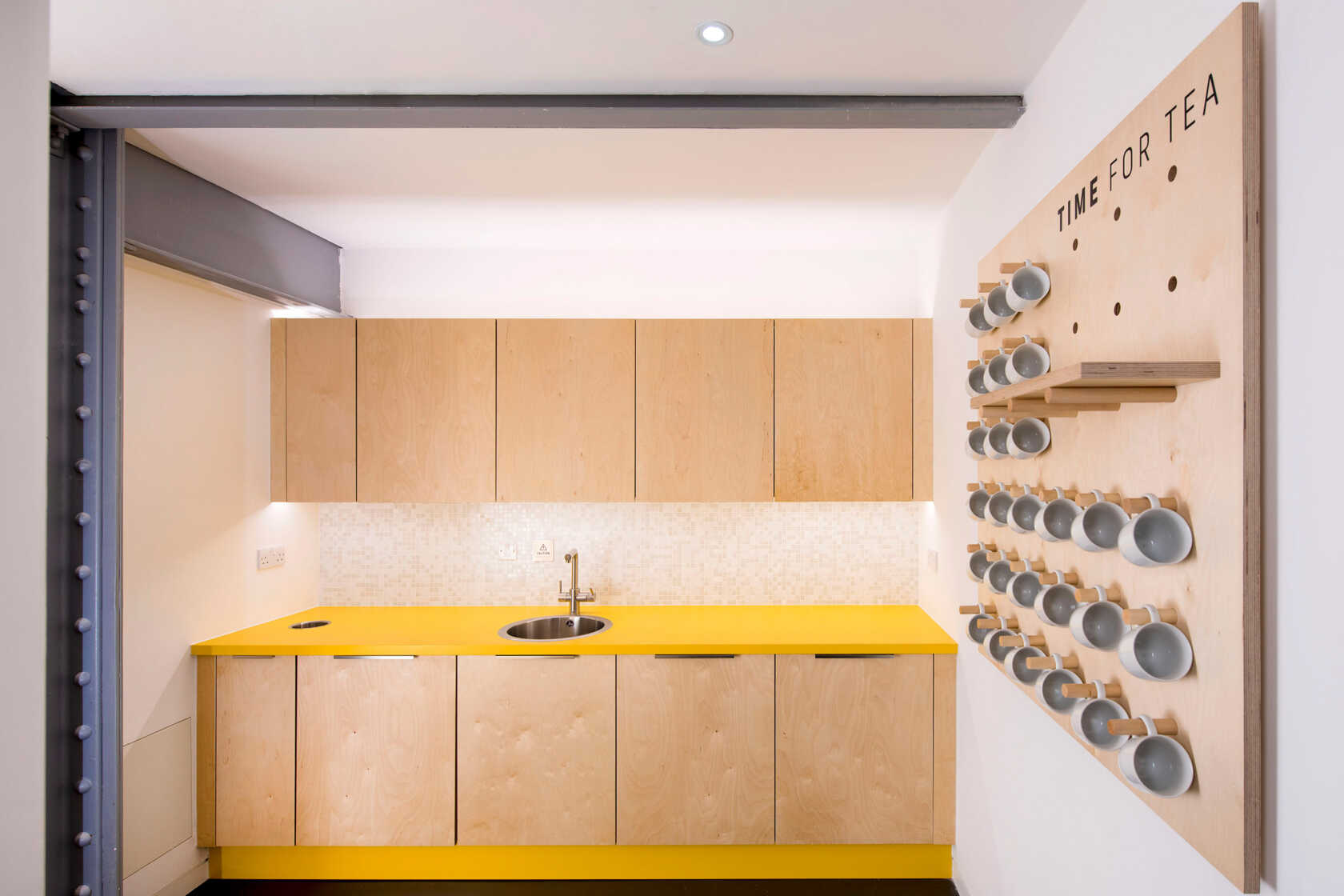 We do things like this as we're committed to making our spaces better and easier for tenants to use. These facilities for example come alongside our flexible lease terms.
If you want to come and have a look around Tea Factory – or any of our commercial spaces in Liverpool, Manchester, Sheffield and Plymouth then drop us a line.
Looking for something else?