Guest blog by Kyle Clarke - Studio B
Designing the new Copper Building penthouse show apartment
My name's Kyle and I'm the co-founder of Bristol-based interior and branding company Studio B and Papersmiths. We're based just above our stationery store, in Clifton Village, not too far from the new Copper Building, so we were pretty pleased when Urban Splash approached us to design the brand new show penthouse there.
As a proud Bristol based studio our first port of call when planning the space was of course looking to the wealth of creative talent here in the city. That's why you'll see lots of amazing artwork by local heroes – Printed Goods; these are each beautifully float mounted by local framer Rachel of Raven Frames and threaded throughout the space.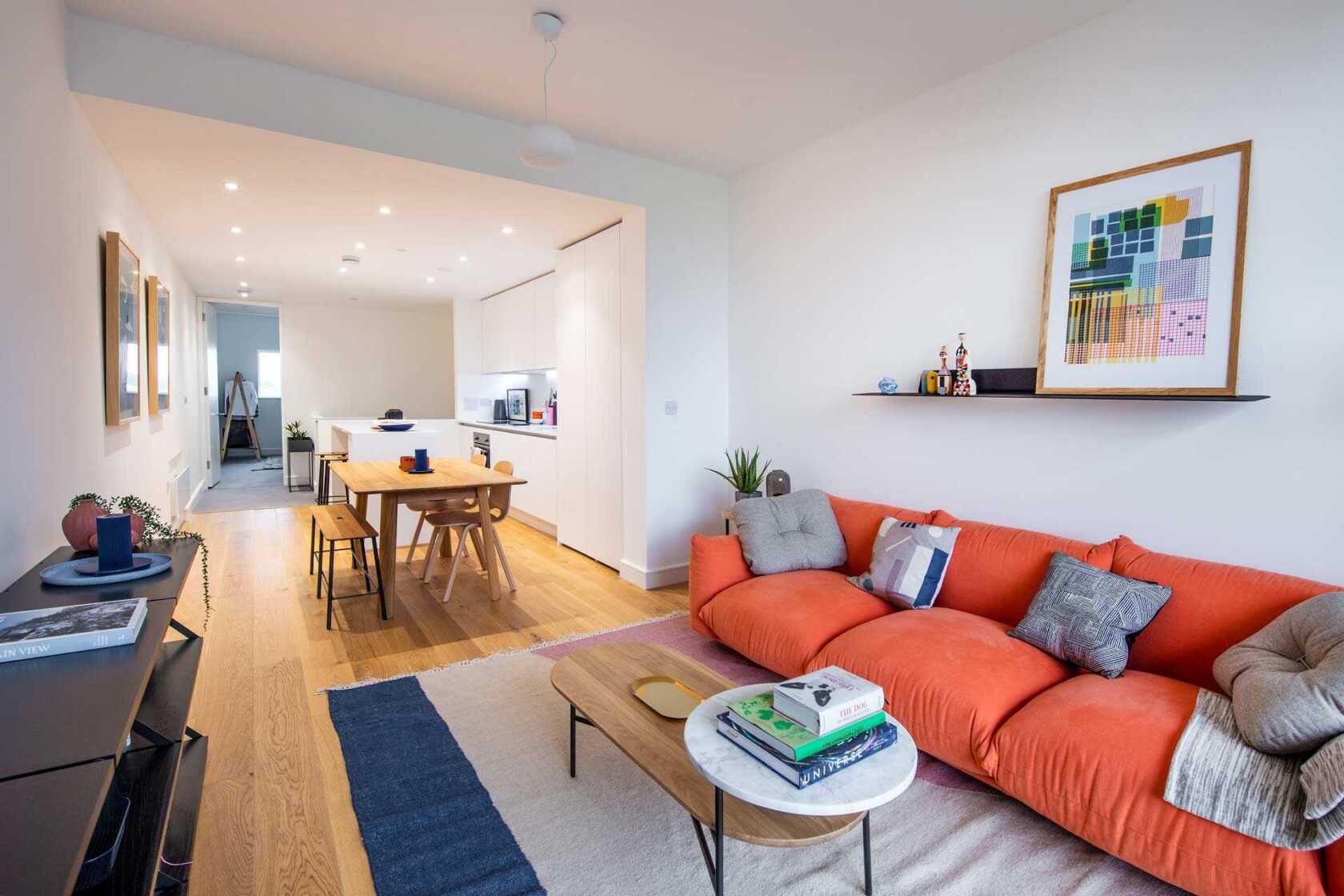 Adding some colour was important too, the dominant, large coral sofa by Arflex is probably the most striking piece when you walk into the room, and was something I was a little nervous to use, but I'm absolutely delighted with the outcome. It shows personality and reflects Urban Splash as a modern, forward thinking company with its' finger on the pulse of what their buyers resonate with.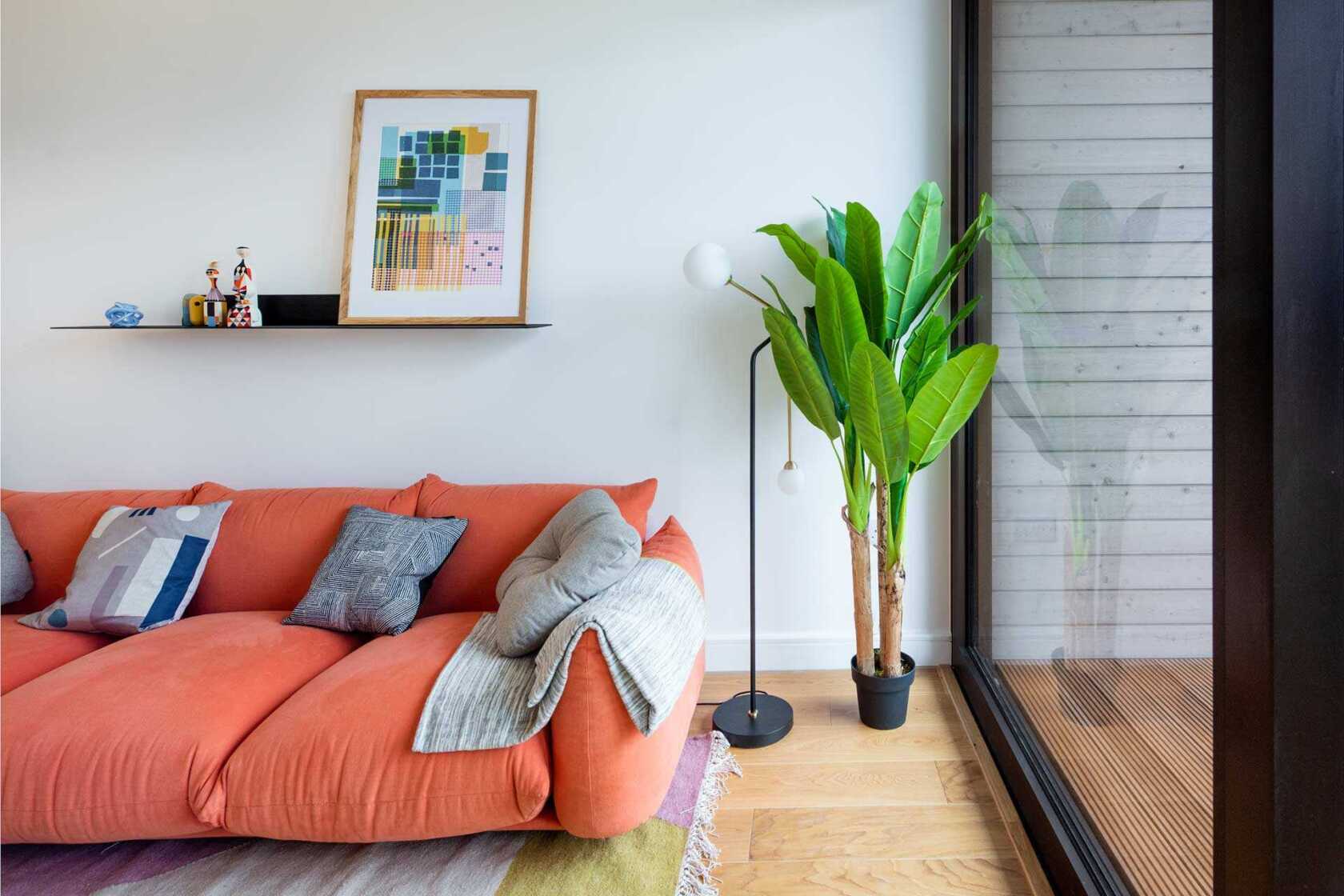 We've fused all that with some lovely Scandinavian design pieces. We used Stockholm based Hem for the dining table, chairs and large Lift 9 side table. We also used Frama, another Scandinavian based company, for the fabulous bench seating, kitchen counter stools and beautiful brass and oak mirrors – they really do add the wow factor to the stunning open spaces.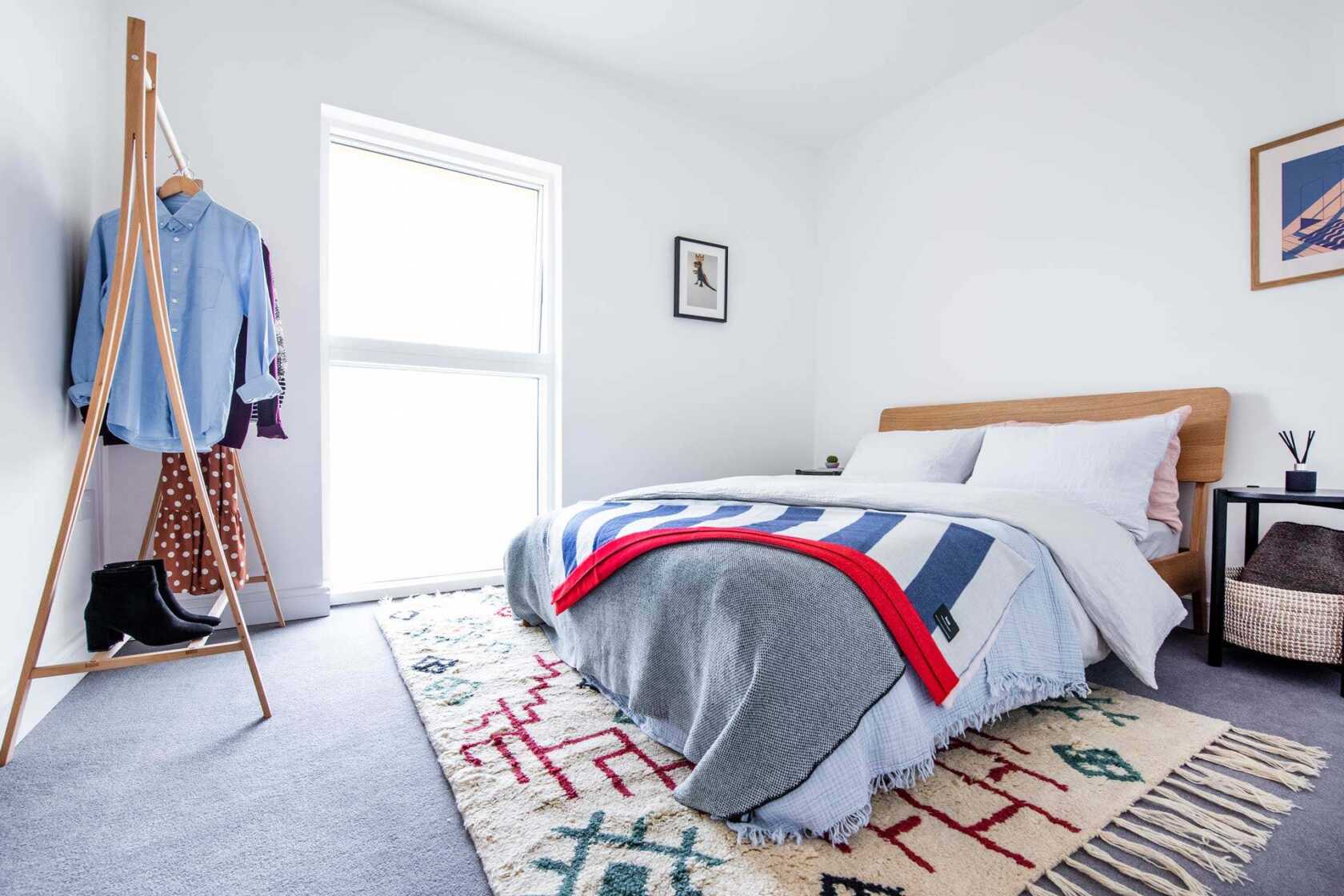 There's an abundance of textiles to soften the space too; we used Ditto House, Hay, Secret Linen store and Norman Copenhagen. And, conscious to meet all budgets, we've used a good mix of aspirational brands and genuine high street brands throughout our design process.
I hope we've inspired lots of future residents as they look to make their mark in their own home here.
Want to be kept in the loop about all things Urban Splash? Then signup for Newsplash!
Our monthly news round-up with the latest and freshest news on property development, place-making, housing, architecture, events and careers sent straight to your inbox.
Looking for something else?