Blog by Rachel Thomas
Behind the look of our brand-new Town House show home in New Islington
Our interior designer, Rachel Thomas, reveals her personal highlights, style secrets and the story behind styling the home mid-pandemic.
Delivering a show home during a lockdown doesn't come without its challenges.
There was no opportunity to nip to Ikea or to pop to Homesense to pick up those finishing touches.
You couldn't take the paint sample with you to buy bedding or spend an afternoon searching Manchester's amazing independent shops for hidden gems.
Instead, I spent this project tracking down parcels, directing delivery drivers to the show home location and scrolling the internet with every search term ending 'next day delivery.'
But against all odds – we made it work.
Here are my Town House show home highlights – including the must-have brands and products you need to know about to recreate the look in your space.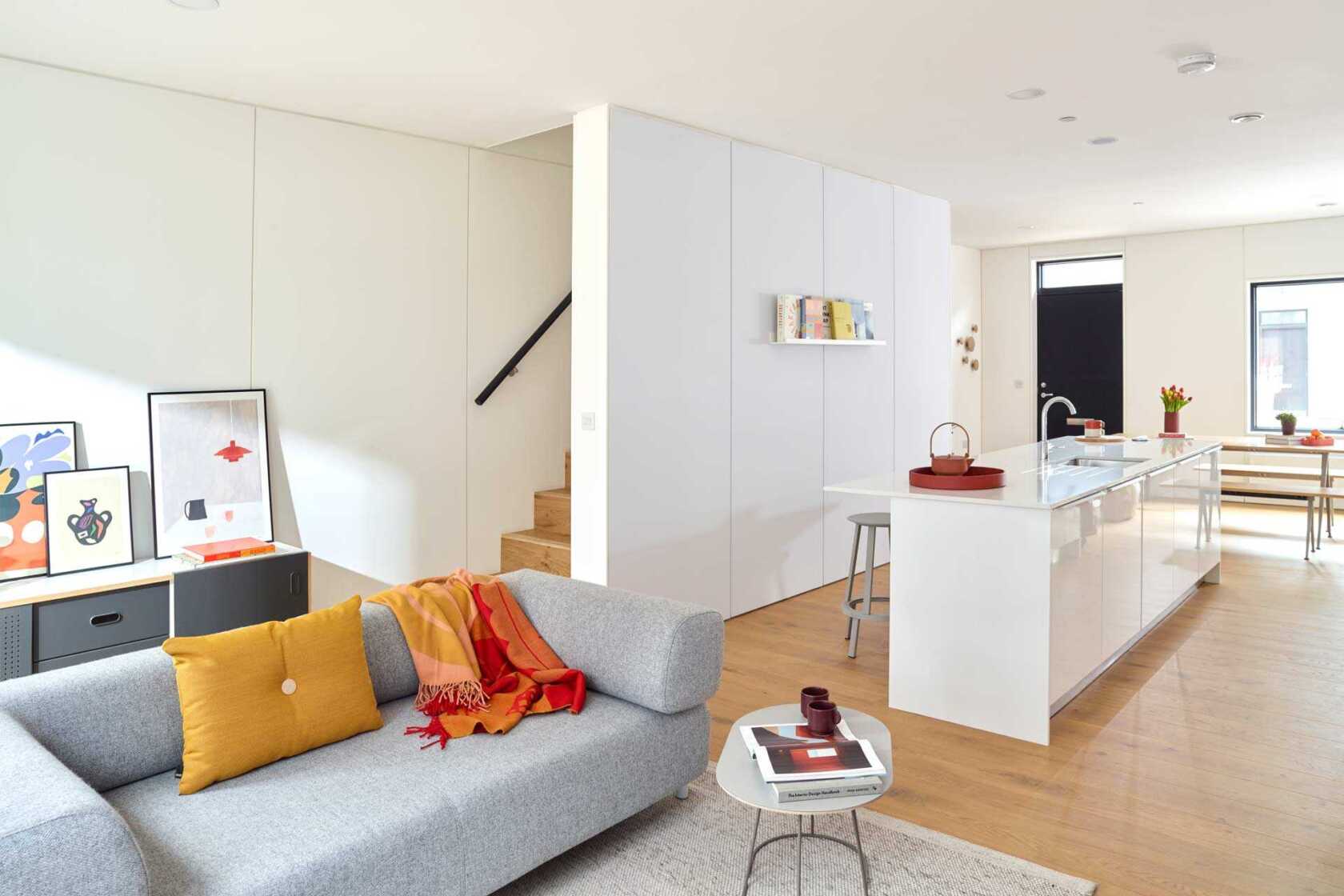 01 — Timeless statement pieces
When buying the big pieces of furniture for your home – the sofa or the dining table for example – you might not choose to go with bold, statement colours.
You're more likely to choose a more neutral piece that can be updated with accessories as current trends and your personal preferences change – and it's no different for us.
A number of items featured in this Town House – like the Hem sofas, the HAY dining table and Ikea bed – have been used in our previous show homes.
We just style them differently each time to give each piece a brand-new look.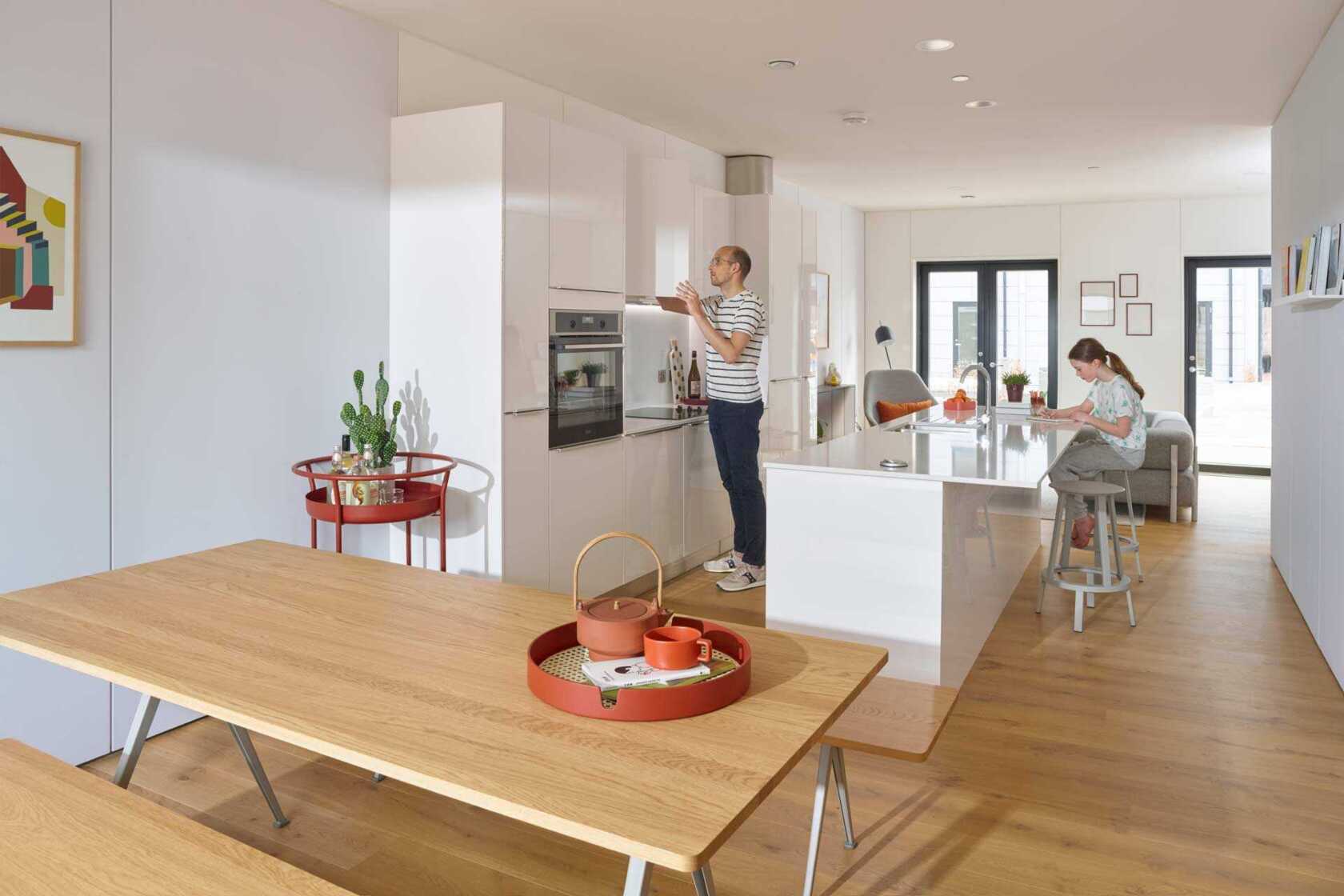 02 — Creating an impact with light
I'm a big fan of lighting brand houseof.com and have used two of products from its new collection in our two adult bedrooms.
In both instances, I used lighting as a statement feature within the space.
They create a focal point in the same way a piece of art might.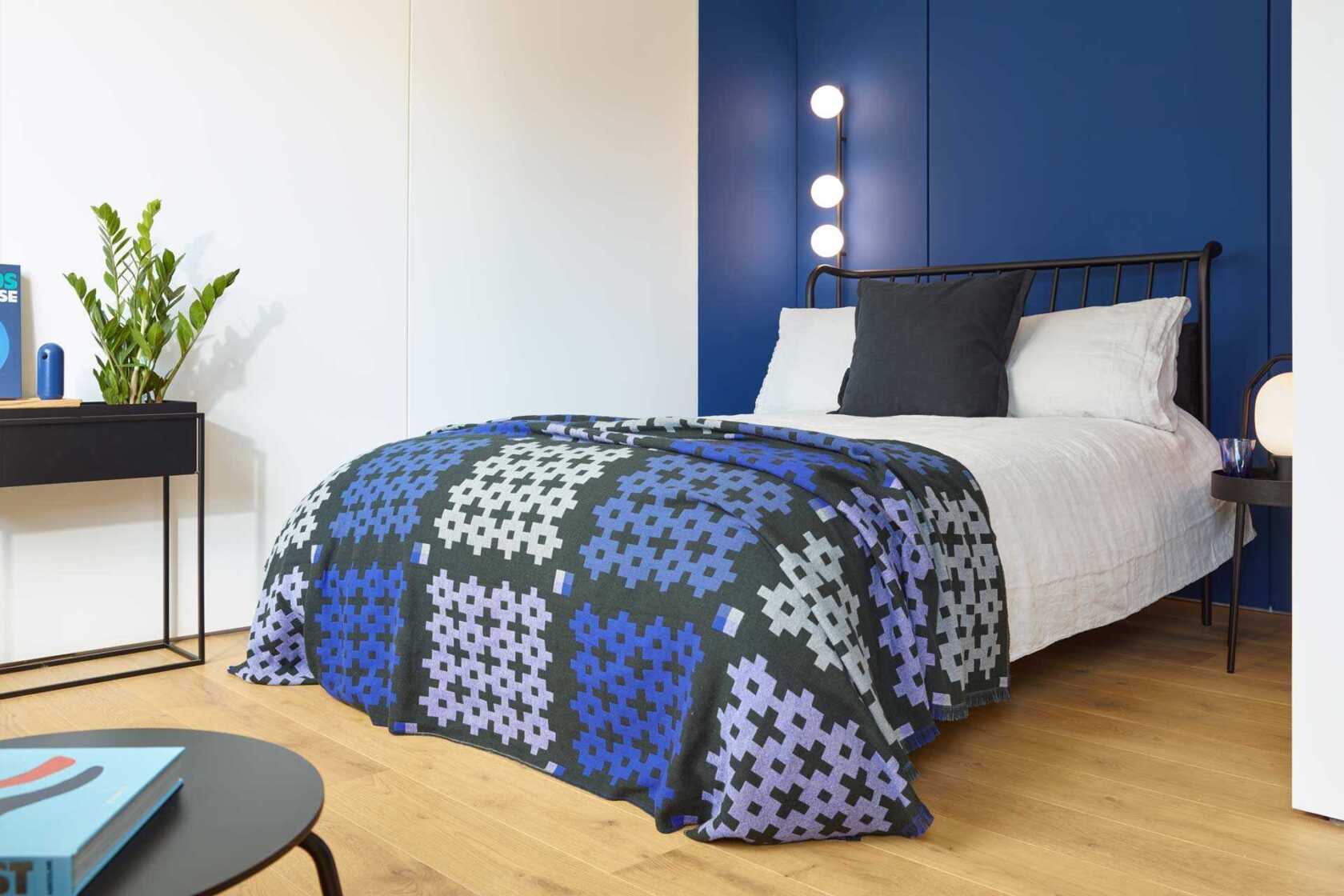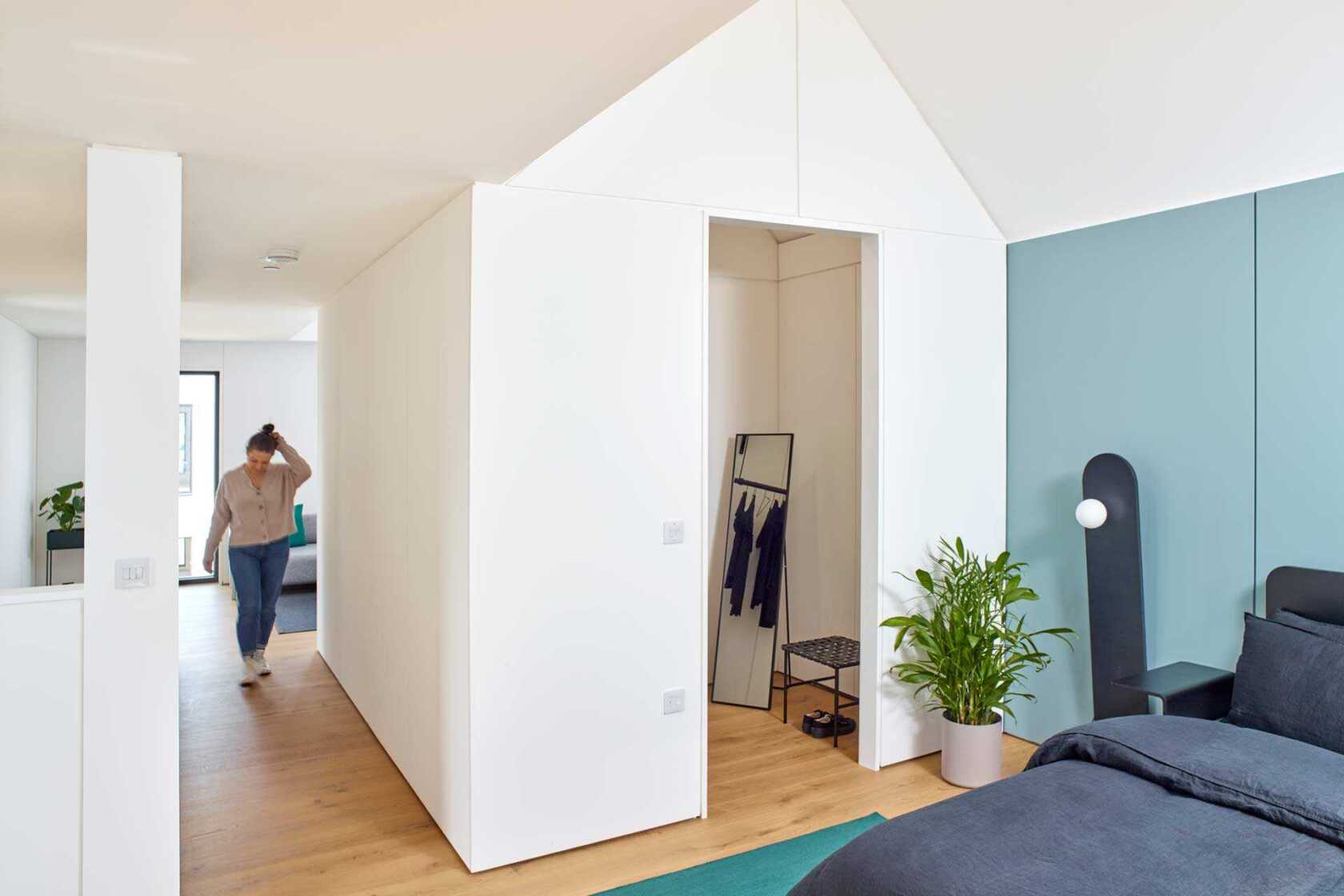 03 — Adding a splash of personality with art
Art is great way to have fun and bring out your own personality into a space.
In this show home, we used different styles of prints across each storey – including photography, abstract prints, graphic prints and typography. There'll be something for everyone.
It's important for us feature pieces with purpose. So, in the open-plan kitchen, dining and living space on the ground floor, we used prints designed by artist Adriana Jaros from part of The Make Bank collection.
The Make Bank is a social project – run by the Liverpool-based design studio, Tom Pigeon – that enables young people to pursue creative educations and careers.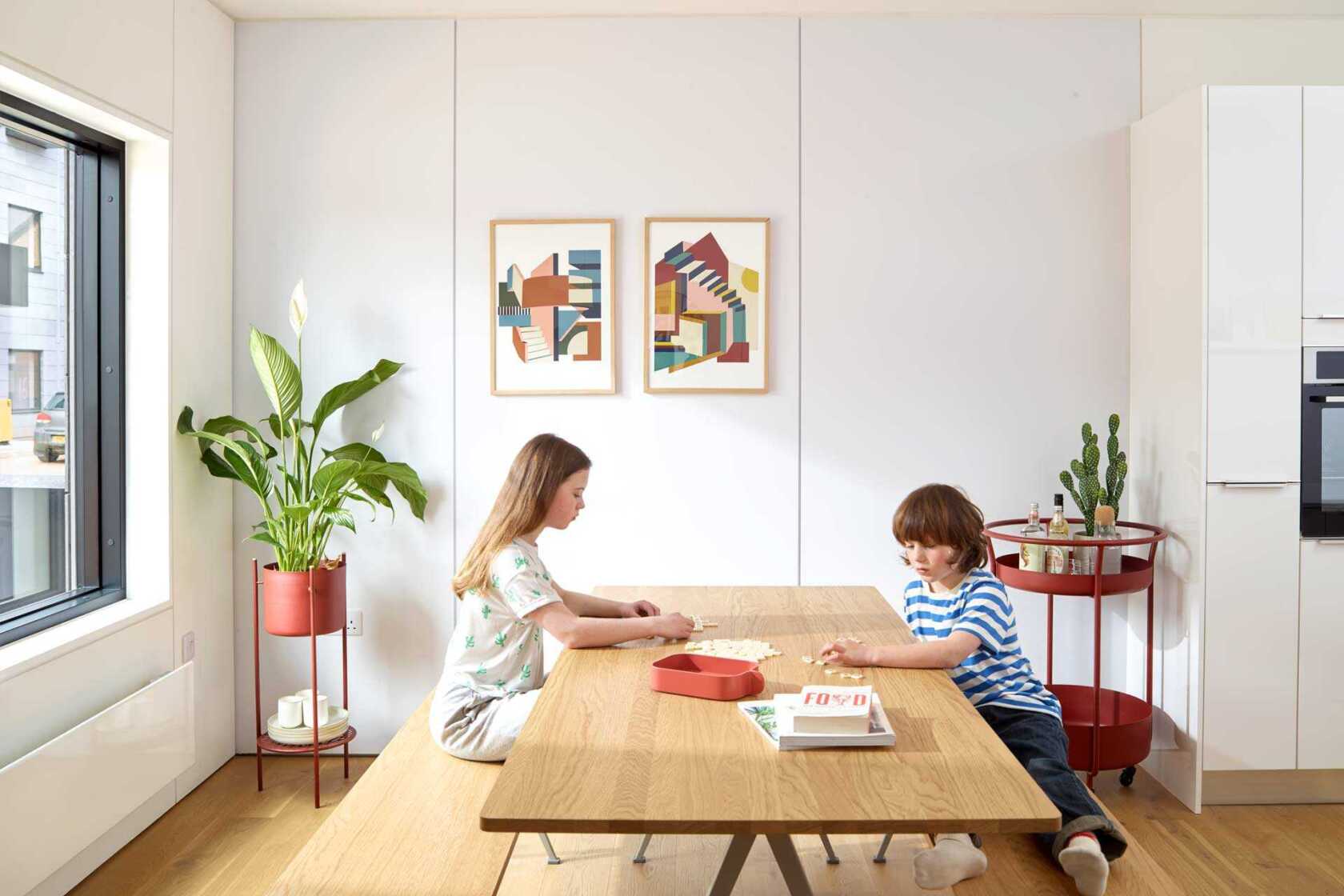 04 — Bringing the outside in
One of my favourite pieces in this show home is the burgundy planter and drinks trolley.
There are loads of indoor planters on the market now, but I just love the unusual colour of the ones by XLBoom (from Amara.com).
Elsewhere in the house we used planters from Blomus, Ferm Living and Allermuir Home.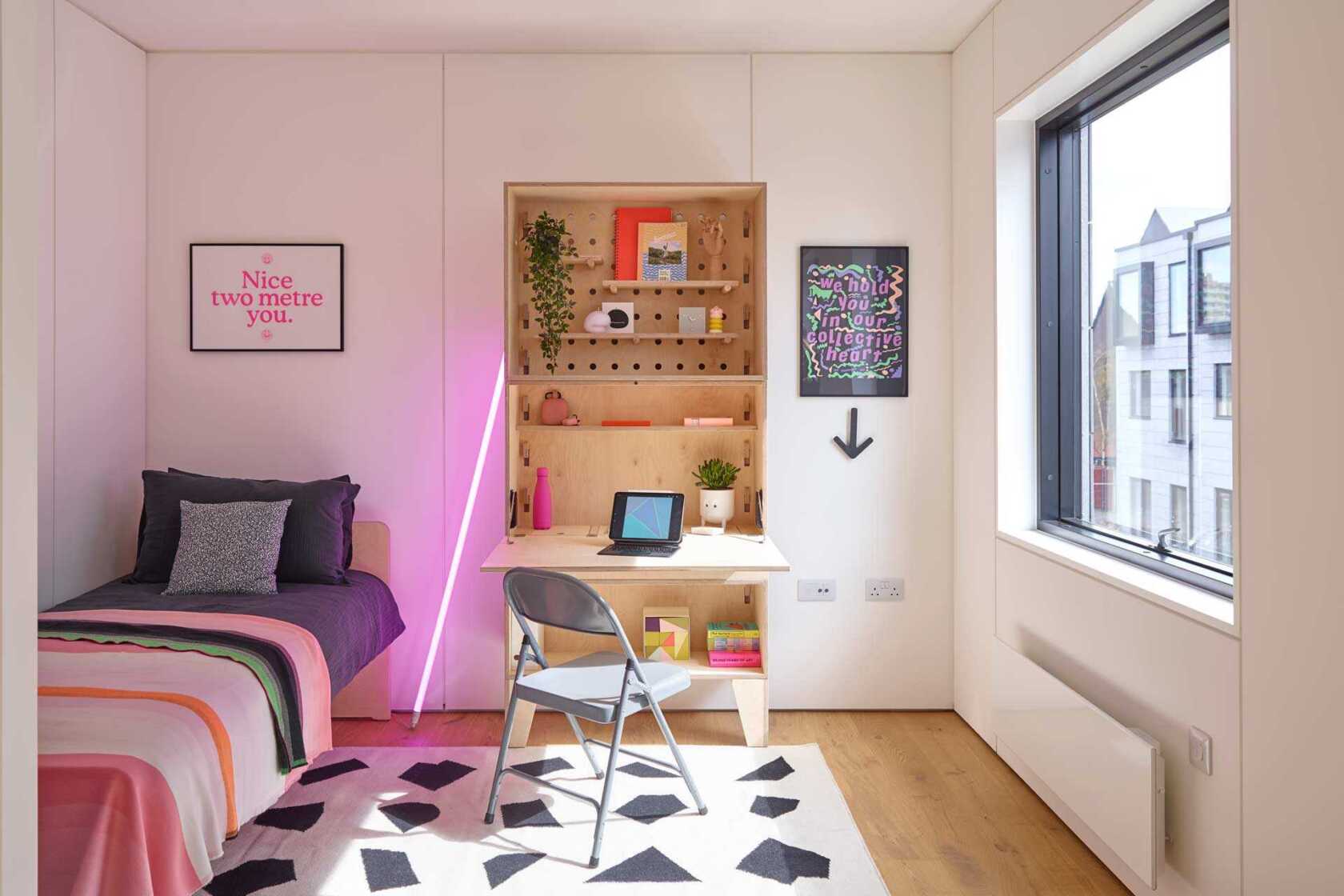 05 — The importance of a good workspace
Many of us – including our children – have spent the large majority of the past year working from home.
So, it was important to showcase functional workspaces throughout the show home.
In the teen room on the first floor, we featured an arniem.co.uk desk that was crafted here in Manchester. It's a beautiful, modular workspace that features a sturdy drop-down desk and storage for your work materials, plants and stationery.
In the home office, we featured a simple Ikea desk and chair by HAY, but you also have the options of working in the open-plan living space on the picnic bench in the dining area – also by HAY – or on the kitchen island that features a pop-up plug socket for your electronic working devices.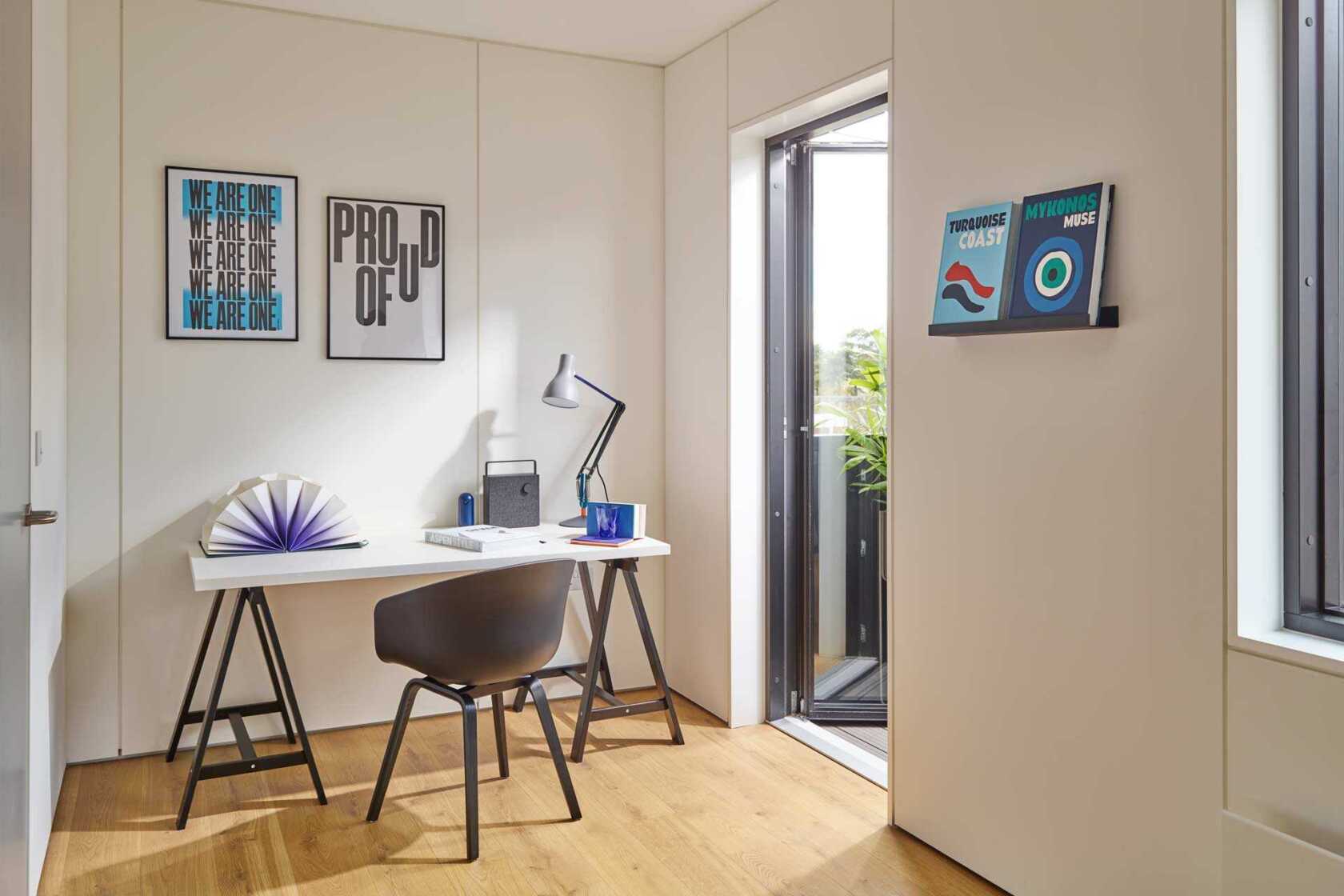 It's not all designer in our show home – we love the high street too.
So, you'll find plenty of affordable pieces throughout including a bed and bedding from Habitat at Argos and statement chairs from H&M Home.
And we can't forget the big blue box – some of the cupboards, one of the beds and a chair are all from Ikea.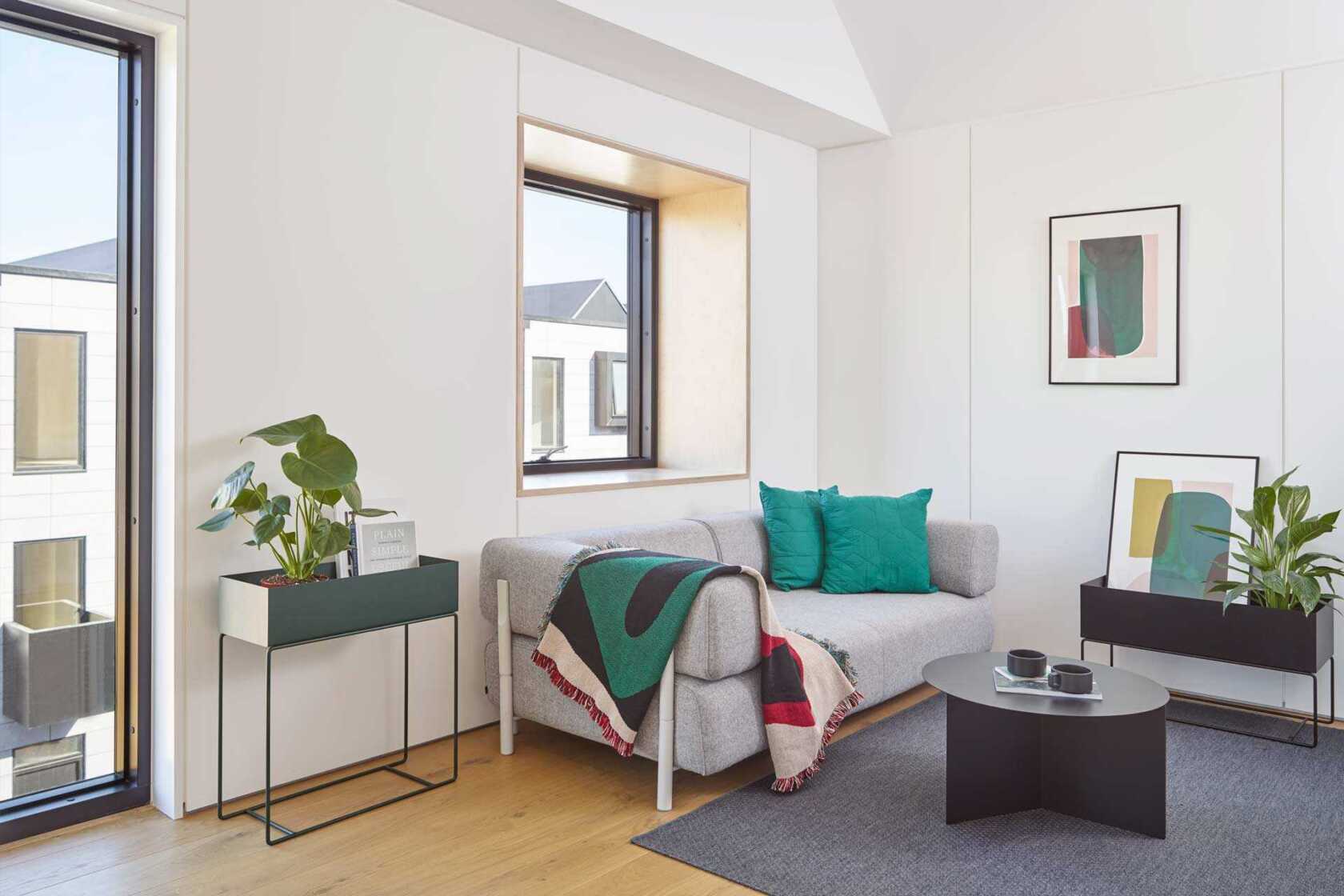 Our brand-new Town House show home in New Islington is now open and ready for viewings. Book yours today by calling 0161 850 0768 or emailing live@housebyurbansplash.co.uk.
Want to be kept in the loop about all things Urban Splash? Then sign up for Newsplash!
Our monthly news round-up with the latest and freshest news on property development, place-making, housing, architecture, events and careers sent straight to your inbox.
Looking for something else?