Press release - 9 August 2020
YARD – 'home is where the art is!' new art house to open at Port Loop
A new 'Art House' will be opening at Port Loop – Birmingham's new island community – bringing culture to the doorsteps of new homeowners and the surrounding neighbourhood.
The first of its kind in Birmingham, the Art House – called YARD – is being delivered by Joint Venture developers, Urban Splash and Places for People, in collaboration with MAIA Group; whose aim is to support sustainable creativity in cities by building social infrastructure and connecting artists to resources that help sustain their practice and develop their environments.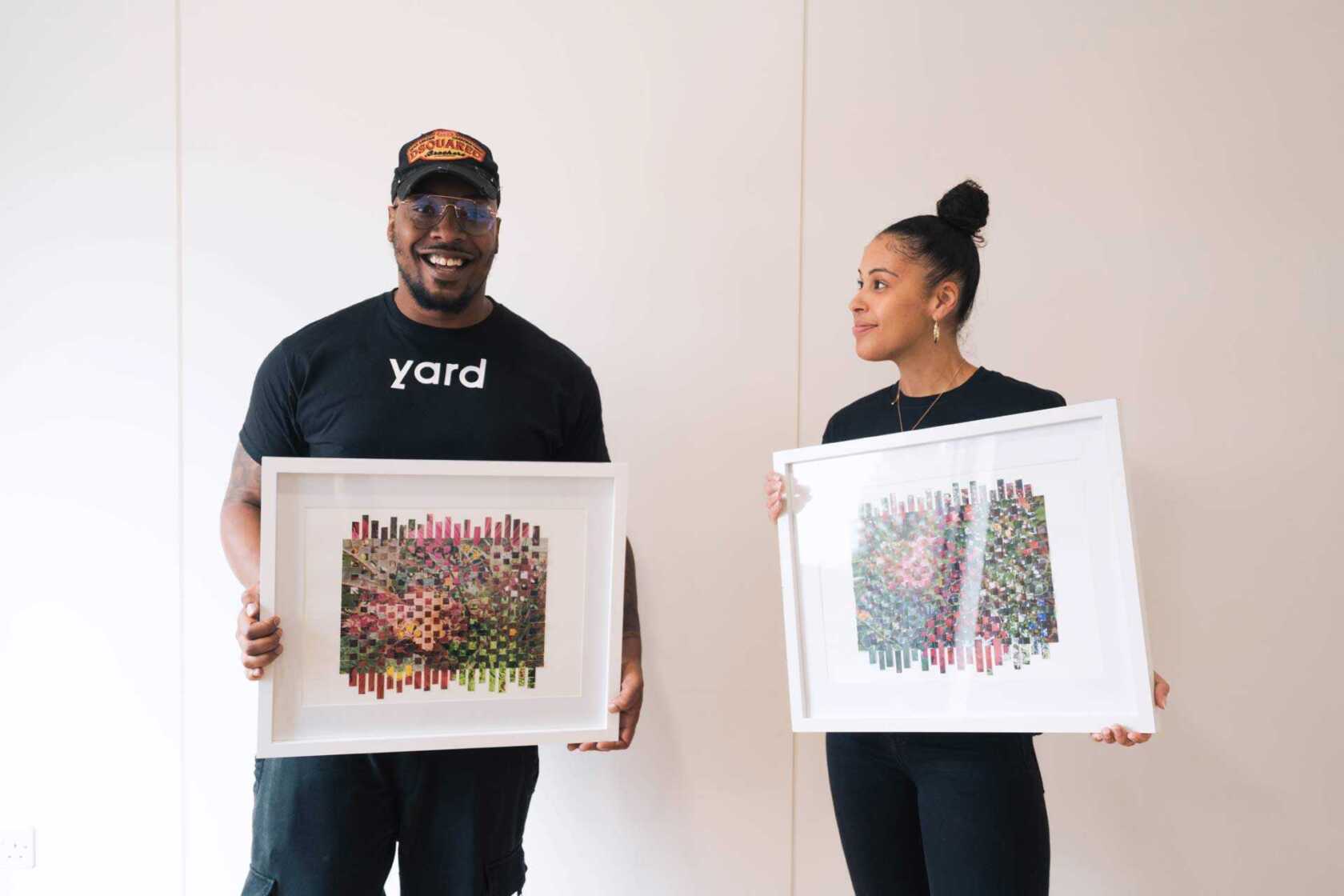 MAIA has taken residence in a three storey Town House at Port Loop, which will be home to three resident artists at any one time. The ground floor of YARD will include art and community space which will be open to Port Loop residents and the wider community, with a regular timetable of events. These events will range from yoga classes to artist workshops, roundtable discussions, cook outs, live music and poetry nights.
Adam Willetts, Project Director for the JV said: "We strongly believe that art and culture should be at the heart of a community. Having YARD on site will mean homeowners have a series of fun and regular events on their doorstep. This is the beginning of a long-term collaboration with MAIA Group which will see us invest in community-led art for and by the local community. Opening the doors to YARD is the beginning of this journey."
MAIA will soon reveal a series of 'soft-launch' events for autumn/winter 2020, with the full schedule due to begin in January 2021.
Founder of MAIA Group, Amahra Spence explained the purpose behind YARD: "YARD will create a joyful place for artists and the local community to come together. This is about celebrating the neighbourhood in all its breadth, richness and culture. We want people to vibe, laugh, create, question and celebrate what home is, what it means to us, and how we build home together. It feels even more important in these times.
"For over a decade, MAIA has been relentlessly committed to community advocacy, resourcing and celebration, supporting artists, programming events and commissioning work. Now we are able to do this under one roof at YARD.
"Port Loop is the perfect place for YARD. Working with the JV means everyone in the neighbourhood can be part of the vision for the area. I grew up in Ladywood, close to Port Loop, and am so passionate about amplifying the culture that exists here, working with local artists and providing a space in which they, and others, can connect to help shape the neighbourhood."
MAIA Group has also been supported through a grant from the Urban Splash Charitable Trust.
Tom Bloxham mbe, Chair of Urban Splash Charitable Trust, concluded: "Urban Splash has a proud history of supporting artists in our communities. We want culture to be available on the doorstops, for, by and with the community. YARD from MAIA Group is an exciting collaboration and is the beginning of our Art House programme at the Charitable Trust. It's an honour to collaborate with them on this journey."
A 43 acre island community, Port Loop is being delivered by developers Urban Splash and Places for People, alongside the charity, Canal & River Trust, and Birmingham City Council. In total, Port Loop will deliver 1,150 new homes, in addition to new retail and leisure spaces.
For further information, visit port-loop.com.
For more information about MAIA Group visit maiagroup.co
Looking for something else?