US30 - Blog by Annalie Riches, Nick Riley, Roger Hawkins
US30 - They are pioneers and innovators
Urban Splash is 30 years old this year, a milestone and time to reflect on the work we've done in creating new homes, workspaces, and communities across the country.

One of the buildings that's dominated the last decade of our story is Park Hill in Sheffield. This Brutalist icon was first constructed in 1961, home to an urban utopia for the hundreds of families living here. Its decline in the 1990s saw it become a magnet for anti-social behaviour, before Urban Splash stepped in to take on the challenge and help the people of Sheffield fall back in love with the place.
We did that with the help of some brilliant design minds, pioneering architects who saw the potential and brought our vision to life – respecting the building's original fabric, while introducing new design features that appeal to a new generation of residents. Here, three of those architects tell us about their ideas.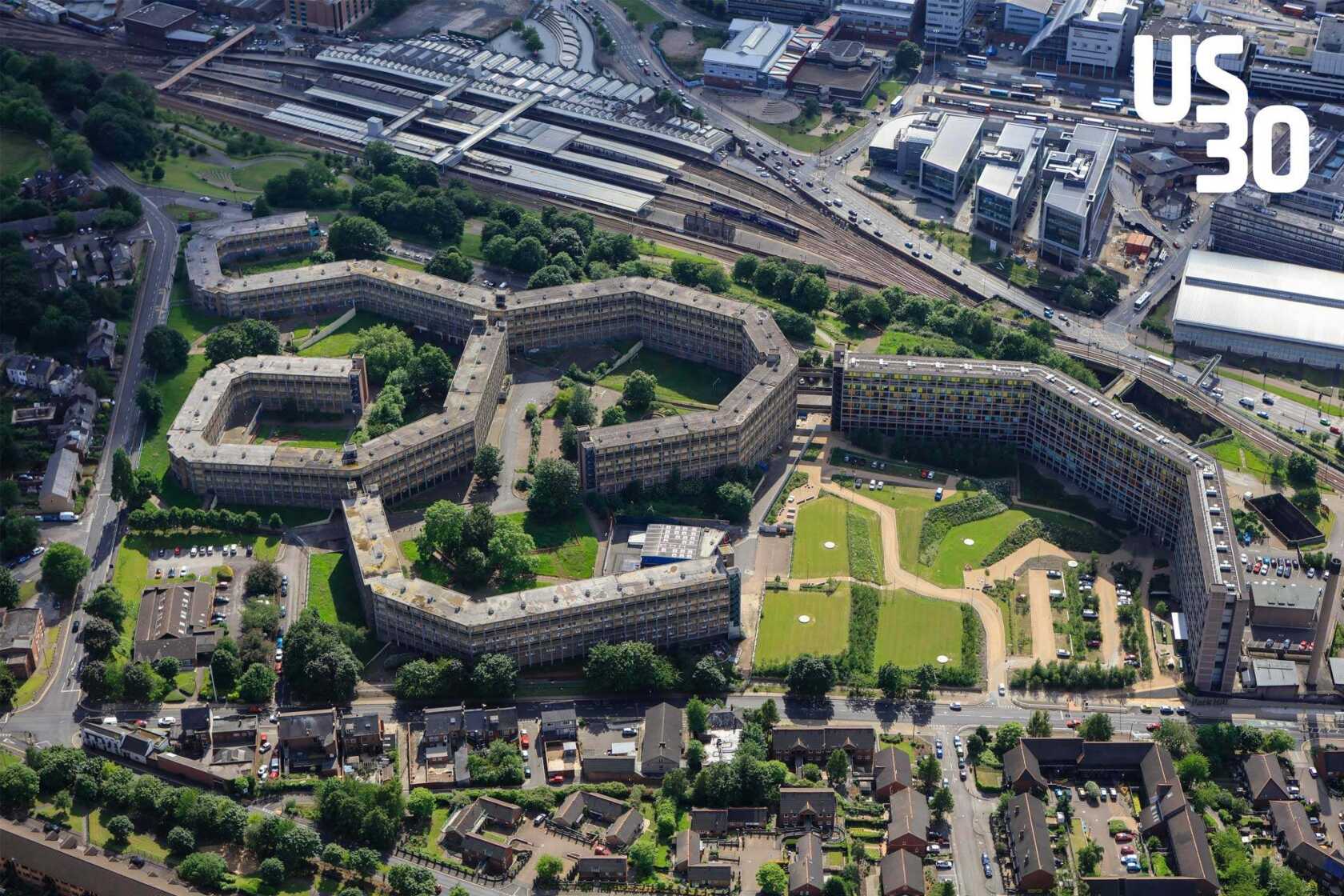 Annalie Riches of Mikhail Riches helped us create 195 homes at Phase 2 of Park Hill – the most recently completed area of the building.
I have always loved Park Hill, as a student in Sheffield it was already considered failing but there was something awesome about it, almost like a geological feature, a cliff face. It was an uneasy building as it seemed to symbolise architects' failure to design housing, it was certainly instrumental in my desire to be involved in that sector.
I remember where I was when I found out it was going to be listed, I was delighted but wondered who would be crazy enough to take it on. Of course, it could only have been Urban Splash. This place requires vision, long term dedication and belief.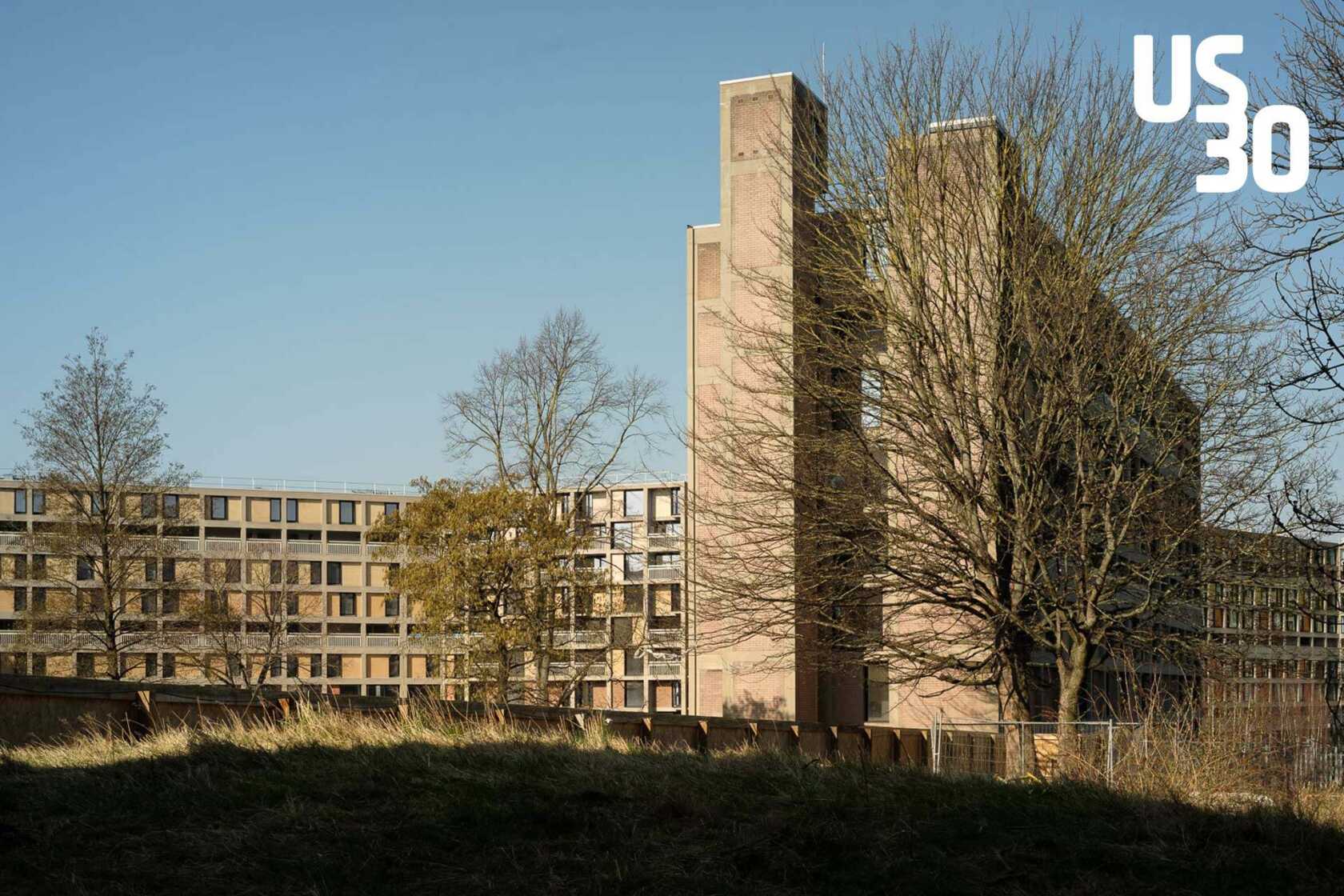 When I found out about the competition for Phase 2 I knew we had to win. Urban Splash, never ones to follow a rule book, decided to give all shortlisted architects flats and a single A4 brief which invited us to 'spend as much time on the site, live and breathe it, wholeheartedly commit – can you do this?' This was a stroke of genius. We wandered the derelict flats still containing the traces of former residents and developed our ideas in that fortnight. We evolved a design that was respectful of the historic fabric keeping as much as possible but also alluded to the former residents lives and what they had done to make their flat a home. We looked at Phase 1 by Hawkins\Brown and Egret West and were inspired by their approach to the interiors and the display windows on the streets. Our final presentation was sprayed on the walls of our flat, it was certainly the most fun we've ever had competing.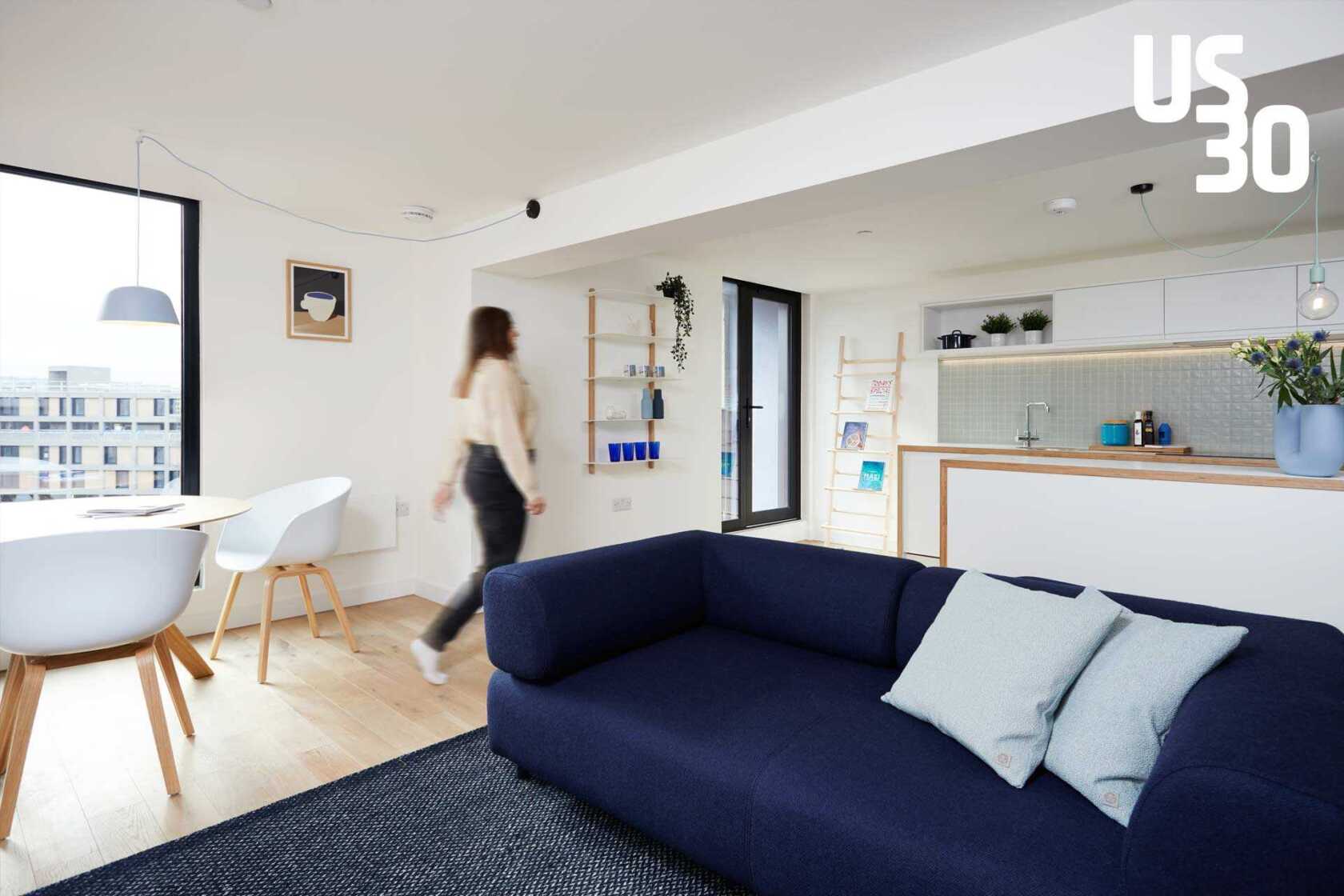 The construction phase did require a wholehearted commitment. We started on site in February 2020. Built during the pandemic there were weekly issues to resolve. From materials stuck in the Suez Canal to teams of subcontractors catching Covid. Despite these challenges I am immensely proud of what has been achieved. And very excited to be involved with Phase 4.
It's been incredibly gratifying to meet new residents at a conference organised by Concrete Communities, and learn how much they love living there.
I know of no other developer who would take on such a complex project, stick with it through thick and thin and make it the success it is today. All credit to Urban Splash in changing the negative perceptions of Park Hill and making it a living, breathing part of Sheffield once again. I feel very privileged to have been involved.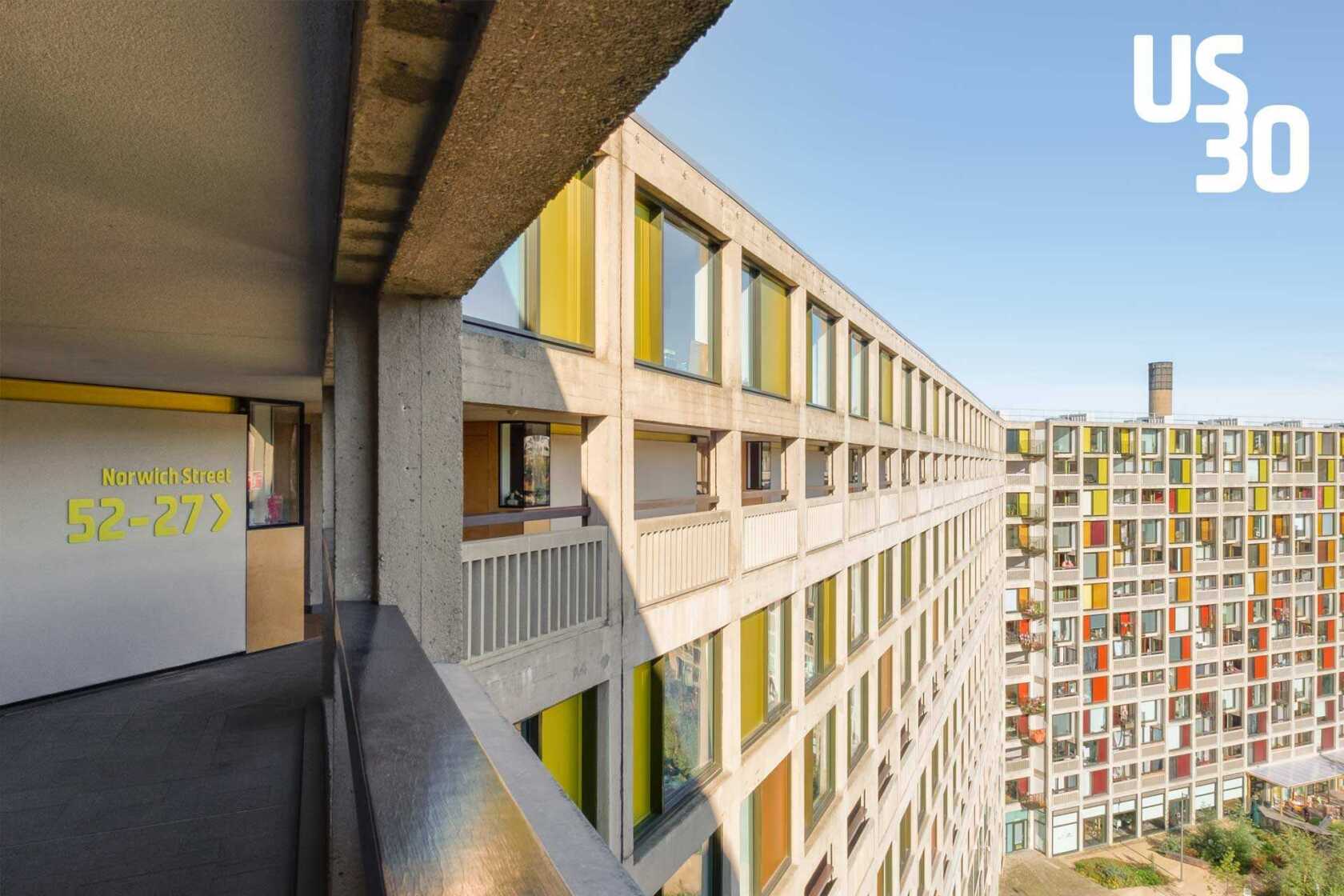 A decade ago, Roger Hawkins of Hawkins\Brown joined us on the design and creation of the first phase at Park Hill, creating 260 homes of mixed-tenure.
I was fortunate enough to live in Sheffield back in the 1980s. I was a student then, coincidentally living on Duke Street right opposite Park Hill. The building fascinated me, and I knew it was an important part of Sheffield's history – so much so I was part of the campaign to save the building – something that helped it secure its Grade II Listed status.
Fast forward to the early 2000s and Sheffield City Council set up a developer-led design competition. I knew we had to be a part of it so I approached Nick Johnson – who was at the time deputy CEO at Urban Splash – to see if we could work on something collaboratively.
Nick had also been a student in Sheffield and I knew he had a similar affection for the place.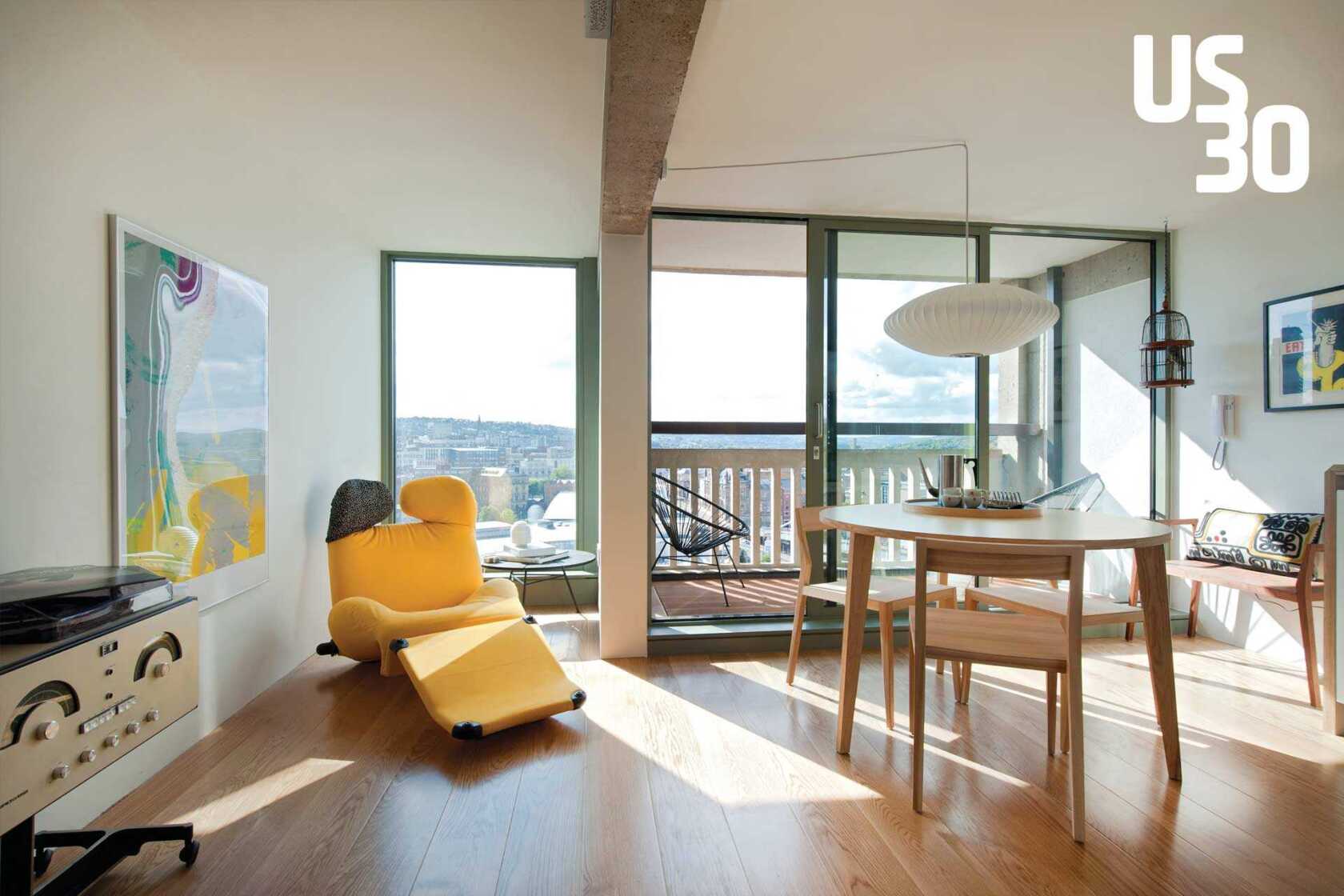 We enlisted the support of Tom Bloxham who was on board. Though he did note Park Hill was only 30 minutes from Manchester – something he thankfully didn't use in the marketing! Nick camped out in our office and we prepared a joint submission with some wonderful sketches from my colleagues David Bickle and Katie Tonkinson. It became clear as the design proposals developed that Park Hill needed more than a building proposal and Studio Egret West were added to the team to consider master planning and landscape. This went on to become a fantastic 50/50 collaboration.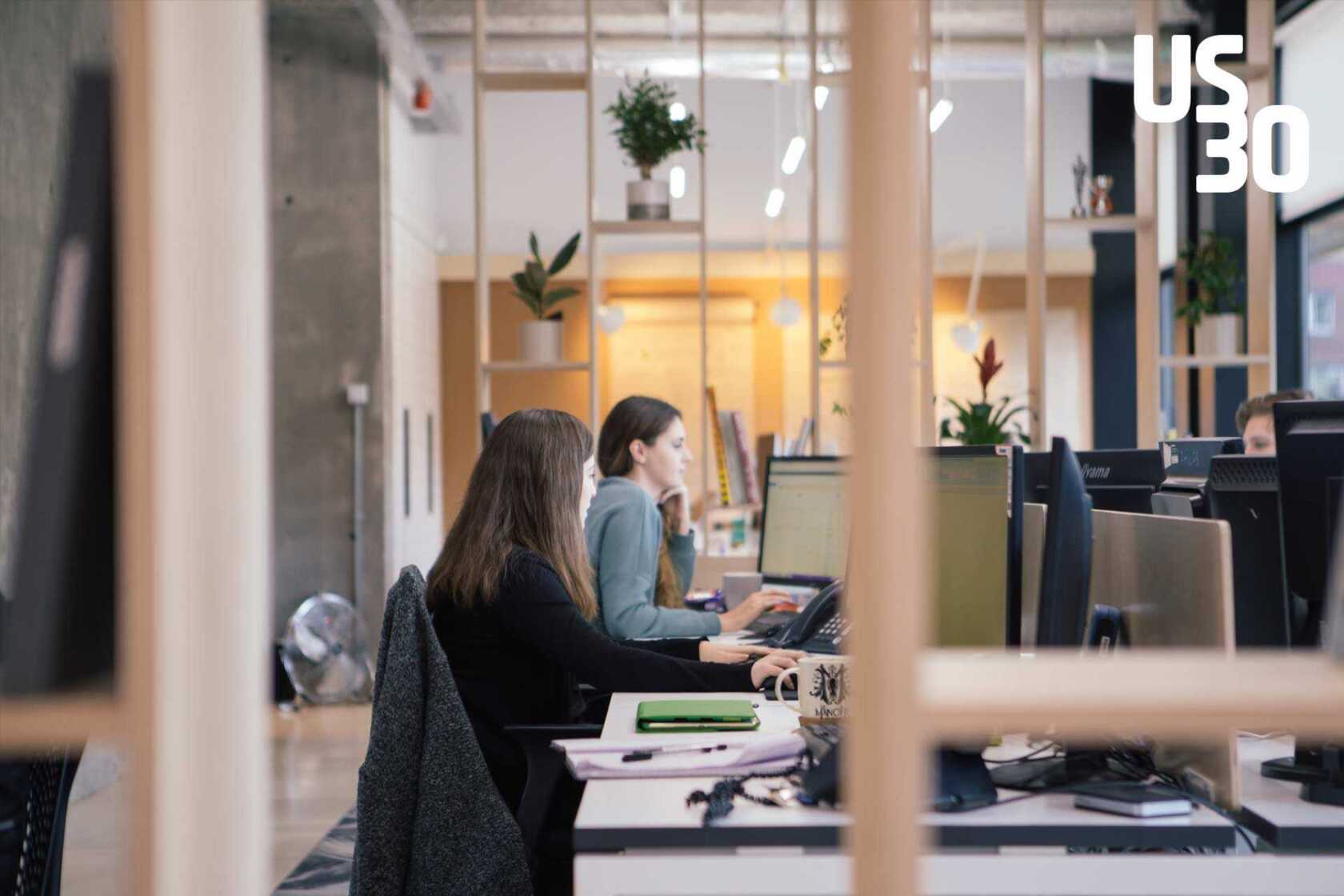 The proposals fully engaged with the residents and local community to change attitudes about the potential future for Park Hill, not just it's physical repair. Tom Bloxham described his Squint Test; from a distance (or through squinted eyes) it was the same iconic brutalist building, but up close you could see love and care would go into its transformation. The choice of vibrant colours, wooden handrails along the streets, corner windows into each flat, bespoke bathrooms and kitchens were always designed in the context of bringing love back to Park Hill.
Today our work at Park Hill – the biggest single section of the building – is complete, with 260 homes filled with a new generation of occupiers, and a first floor filled with businesses. It was a remarkable feat to bring it back into use and draw people in Sheffield back here.
This success can be attributed to Urban Splash's vision, tenacity, and willingness to collaborate with designers like us. The company's ability to attract leading talent also helps, with colleagues that can make things like Park Hill happen.

Our journey has been filled with many highlights but being shortlisted for the Stirling Prize in 2013 stands out as the most significant moment for me. Recently, I had the opportunity to experience Richard Hawley's Olivier-award winning musical "Standing on Sky's Edge," which served as a reminder of Park Hill's place in Sheffield's history.
I'm proud that we too have played our role.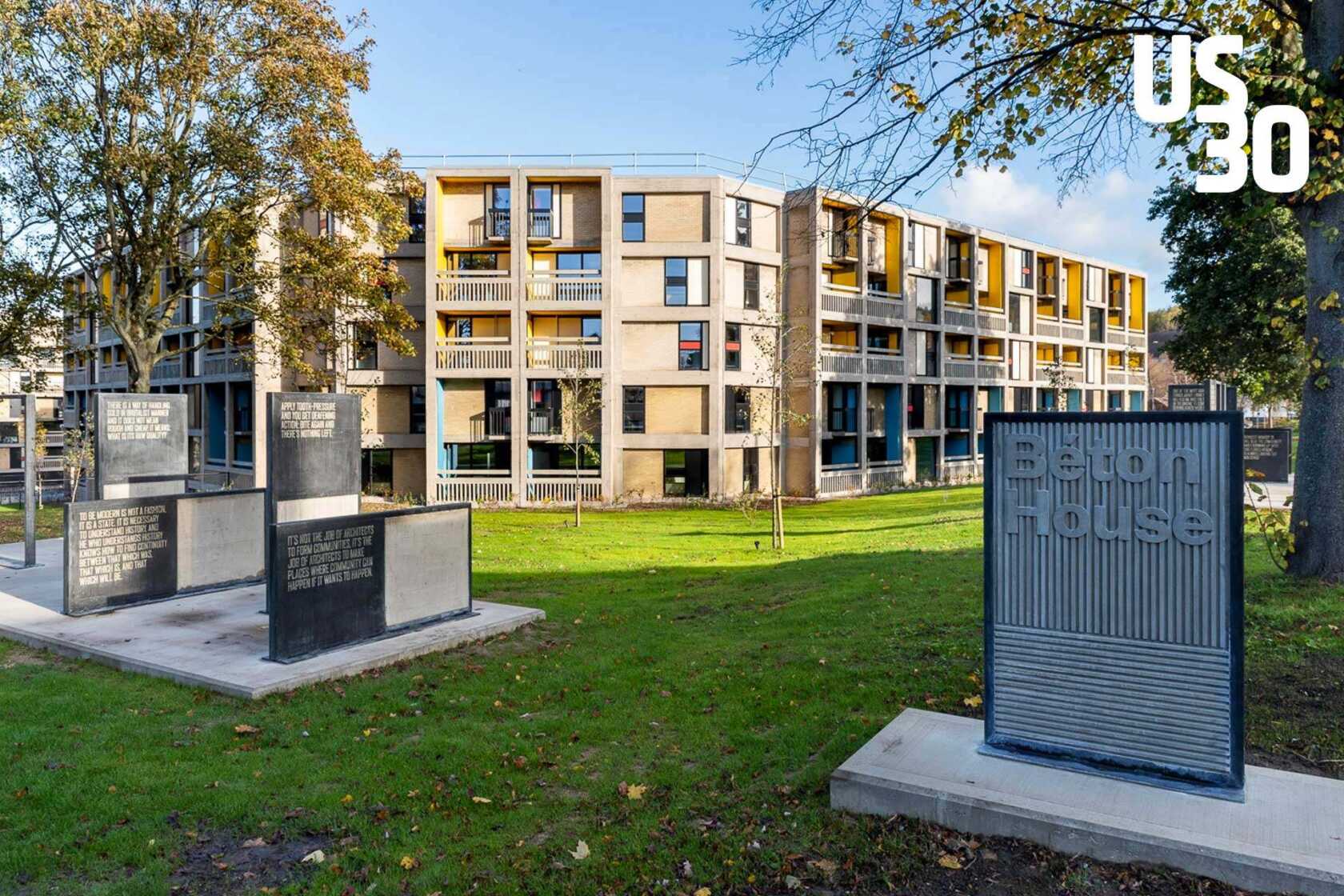 Park Hill is an iconic building complex which represents Sheffield's visionary approach to post war housing. As a local practice we wanted to play our part in its regeneration, creating Béton House – a block at Park Hill that now comprises studios and townhouse clusters for 356 students. It was a divergence from the tenure of Phase 1, but thankfully something that Urban Splash recognised a need for.
I've followed Urban Splash for many years. A former colleague and mentor had once worked for them, and he gave me a collection of their marketing brochures for some original projects. I've always admired their focus around design and heritage, as well as being one of the first property companies in the UK to really understand customer experience and brand.
I felt I understood Urban Splash well and that gave me the confidence to approach them with the student accommodation idea. They loved it but were keen to collaborate with a student accommodation developer; Tom Bloxham asked if we could introduce potential partners and I brought David Campbell at Alumno into the conversation.
We all met a few weeks later and the rest, as they say, is history.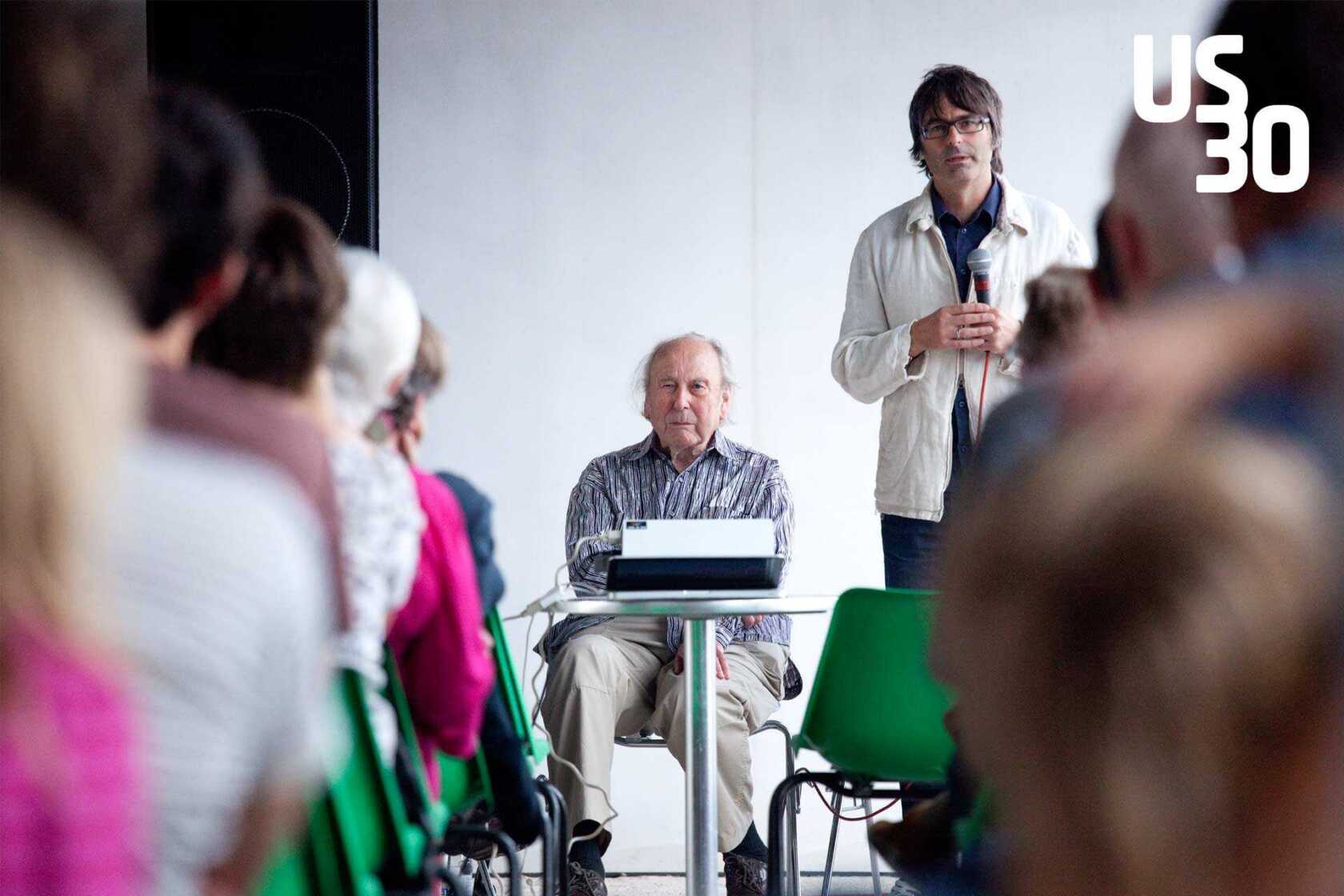 We had a clear design concept very early to create a unique three-storey student house typology which worked extremely well within the structure. Applying this to the south block felt natural as the configuration of this block has a quadrangle with a central external amenity space.
We drew design influence from Ivor Smith and Jack Lynn – the original architects of Park Hill. Immersing ourselves in the abandoned state of the building, we gained firsthand experience of its raw derelict form. Coupled with extensive research on its history, this exploration provided us with a personal connection to Park Hill. Witnessing the various design elements up close proved to be invaluable for our creative approach. We observed the north-facing streets in the sky and the personalised front doorsteps, as well as the small washing line pegs on the south-facing balconies. Each detail showcased a remarkable depth of thought and care within the original design.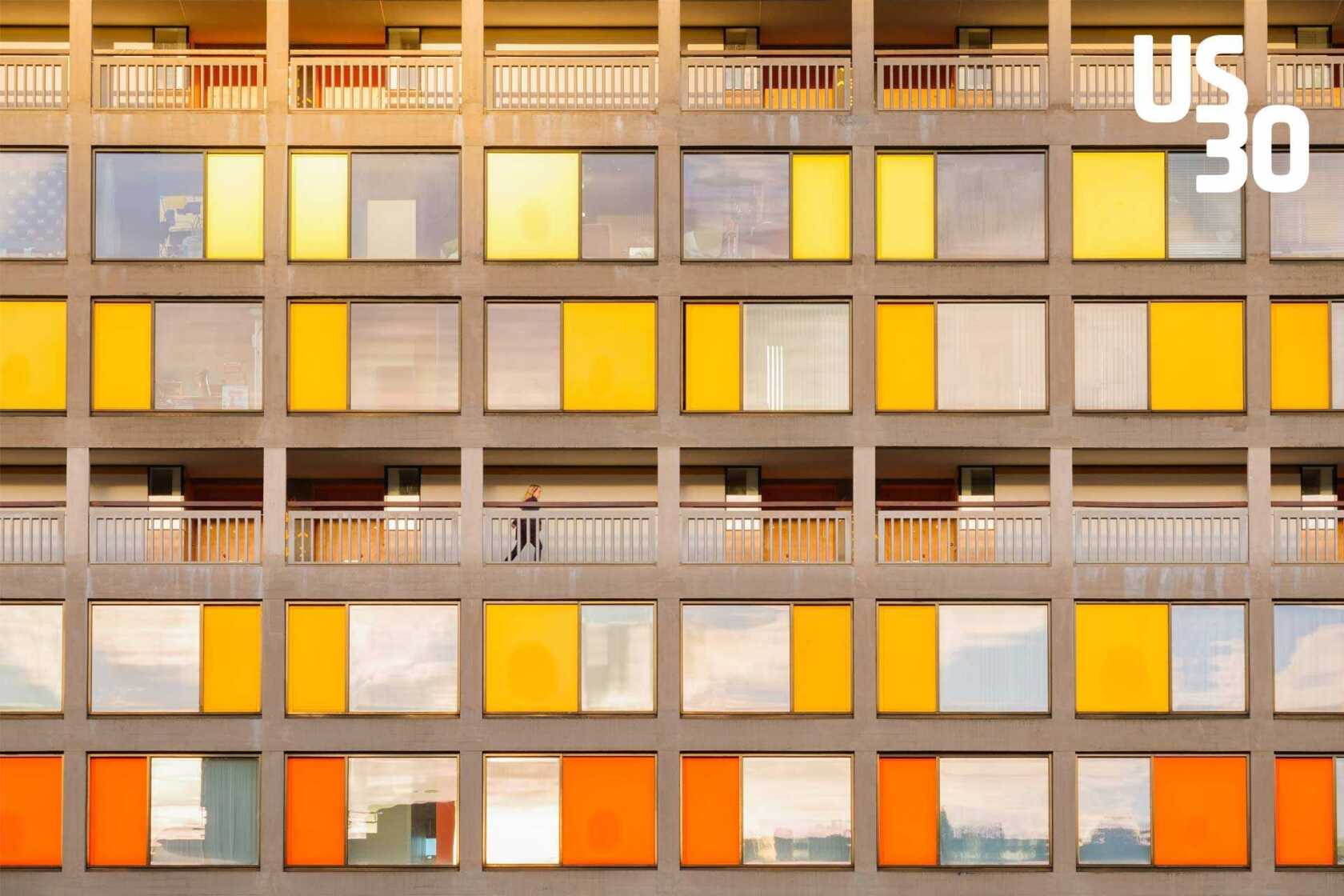 We were also keen to develop a new connection and narrative with Le Corbusier whose work had influenced and inspired the original design. What Hawkins/Brown did in Phase 1 created a bold visual change and impact; this was necessary to ensure everyone could see Park Hill was changing following so many years of neglect. Our approach was about retaining as much as possible and respecting the authenticity and originality of the fabric. I hope we've done it justice with Béton House, which is now filled with students and enriching this burgeoning new cultural quarter.
Looking to the future, I'm excited to see what the final phases bring. I hope Urban Splash continues to ask difficult questions and attempt to answer them too. They are pioneers and innovators; sometimes this works, sometimes it doesn't. But their passion for doing things differently and better remains consistent.
Want to be kept in the loop about all things Urban Splash as we celebrate 30 years in business? Then sign up for Newsplash!
Our monthly news round-up with the latest and freshest news on property development, place-making, housing, architecture, events and careers sent straight to your inbox.
Looking for something else?