Blog by Hannah Robinson
Setting sale at Port Loop
Have you seen our barge in Birmingham yet? This neon green boat is our floating sales suite for Port Loop – the development we're creating with our partners Places for People, the Canal and River Trust and Birmingham City Council.
It's a marketing facility with a difference and the latest in some bold sales suite decisions we've made (Mancunians wont ever forget the space-like Pod we sold from in Castlefield in the early 2000s nor the army-issue mess tents we used to accommodate customers queuing for three nights to buy our upside-down houses at Chimney Pot Park in Salford.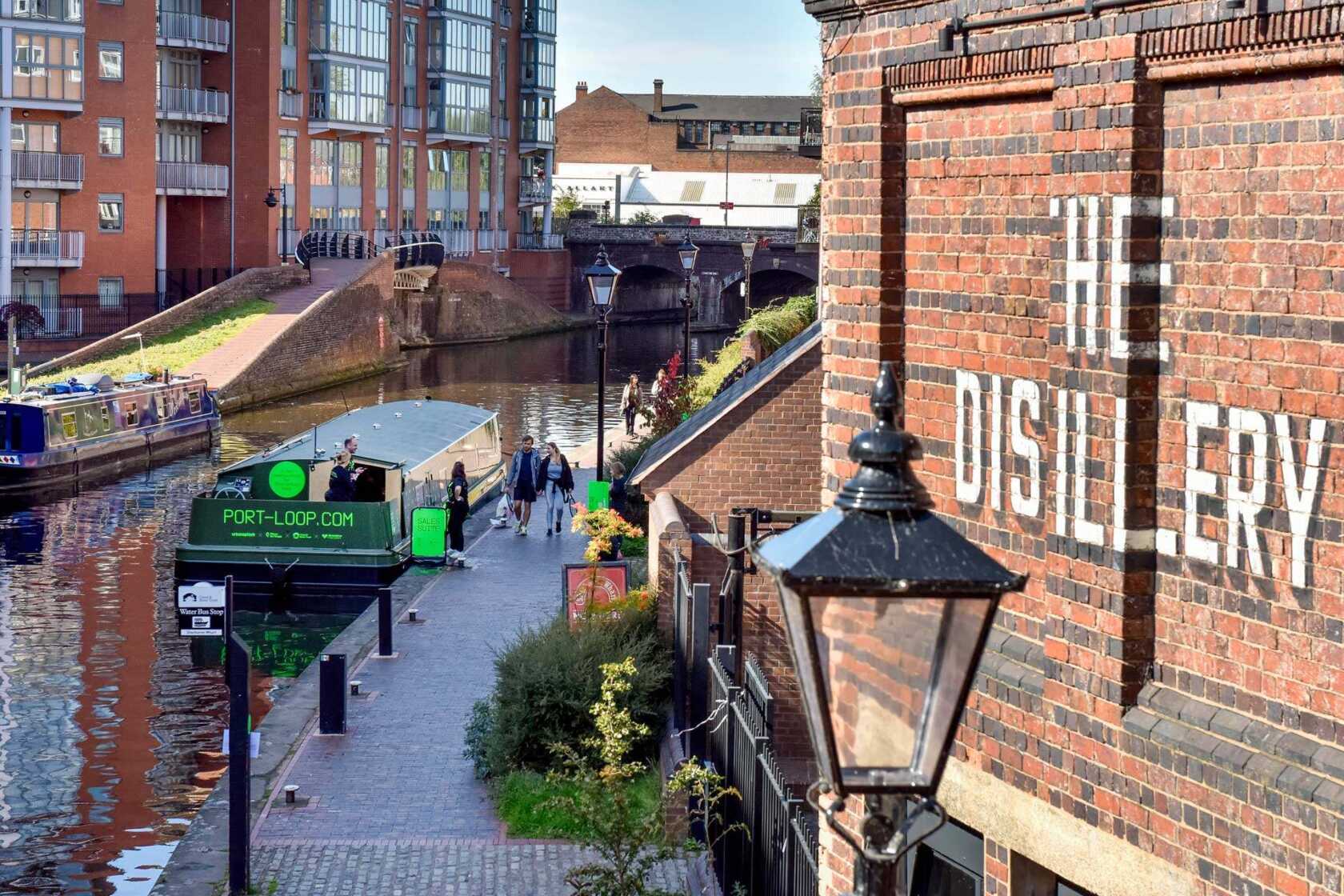 Right now, me and the team are based on the barge to sell the remaining homes in our first phase; these modular Town Houses are designed by customers, with the layout and composition of each home determined by each individual buyer.
We've got a few remaining on sale, with prices starting from £285,000 for a 1000 sq ft home complete with parking and a garden, and we can tell you more if you come over for a visit.
Want to be kept in the loop about all things Urban Splash? Then signup for Newsplash!
Our monthly news round-up with the latest and freshest news on property development, place-making, housing, architecture, events and careers sent straight to your inbox.
Looking for something else?