Guest blog by Ian Killick - shedkm
Reimagining the traditional terraced home
We're very proud of what we have achieved with Town House and it's great to see they are being located in forward-thinking new neighbourhoods with a genuine sense of community and place.
We're also really excited to see our creation flying south for the first time to Inholm in Cambridgeshire later this year - proof that the design is popular and works anywhere, whether you are in the busy urban city of Manchester or an emerging new community in Cambridgeshire.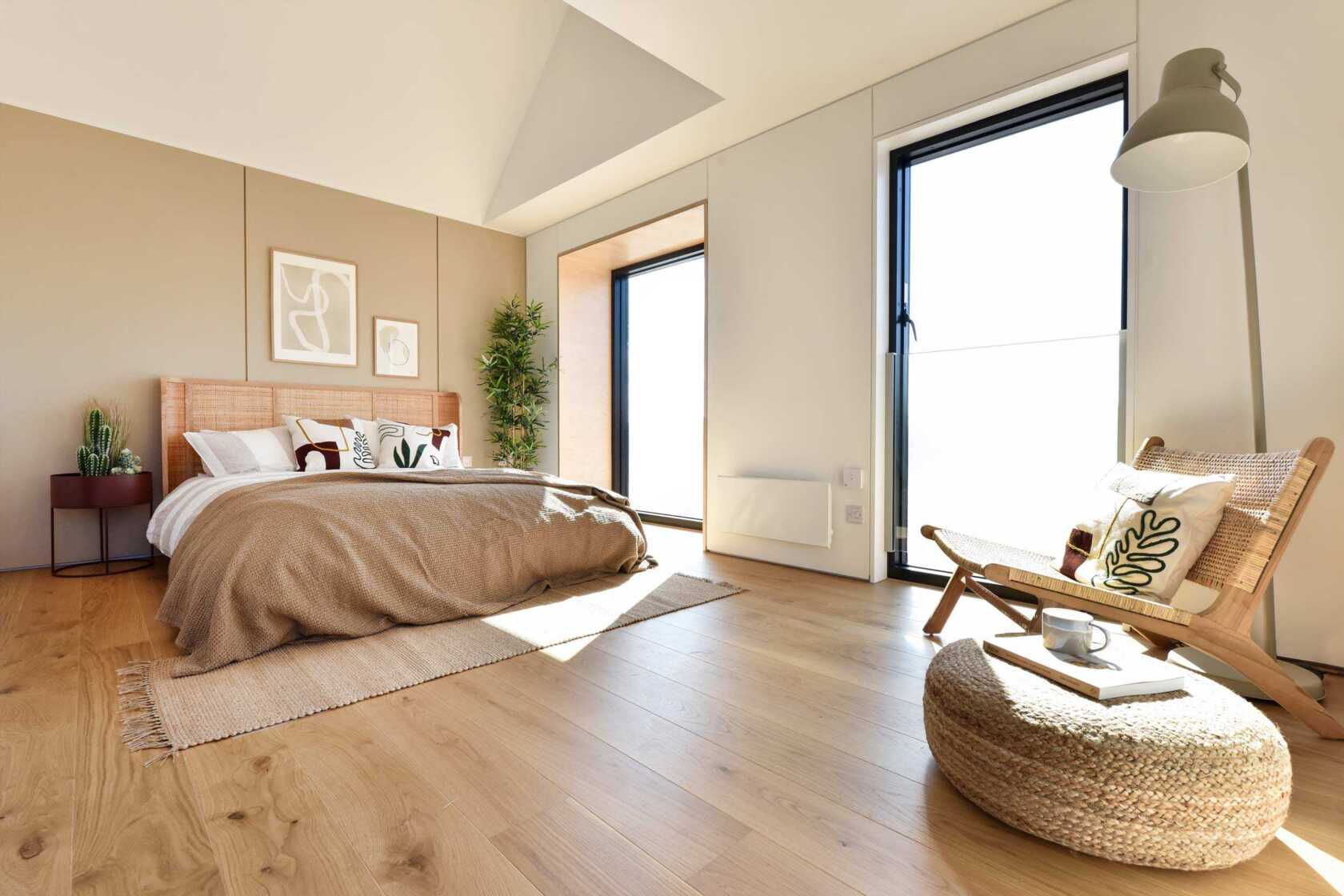 We've been working with House by Urban Splash for many years developing our ideas around factory built homes. Our idea for Town House came about through our fascination with the much loved Victorian terraced house; its simplicity and quiet sophistication is so versatile, an aspect that we fully exploited in transforming more than 300 Victorian two-up two-downs at Chimney Pot Park in Salford a RIBA award-winning partnership with Urban Splash in 2008.
We firmly believe that the great tradition of Georgian and Victorian terraced streets, that still provide homes for so many, need their modern equivalent. This saw the birth of Town House with the first one sold in New Islington, Manchester in 2017.
When we started designing it, we asked ourselves a lot of questions; How do we design new homes that suit the needs of the individual and their families? Can we give people real choice? Can we challenge the traditional housing market?
But the beauty of Town House isn't just in the choice of layout that's on offer. The House by Urban Splash philosophy 'Live Well by Design' is truly embedded in Town House which is energy efficient, has a sense of space, is filled with light with large windows and high ceilings, and has just enough of those special details that make it a really exciting place to live.
The first of our homes at Inholm in Cambridgeshire will be Town House and will form part of the new 'urban village' being created later this year. Find out more and register your interest today.
Want to be kept in the loop about all things Urban Splash? Then signup for Newsplash!
Our monthly news round-up with the latest and freshest news on property development, place-making, housing, architecture, events and careers sent straight to your inbox.
Looking for something else?