Guest blog by Glenn Howells
Port Loop has an amazing ambition – we're delighted to be part of it
Birmingham based Glenn Howells Architects founded thier practice in 1990; since then Glenn and his team has been pretty instrumental in shaping the aesthetic of the city – thanks in part to their role in advising on Birmingham's Big City Plan. The Digbeth-based studio has helped put Birmingham on the map, having a hand in some of the most successful buildings and places; Rotunda, Paradise, Brindleyplace, the Jewellery Quarter and the Custard Factory – not to mention designing a whole host of projects around the country.
Glenn and his team are helping us deliver Port Loop; they've helped shape our site masterplan and now of course, they've designed our newest homes – the Brick House. Here, he tells us more.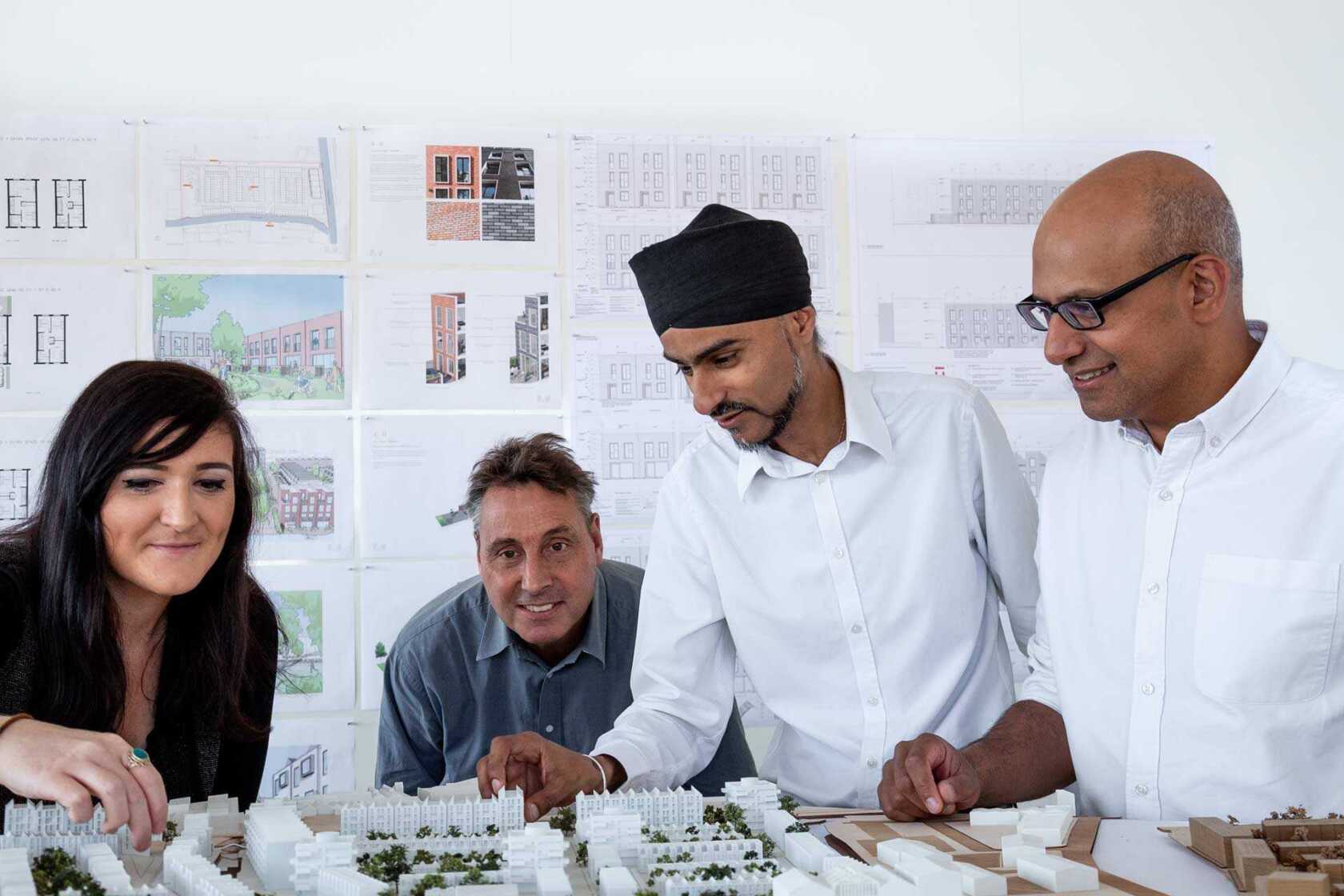 Birmingham's changed so much in recent years, but there's still so much scope to create new places – especially an area like Port Loop. There's no site quite like this in the city, it has an amazing ambition which we are delighted to be part of. We've been involved for a number of years, helping JV partners Urban Splash and Places for People shape their vision for the transformation of the industrial site – somewhere disused and unloved until now.
Our concept is to create an island neighborhood with acres of green space and an almost suburban feel – yet closely wedded to the city centre, it's pretty special.
The aesthetic's different too; the developers have embraced the idea of retaining and restoring some of the original industrial buildings, repurposing them as community spaces.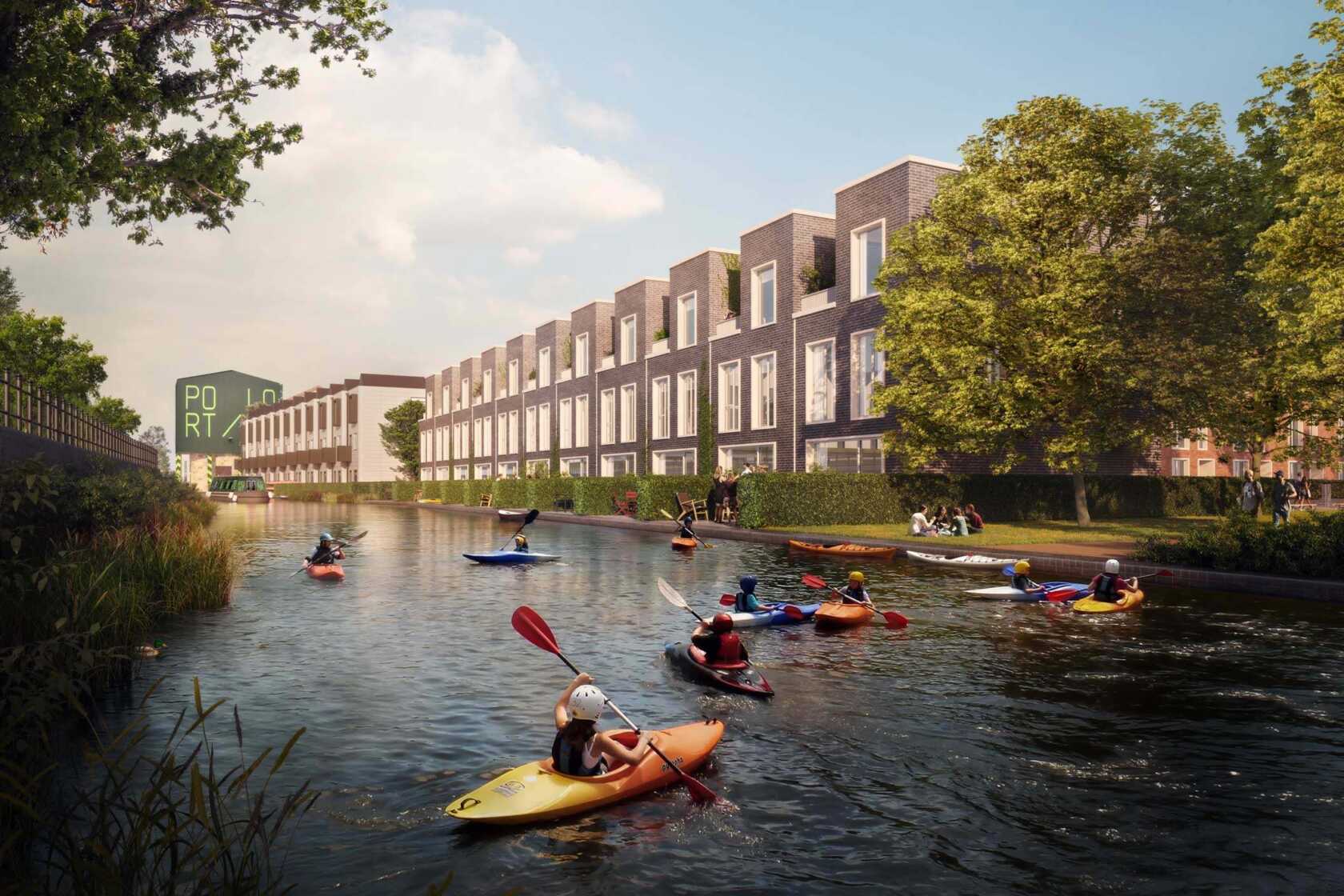 Alongside that of course there's the juxtaposition of new architecture, from the existing modular homes on site through to the homes we're designing in the current phase – our Brick Houses.
We're creating 37 of these 'mews' homes in our first phase, for which we've drawn on two main sources of inspiration. Firstly, the heritage of the local area has been noted by our use of brick, a distinct visual nod to the architecture around this part of Birmingham – brick is also a stark yet complementary juxtaposition compared to the timber modular homes on the adjacent plot.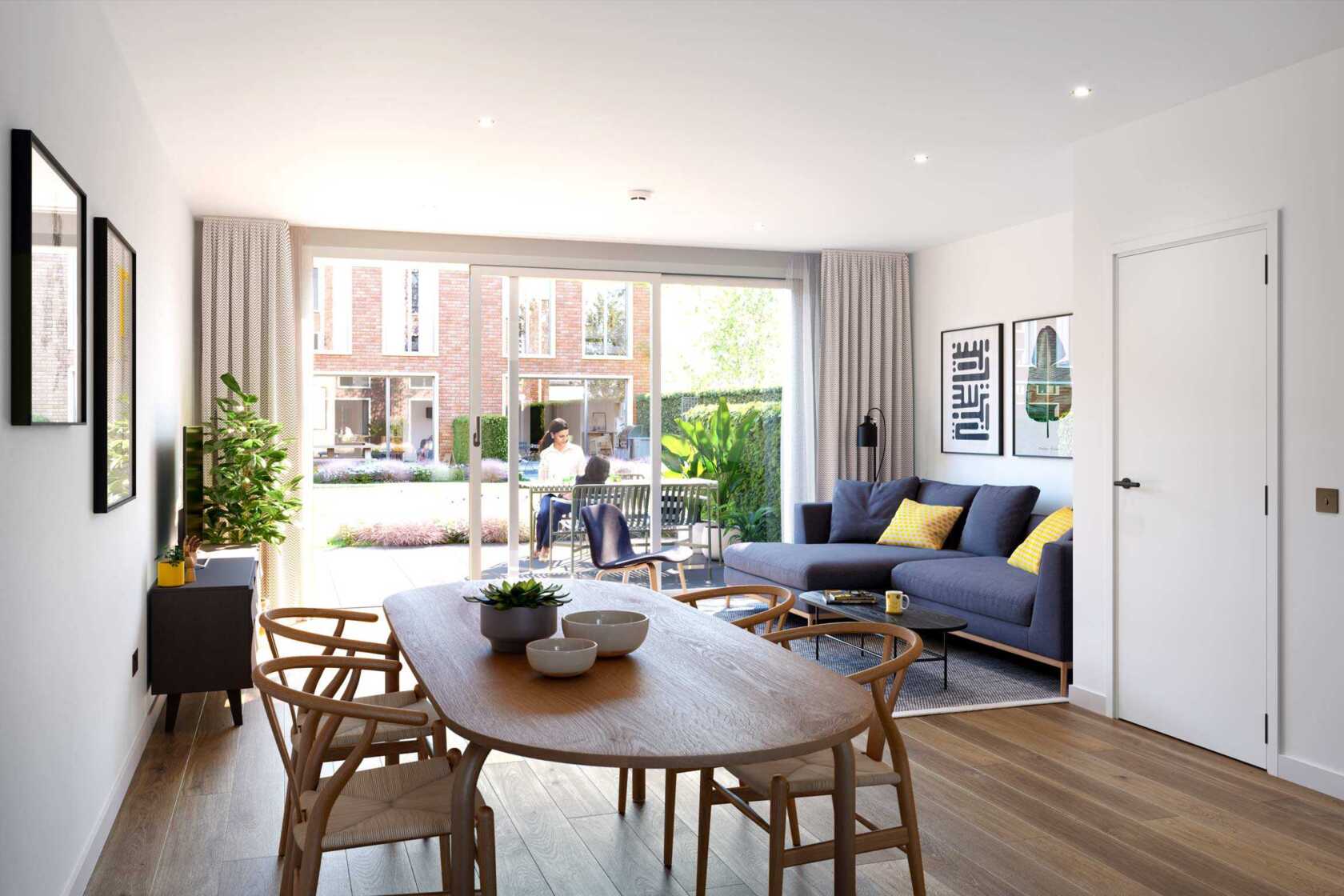 Secondly, we've drawn inspiration from Georgian terraced housing; it's a typology which has long captivated our attentions thanks to its flexibility and clarity of design. We're reimagining the terrace into a style that fits in perfectly at Port Loop – contemporary and light, with different scales and range.
The homes are also surrounded by green space and we've created a residents' garden for Brick House buyers; this space is based on similar landscaping in Denmark and complements the other green space around Port Loop – including the recently launched park.
The homes will launch for sale on 21 September, we can't wait to see them come to fruition and become real homes for people in Birmingham.
Want to be kept in the loop about all things Urban Splash? Then signup for Newsplash!
Our monthly news round-up with the latest and freshest news on property development, place-making, housing, architecture, events and careers sent straight to your inbox.
Looking for something else?