Blog by Toby Brown
Mansion House apartments get a traditional topping out
Recently we reignited the ancient tradition of 'topping out' and held a traditional tree topping out ceremony on the top of the Mansion House apartments at New Islington in celebration of the completion of the main structure. The ceremony encompassed the age-old tradition of placing a tree on the building and toasting the success with a beer – a nod towards the Netherlands and Flanders builders of old who received beer from the building's owner upon completion.
These awesome new homes are being created using super-sustainable cross-laminated timber – with every panel stamped with its own special passport number. They bring a whole new aesthetic to Manchester and, as with all our House by Urban Splash homes, they've been created offsite using panels created in a factory in Bilbao.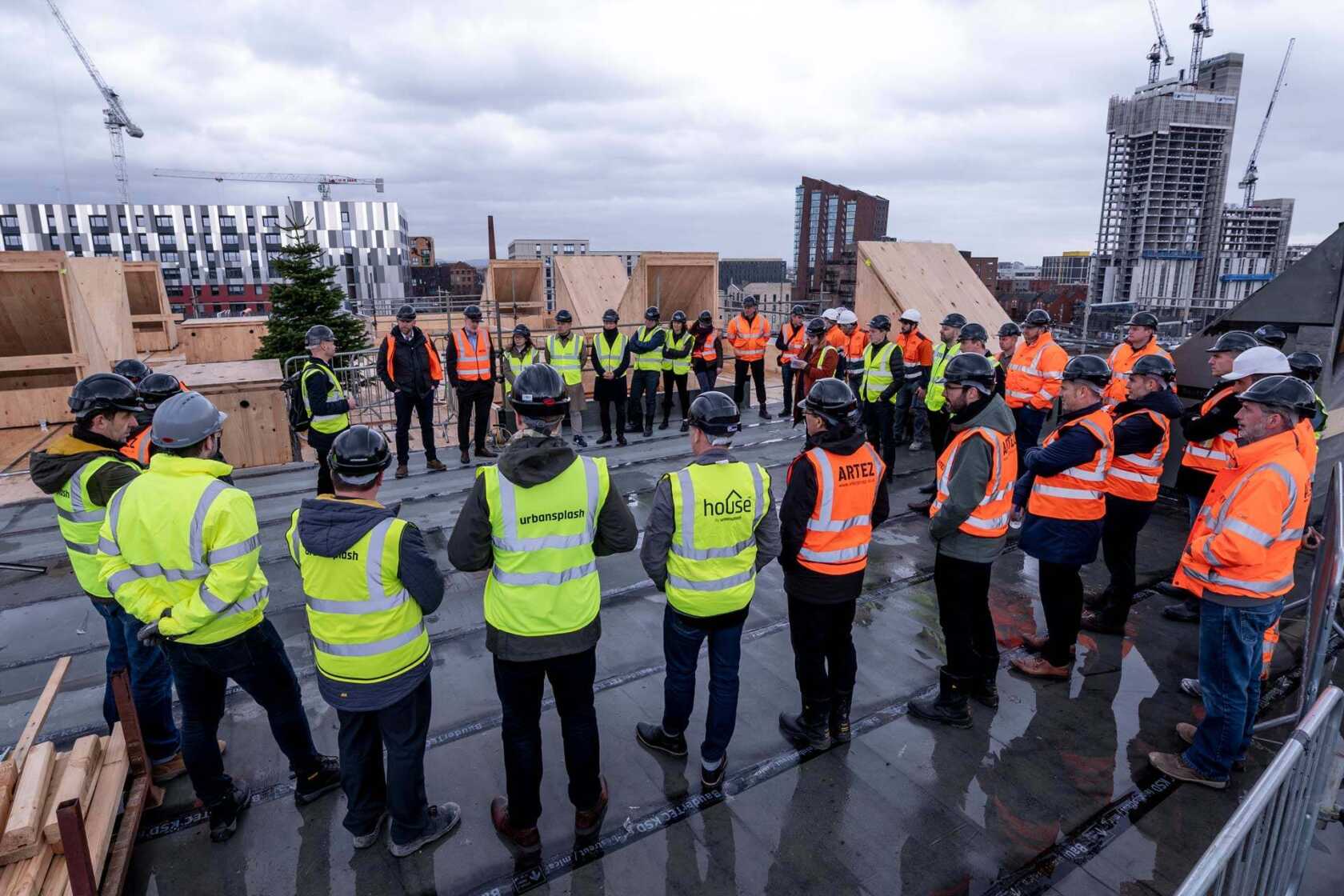 Our construction team at Artez have been assembling the materials to create the first Mansion House structures overlooking the water at New Islington – and as you can see they're looking great!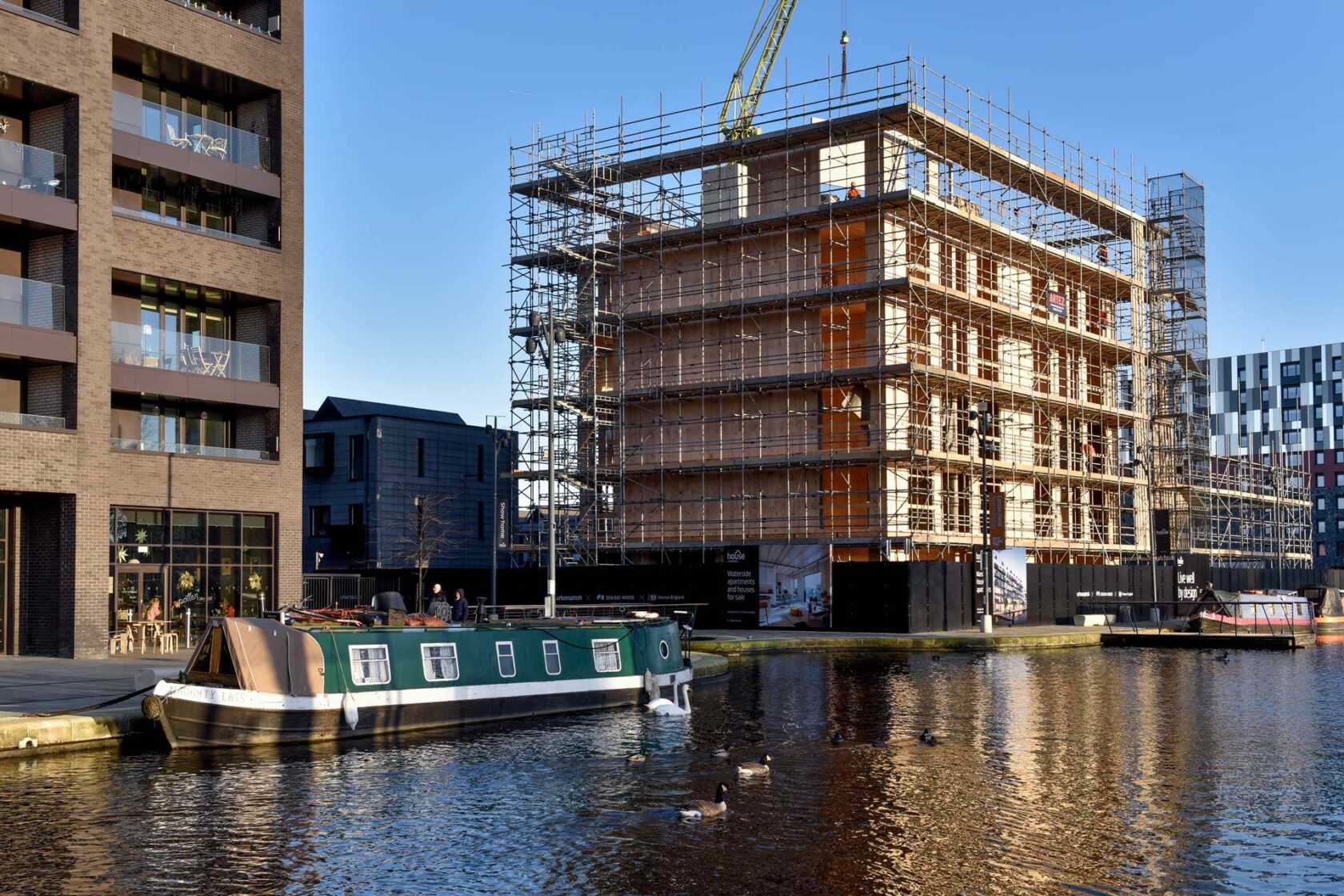 The homes will be ready in Spring 2021, each of them offering dual-aspect views over New Islington's Marina and park; they're set in the centre of the neighbourhood (somewhere I Love MCR recently called 'the best place to live') meaning that the OFSTED Outstanding New Islington Free School, award winning Pollen Bakery, Ancoats and Metrolink are all just a short walk away. And they're now pet friendly too.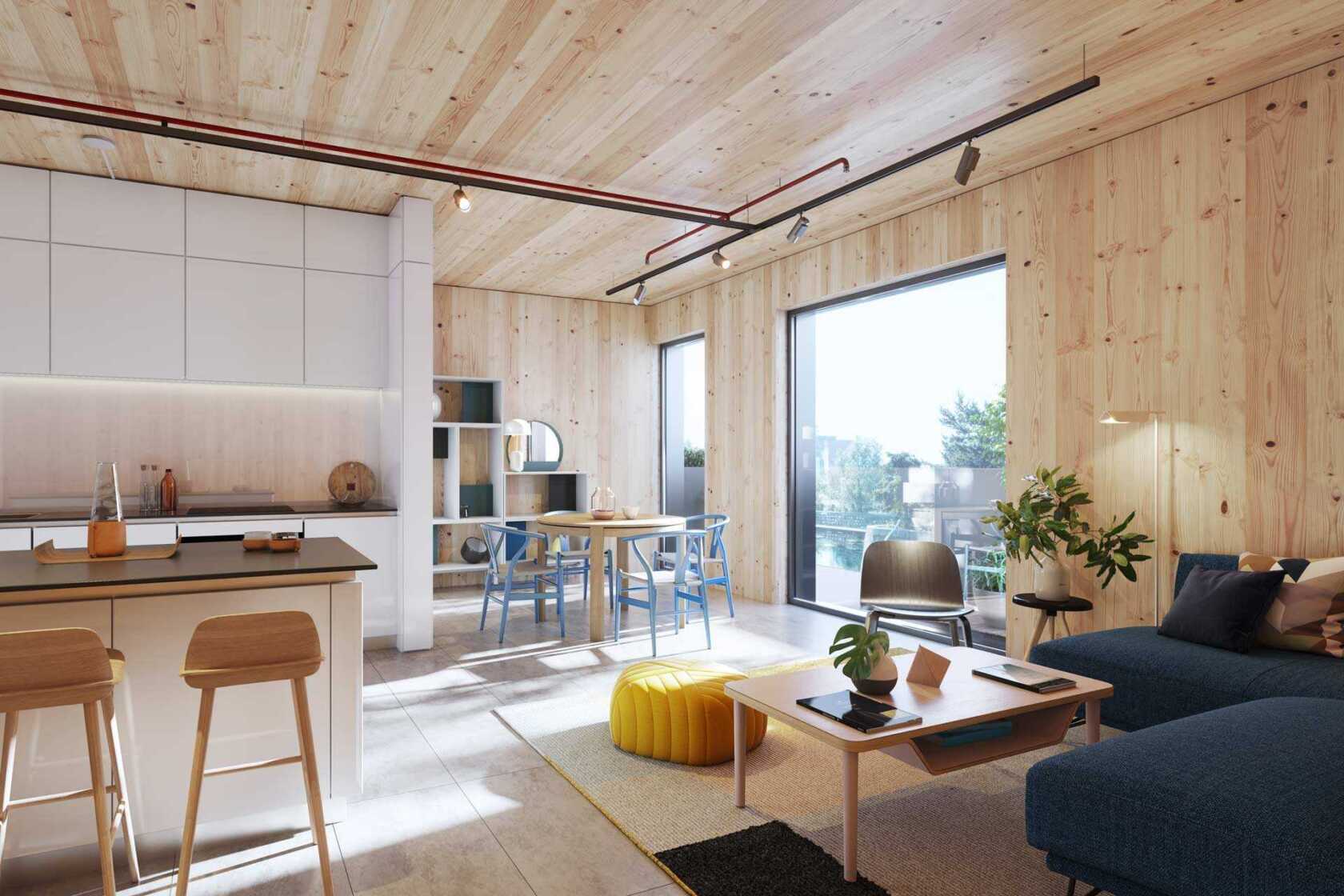 Fancy living in one? Join the many people who have already purchased their Mansion House apartments. We have a selection of one and two beds still available. To book your virtual desktop viewing email house@urbansplash.co.uk.
Want to be kept in the loop about all things Urban Splash? Then signup for Newsplash!
Our monthly news round-up with the latest and freshest news on property development, place-making, housing, architecture, events and careers sent straight to your inbox.
Looking for something else?