Guest blog by Ian Killick
Designing Mansion House - and making great places to live
Next month, we'll launch our Mansion House apartments for sale in at New Islington in Manchester - the latest homes in our House by Urban Splash modular portfolio. Here, architect Ian Killick of shedkm, explains more about the design principles of Mansion House - and how we've created low-rise beautiful buildings, a unique, internal timber aesthetic and ensured each home has dual-aspect views.
"Our starting point for Mansion House was to challenge and rethink the trend towards larger, monolithic and increasingly impersonal apartment blocks and towers springing up in our towns and cities," says Ian who also helped us design our Town House homes - which have been created in Manchester, Salford, North Shields and Birmingham.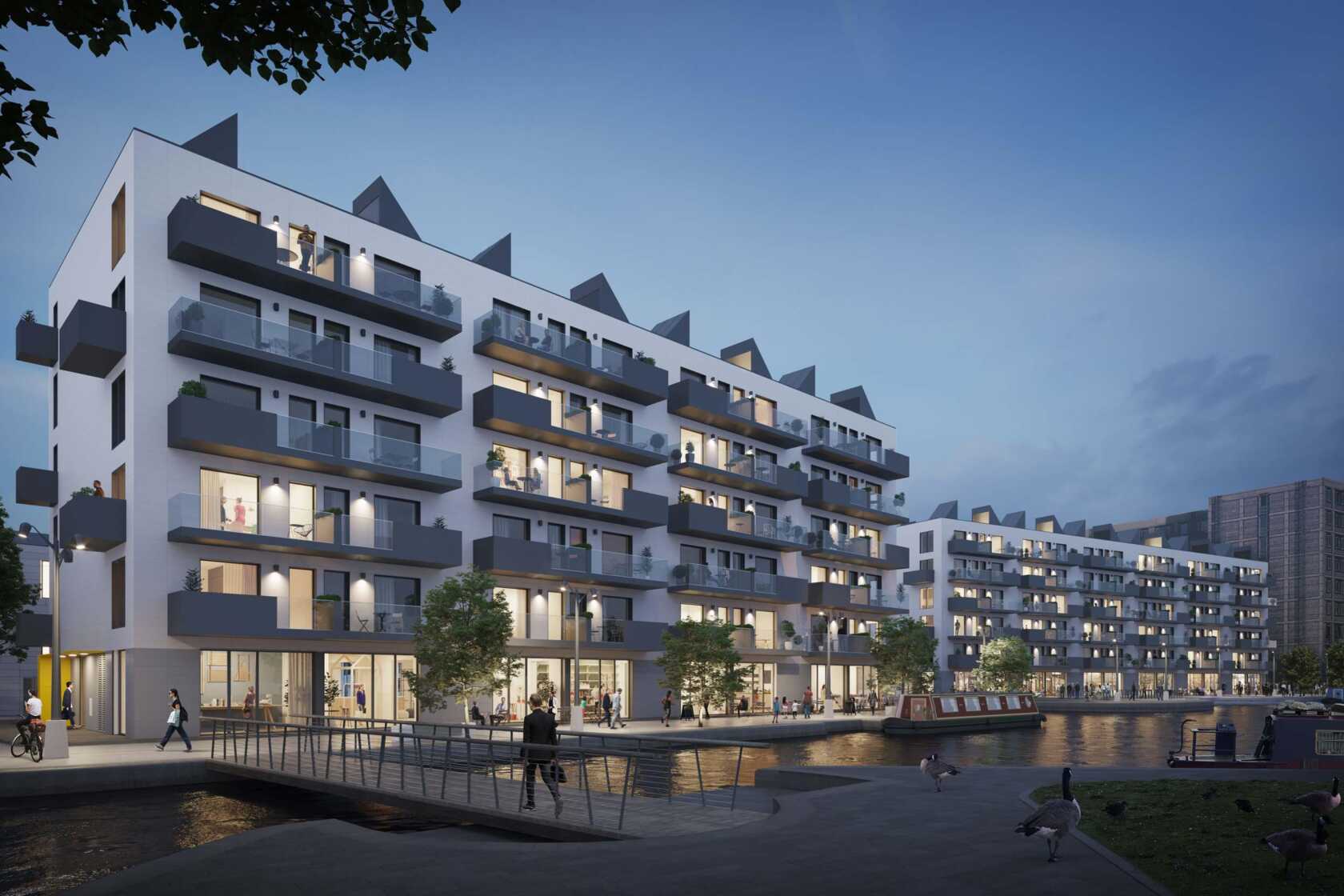 Ian and his team were determined to create something which evoked neighbourly living: "With Mansion House, we have focussed on what makes a great place to live. There's more to great design than floor finishes and bathroom fittings. Knowing who your neighbours are, and the short but important journey from street to apartment door - these things make a difference too.
"The Mansion House idea is about smaller groups of apartments, say six, eight or ten, sharing an entrance, stair and lift. This arrangement encourages a stronger sense of ownership and counters the anonymity of high density living. So Mansion House is really about community."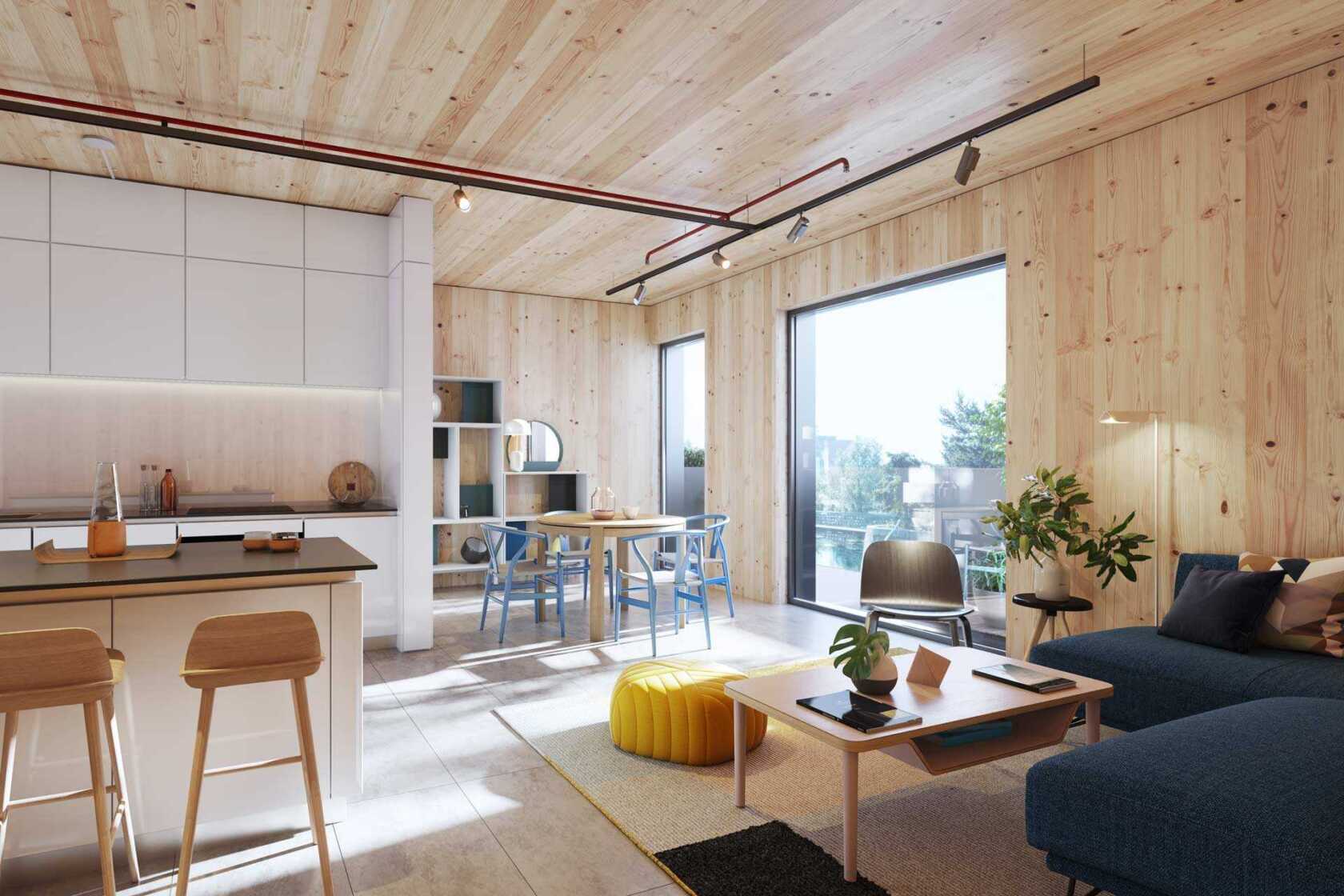 Maintaining the theme of Town House - where buyers can determine the layouts of their homes, Mansion House also has aspects of customer choice. Ian continues "There are options on things like layouts, kitchens and bathrooms and all the careful attention to detail of its sister product Town House is evident, things like generous space standards, large windows, high ceilings and flexible design.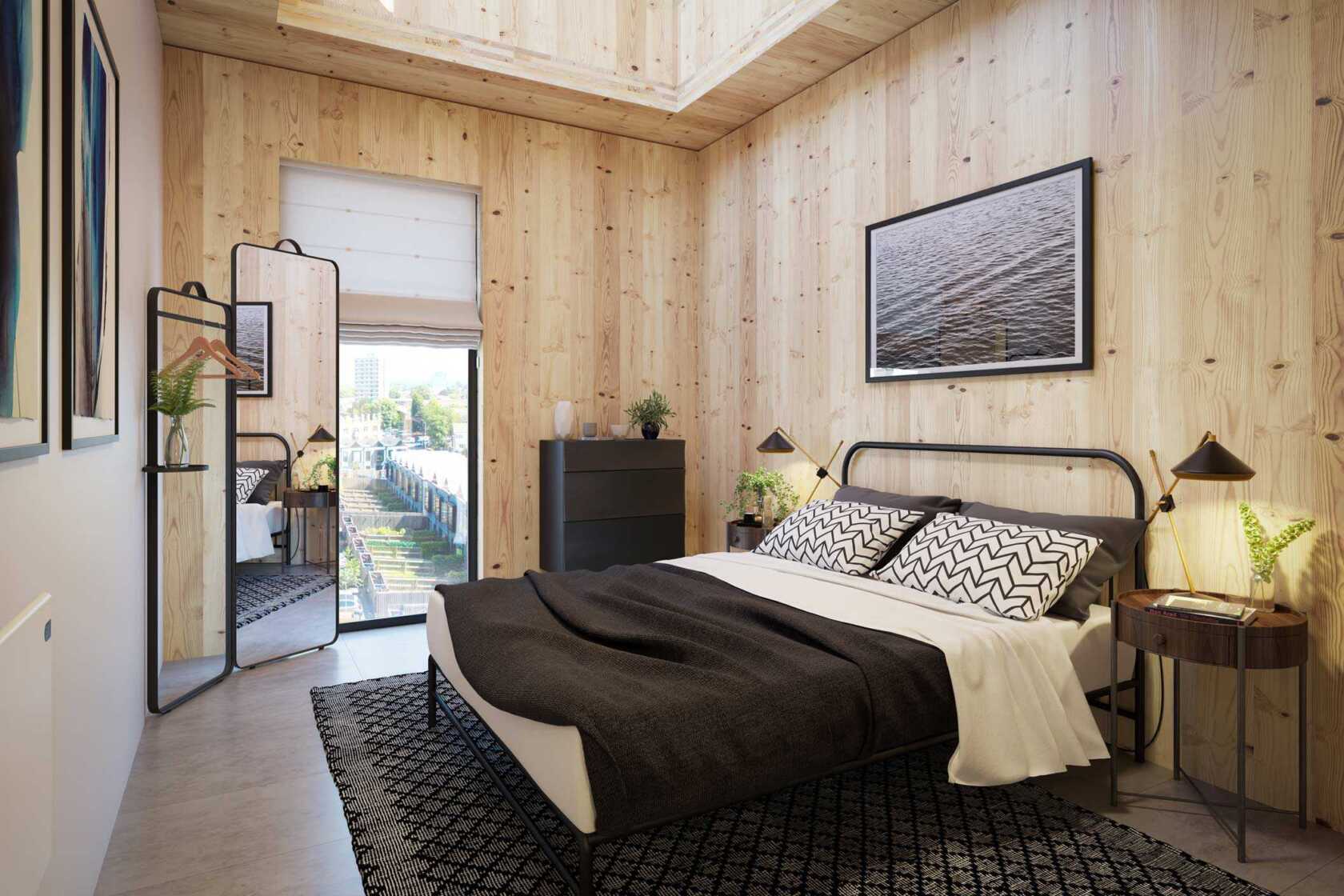 "Every apartment is dual aspect, and all have outside space.We believe in simplicity and the honest use of materials; Mansion House will be built from highly sustainable factory-cut panels of cross laminated radiata pine, which will form the walls and ceilings in the apartments, bringing the warmth of timber to the interiors. It's a great product and we can't wait to hear what customers think."
Want to be kept in the loop about all things Urban Splash? Then signup for Newsplash!
Our monthly news round-up with the latest and freshest news on property development, place-making, housing, architecture, events and careers sent straight to your inbox.
Looking for something else?