Blog by Alice Irving
We teamed up with Social Supermarket to create a moving-in gift box with a difference
Redemption Roasters, Ocean Saver, Ecover and St Eval Candles are just a few of the 'products with purpose' nestled inside.
Moving day, though exciting, can be exhausting. So, to help our new homeowners settle in smoothly, we partnered up with the 'products with purpose' online shopping platform, Social Supermarket, to create the ultimate moving-in gift box with a difference.
The box includes all your new home essentials from tea and coffee to toilet roll. But it also comes with the added bonus that when you help yourself to an item, you help the rest of the world too.
Joining us on our mission to leave our planet more beautiful than how it was left to us, are The Social Supermarket's founders, Jamie Palmer, Alex Owen, and Matt Dabell.
The entrepreneurial trio believe that every business can be a force of good and so work exclusively with brands whose products have a positive impact on the world.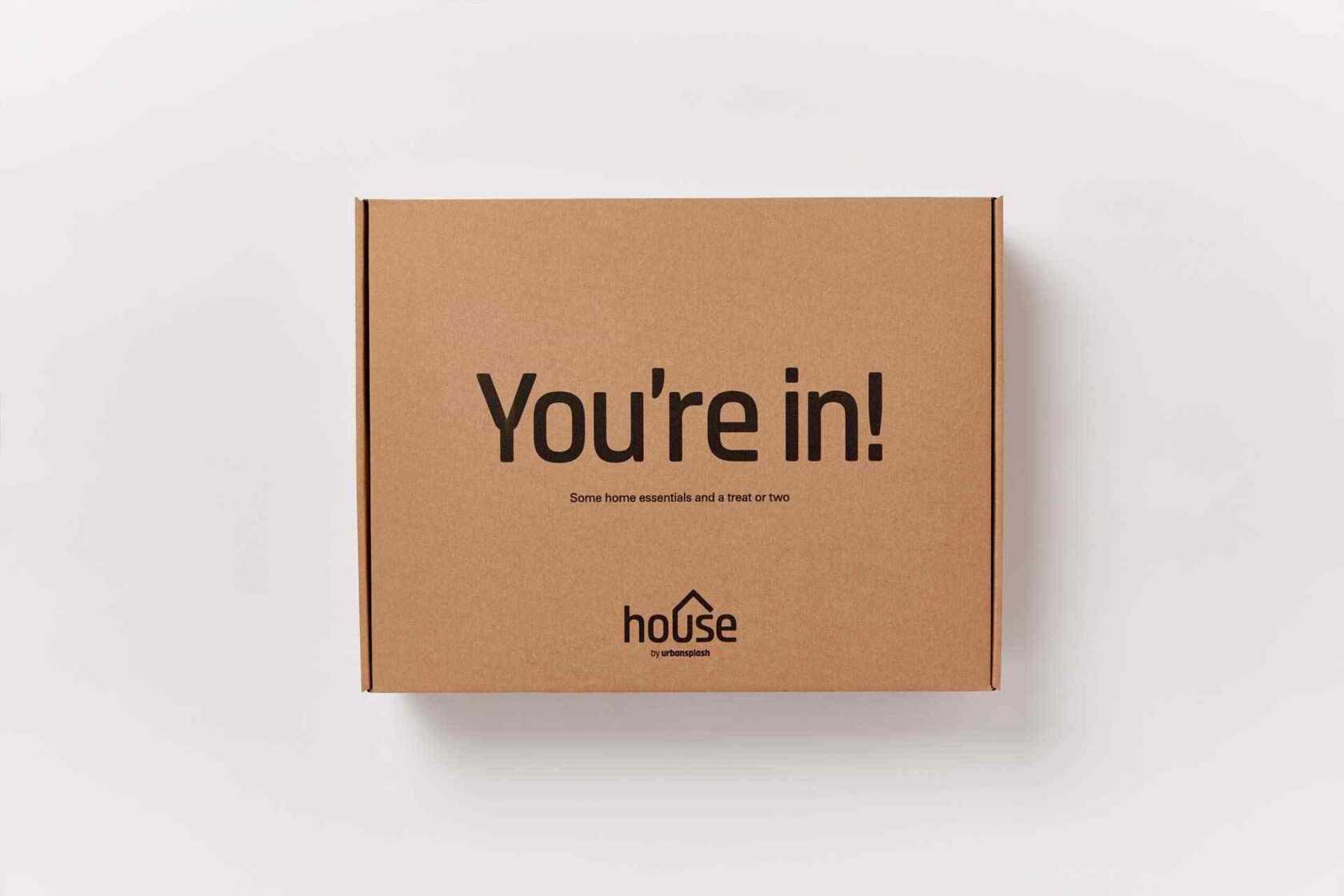 Inside the box, as well as a whole range of House branded items, The Social Supermarket's contribution includes two Panda Packaging coconut washing up brushes, Ecover washing up liquid, White & Green premium bamboo toilet roll, Sea Change Prosecco (or non-alcoholic cordial), Dook hand soap, Ocelot sea salt flavoured 70% dark chocolate chocolate, St. Eval Candles olive hand-finished dinner candles, NEMI Teas English breakfast teabags, Redemption Roasters Aylesbury Blend coffee, Symphony Environmental degradable swing bin liners and an Ocean Saver antibacterial cleaning product and spray bottle for life.
We spent the morning with Jamie as he revealed the compelling stories behind some of these specially selected products.
"Redemption Roasters are one of my favourite brands," Jamie began.
"They are the UK's first prison-based coffee roastery – so they roast all their coffee in a prison.
"The idea behind the brand is to train offenders with coffee industry skills with the aim to reduce reoffending rates in the UK.
"Only 36% of prisoners manage to get work within two years of being released.
"But if a person has the training and skills in place to support a job then that person is much less likely to reoffend. And when they do secure a job, they're 50% less likely to return to prison altogether."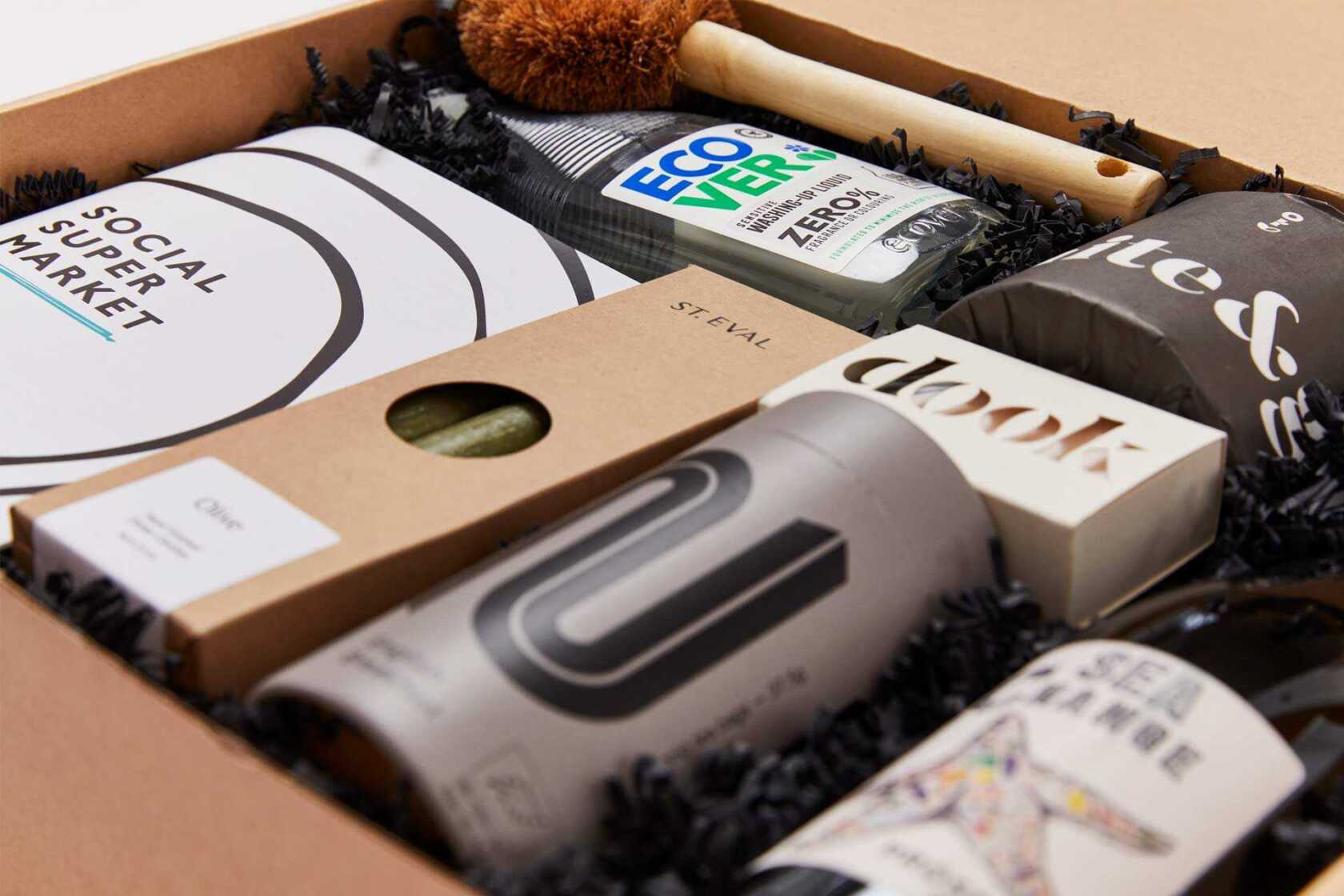 Jamie continued: "It's also uncompromisingly a very good quality coffee - it's luxury coffee and has a really beautiful packaging design.
"NEMI Teas is another great brand that help to tackle employment issues. The tea brand provide employment for refugees in the UK."
Moving from societal to environmental issues, Jamie touched on another brand our new homeowners will be able to enjoy on their moving day.
"Sea Change - it's a beautiful, award-winning Prosecco brand," he said.
"Not only do they reduce the plastic on their actual bottles and use biodegradable labels, but they also donate a portion of profits to ocean conservation charities.
"We've included a number of eco-conscious products, actually.
"Another example, for instance, would be Panda Packaging who created a coconut-based washing up brush that you can use instead of a plastic one."
The toilet roll included is produced by White & Green – a brand who work on a really special project behind the scenes.
Jamie said: "With every box of toilet roll sold, they provide a person in need with clean drinking water for a year.
"A massive 844 million people lack basic drinking water access – which is 1 in 10 in the world.
"So, by the simple act of buying this toilet paper, you can have an immense level of impact – and I think that's pretty significant."
Also included in our collaborative welcome gift box are House branded products including a Chipolo smart key finder, a mug to enjoy your tea and coffee in, stationary for you to keep beside your phone, and a tote bag to carry with you as you get to know your new neighbourhood.
"I think it's a really nice combination of products we've put together," Jamie added.
"It's ahead of the curve in terms of providing a really nice welcome gift that's also full of ethical alternatives.
"Ultimately, it could transform people's approach to sustainability from the very first day they move in."
Want to be kept in the loop about all things Urban Splash? Then sign up for Newsplash!
Our monthly news round-up with the latest and freshest news on property development, place-making, housing, architecture, events and careers sent straight to your inbox.
Looking for something else?