Guest blog by Shauna Bradley - Glenn Howells Architects
Brick House: it's all about light, space, flexibility – and bricks
Port Loop has been long in the making and Glenn Howells Architects has been involved in the project for over 15 years. My journey with Port Loop started when we were asked to help design a 'special edition' home for the development. This was the beginning of Brick House.
Design, and perhaps more importantly, variety in design, has been key for everyone involved with Port Loop. It's variety in the buildings that helps bring character to a neighbourhood and fights the uniformity commonly associated with new build developments. The vision was clear; Port Loop was to become a neighbourhood that would be a blueprint for best practice; it would push the boundaries of what was expected from a housing development and force people to question the prescribed 'norms' of how we're expected to live. To say I was excited to be part of this project was an understatement.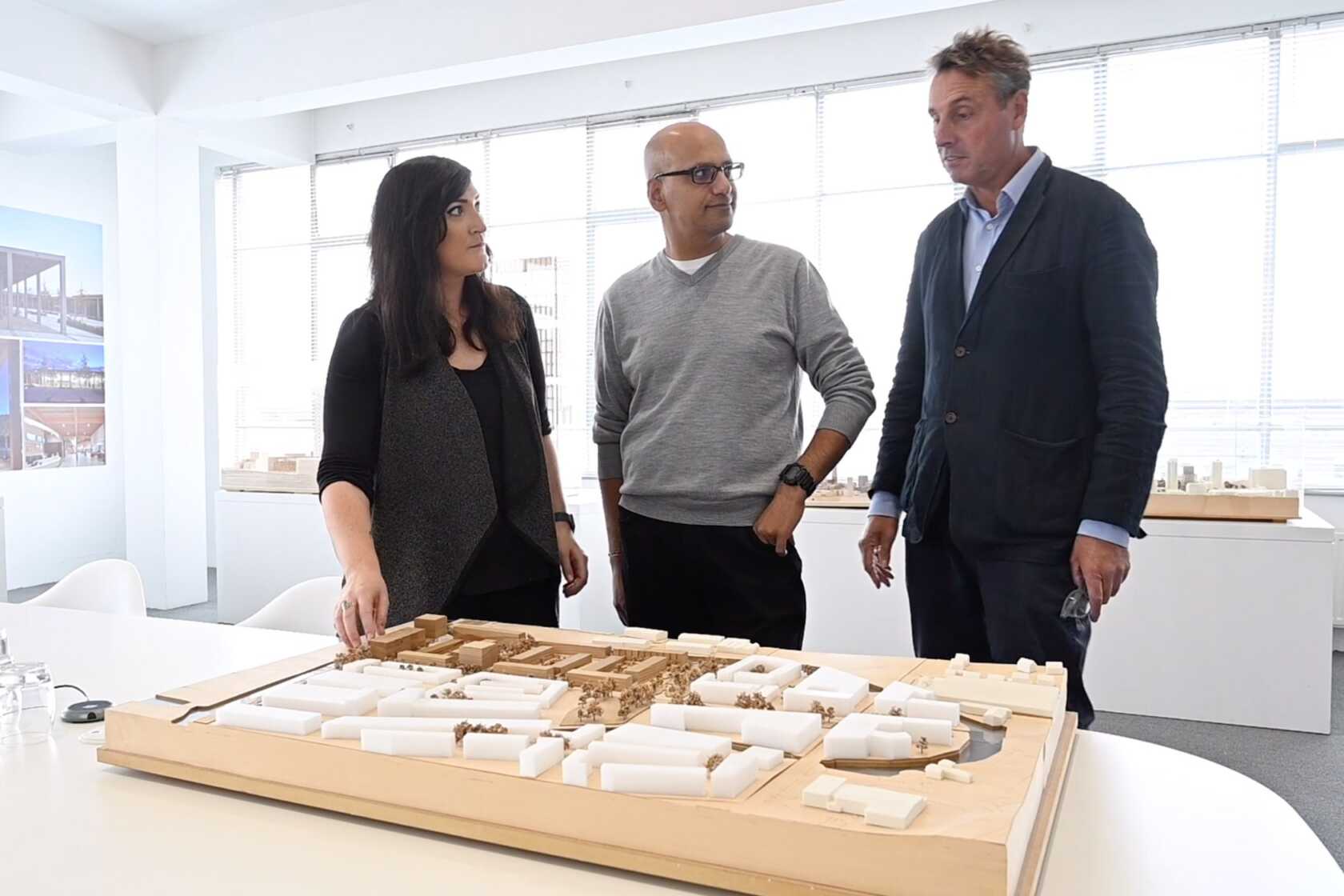 After months of planning and numerous drawings, we finalised our plans for Brick House.
As the name suggests, Brick House is built from bricks, sitting in perfect juxtaposition against the timber-framed Town Houses at Port Loop. Architecturally, we took much of our inspiration from Georgian mews buildings, aiming to upgrade the terrace home for 21st Century living. We took the best qualities of these historic homes and made them work for contemporary lifestyles.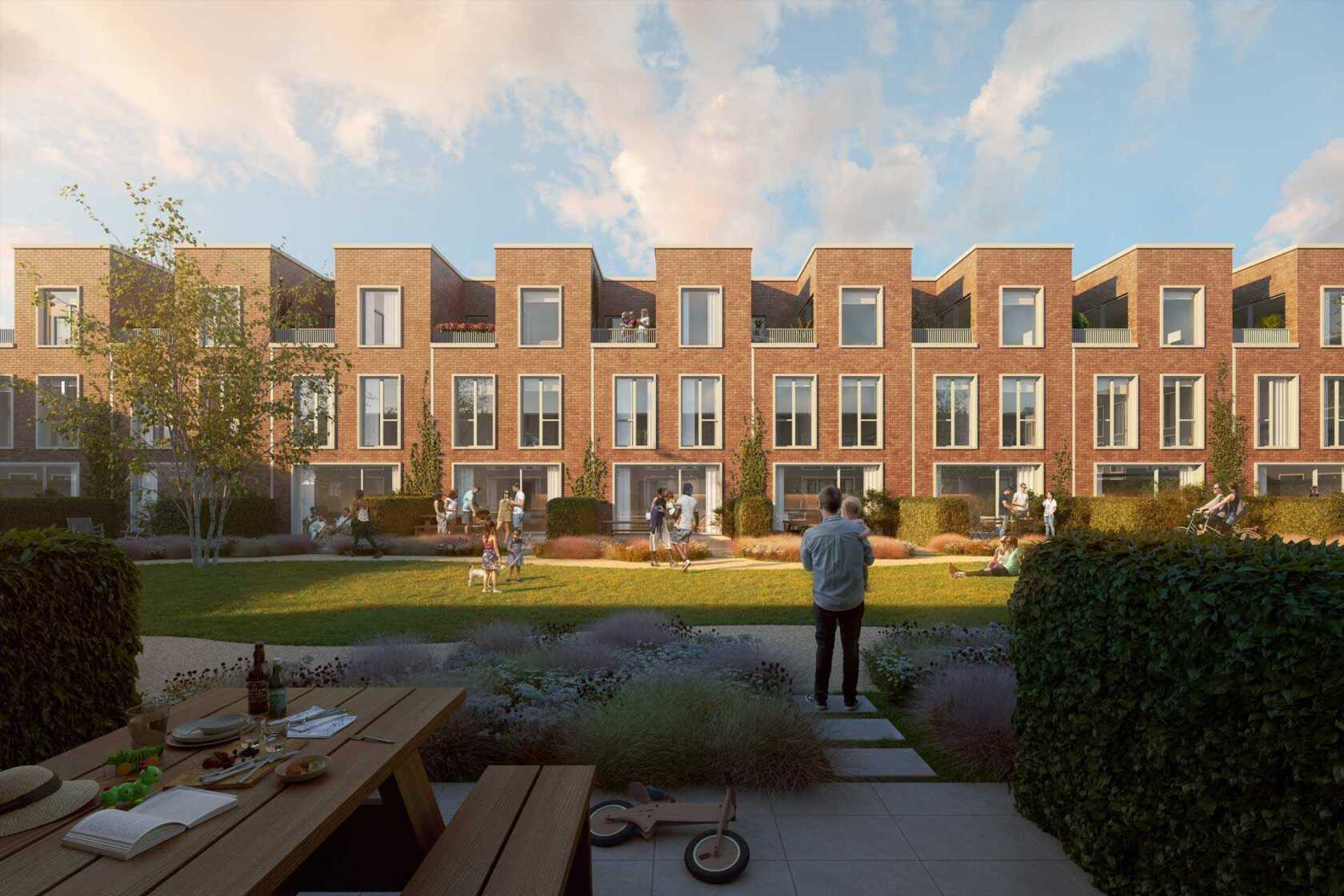 Light, space and quality are the key principles behind our internal designs, with rooms benefitting from high ceilings, tall windows and glass doors. There are three different types of Brick House (from three-bedroom starter homes to expansive, four bedroom houses) and each allows you to interpret these open and free-flowing floorplans for your own lifestyle.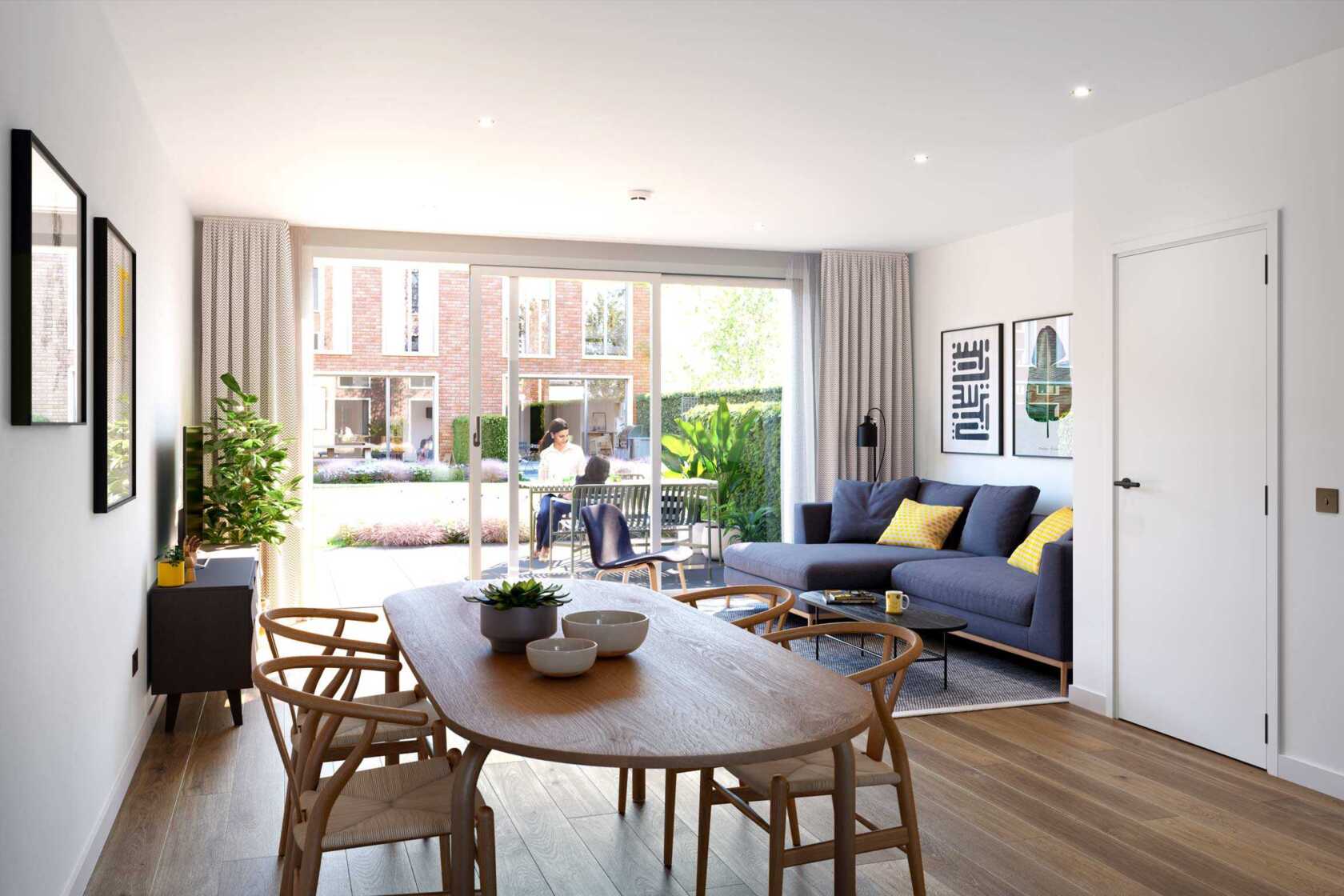 If you look at the best types of houses, it's not what the building's made of, it's how the material that encloses the building is also a carpet that spreads out to the back and front of the home. With this is mind, we also gave a lot of thought to the garden arrangement for Brick House. The conventional response is to calve up the outside space, giving everyone their 5m wide garden however, we believed that at Port Loop, we could deliver something better than the norm.
Every house at Port Loop has its own private amenity space where you can have BBQs, kids can play out etc, but, in addition to that, we've adopted a larger, shared garden concept. The vision for this communal space is to allow families and children to get to know each other; encouraging different households to socialise and spend time together. The aim is to bring back some of the neighbourhood qualities that have been lost over the years in many contemporary housing developments.
The aim of Brick House was to design a high quality place to live and I'm confident that is what we have achieved. It's a special edition located in what we anticipate to be a special, new standard for neighbourhoods.
For the current availability of Brick House at Port Loop, click here.
Want to be kept in the loop about all things Urban Splash? Then signup for Newsplash!
Our monthly news round-up with the latest and freshest news on property development, place-making, housing, architecture, events and careers sent straight to your inbox.
Looking for something else?