Press release - 1 July 2020
House by Urban Splash launches first online house design tool for homebuyers
The modern housebuilder House by Urban Splash has launched a first-of-its-kind online design tool that allows home buyers to design their future home to their own specification. The configurator heralds a new era in the way homes are designed and bought, paving the way for mass audiences to design and own their perfect home, something usually reserved for those who have the means to self-build.
House by Urban Splash customers can already choose how much space they want, and how they wish to live – for example, by specifying open-plan or sub-divided spaces, as well as select internal and external finishes. The new online design tool now enables potential buyers to experiment virtually with different internal layouts and material finishes, moving walls to create different spaces and changing the position of kitchens, living areas and bedrooms. All changes are shown in real-time, helping the customer to visualise and specify the best layout to suit their way of life.
The next-generation design tool is an industry first. Tried and tested by architect and TV presenter George Clarke, it uses the latest gaming and cloud computing technologies, so that buyers can create an immersive, 3D model of their future home. Designed by architectural visualisation studio, Uniform, the configurator uses innovative pixel streaming technology that until now, has been employed by car manufacturers for its customers to virtually build their own cars, has never before used in the homes market. This latest technology allows for a much more detailed, experience, without slowing down buyers' computers, meaning it is compatible with all home devices, including tablets and mobile phones through a standard web browser, and is therefore accessible and inclusive to everyone.
The tool launches at a time when property tech and remote sales tools have never been more important for the home buyer, and underpins the wider Urban Splash desire to always push boundaries within in the residential property market; it begins with their family homes, Town House, and will roll out across the whole product portfolio within the next year to incorporate smaller and larger homes, plus apartments. The configurator is part of a new House by Urban Splash website designed by Toyko Wolf that gives customers a new way to find a home that is right for them and help to understand the principles of creating well-designed homes using modern methods of construction. House by Urban Splash is a joint venture between Urban Splash, Homes England and Sekisui House – one of the world's leading housebuilders specialising in modern methods of construction and factory built sustainable homes.
George Clarke, architect, TV presenter, and shareholder in House by Urban Splash says: "I'm hugely passionate about raising the standard of UK homes through modern methods of construction. House is leading the change and I hope that many customers will join us as we explore a new way of doing things – and make great design the norm in UK housebuilding."
Jonathan Falkingham MBE at House by Urban Splash, and co-founder of Urban Splash adds: "Having been at the vanguard of design for the past three decades, we have now invested in this new technology to help usher in a new era in housebuilding.
"An innovative application of technology is more crucial than ever before, with customers conducting more interactions online – particularly in the past six months. With our new configurator, we hope that customers will increasingly approach their homebuying journey from the comfort of their own home, allowing them to make crucial decisions about how their new home will feel, look and function before speaking to our team.
"This is just the beginning for the tool which will give customers a platform to design their dream home from their laptop or tablet. In the long term, we may develop the software to allow for the customers design to be sent straight to the factory for construction which will also speed up delivery. These new ways of working will play a huge role in our industry moving forward, and I hope they raise the bar – opening the door to increased customer choice and great design."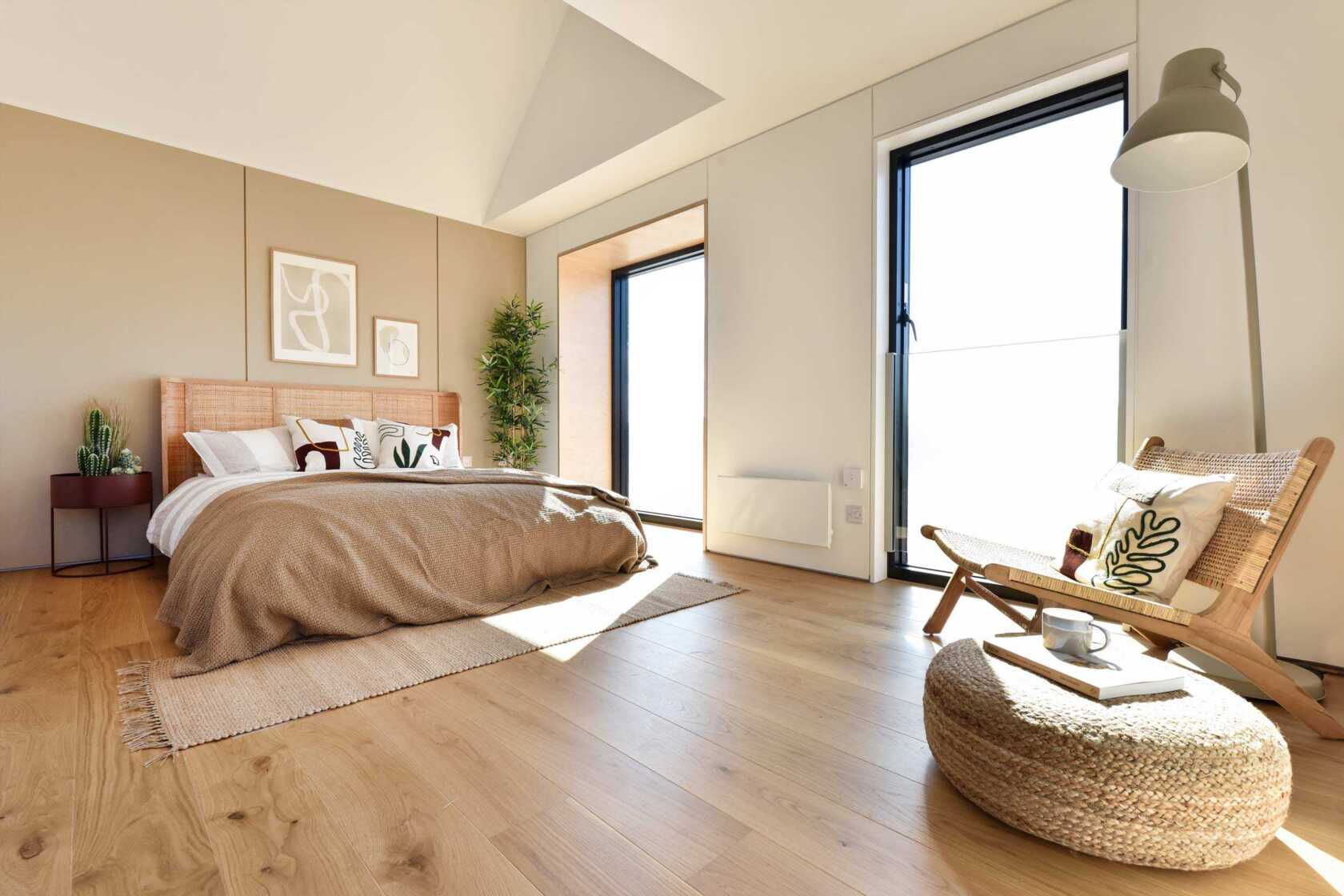 Uniform Creative Director Nick Bentley says: "By leveraging the latest gaming and cloud computing technologies, we have been able to bring about the best home configuration experience to every user, on any device. The end-user doesn't need a high-end computer, creating an accessible solution for affordable housing. In the same way that new technologies such as Google Stadia and Microsoft xCloud will redefine the way we play games online over the next decade, we at Uniform believe that this technology will change the way homes are configurated and as a result, marketed and purchased."
Kenta Konishi, CEO of Sekisui House UK says: "We entered into the UK market to bring our knowledge, expertise and R&D here; we've long pioneered modern methods of construction in Japan and beyond, and this new configurator is a step forward for UK prop tech to reach out to customers with choices."
About Uniform:
Uniform is a visualisation studio based in Liverpool and London. They give shape, context and reality to the world's most inspiring projects in the built environment. Using CGI, film and immersive technology to tell complex, multi-layered stories - they build bridges between present realities and future possibilities.
About Tokyo Wolf:
Tokyo Wolf is a creative agency with an established heritage; drawing on the teams from respected studios Tokyo Digital and Smiling Wolf with extensive experience in digital & branding. The team believe in big ideas partnered with robust and innovative tech.
Looking for something else?