Blog by Megan Howey
Get ready for our first homes at Wirral Waters
Have you visited us at East Float yet? It's the newest place we're creating our House by Urban Splash homes in partnership with Peel L&P. The homes will form part of the Northbank neighbourhood – an exciting new quarter for Wirral Waters, a glorious site right on the banks of the River Mersey close to Liverpool.
This month, we opened the doors at our sales pavilion at East Float and here, our onsite sales colleague Megan Howey walks us through the tours that she's been giving to interested customers…
It's been a busy week at East Float as we've started showing future residents around what will be one of Merseyside's most exciting new neighbourhoods. We've shown lots of people what's in store and have already taken reservations on five of the first 30 homes we've released for sale!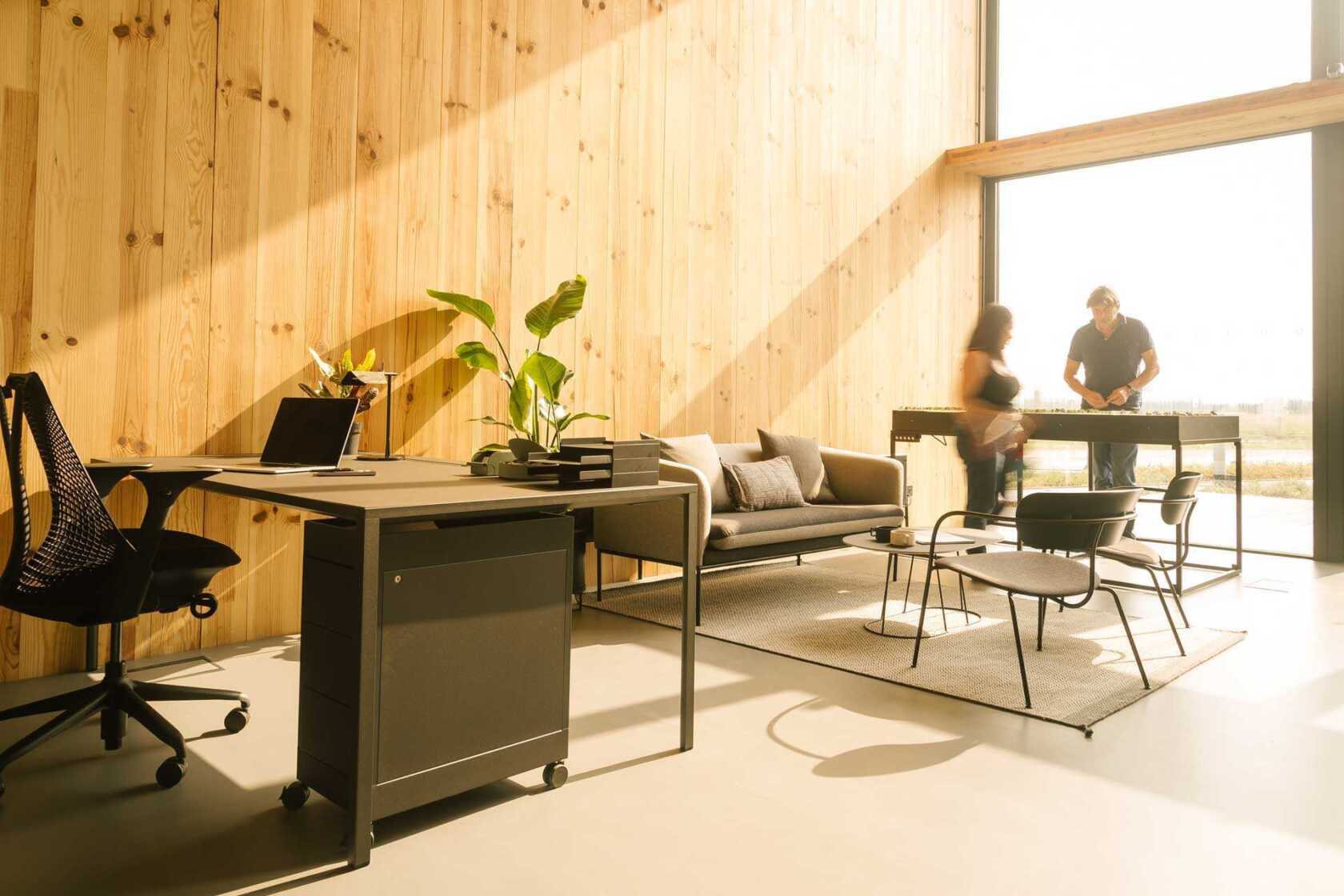 The site tours are always such a pleasure. Customers arrive at our sales pavilion – an iconic structure in which they can immerse themselves in the area, the homes, and the future neighbourhood they'll be a part of.
The pavilion also benefits from screens on which customers can explore various layouts of the homes and inject their own design flare and ideas.
I then have the job of taking them along the waterfront, right by the water's edge, showing them just how close these brilliant new houses are going to be to the banks of the Mersey, as well as showing them the work we're doing to create open, sociable communal spaces and pedestrian first streets.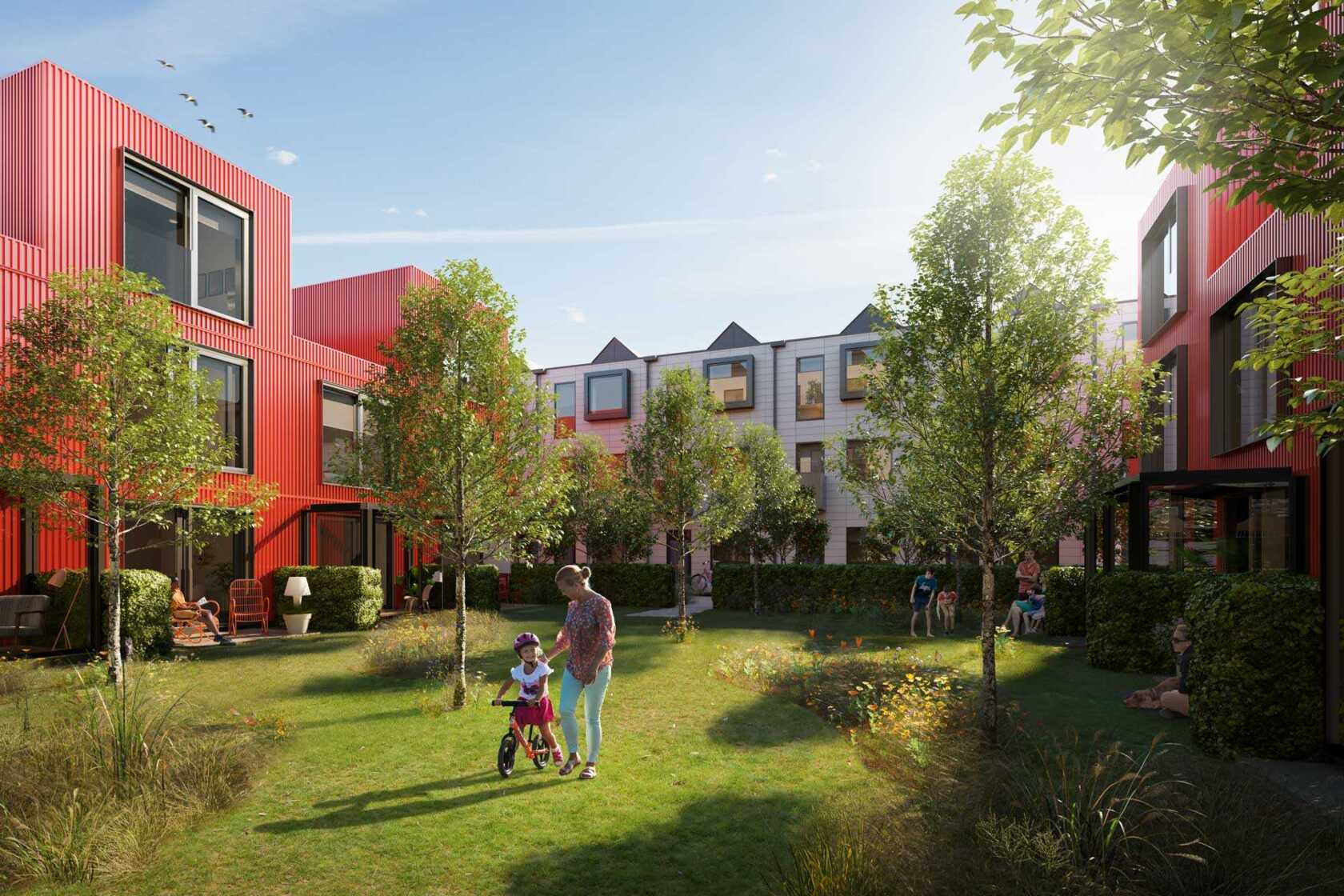 The homes themselves are of course the biggest pull for the customers at East Float; with the first 30 being built in our very own House by Urban Splash factory using modern methods of construction. Eventually there will be over 350 of our homes here, including apartments.
We are offering customers here our three, four and five bedroom Town House homes, all three-storey with different layouts to choose from, as well as our brand-new Row House home, which comes in a range of sizes from two to four bedrooms – including a two and a half storey home with a roof terrace! Row House is finished in a bright red industrial metal which is going to be really striking. It's our contemporary tribute to the Victorian mews and is coming first to Merseyside. Whilst Town House exterior is a white brick slip finish, the perfect contrast for our new diverse neighbourhood.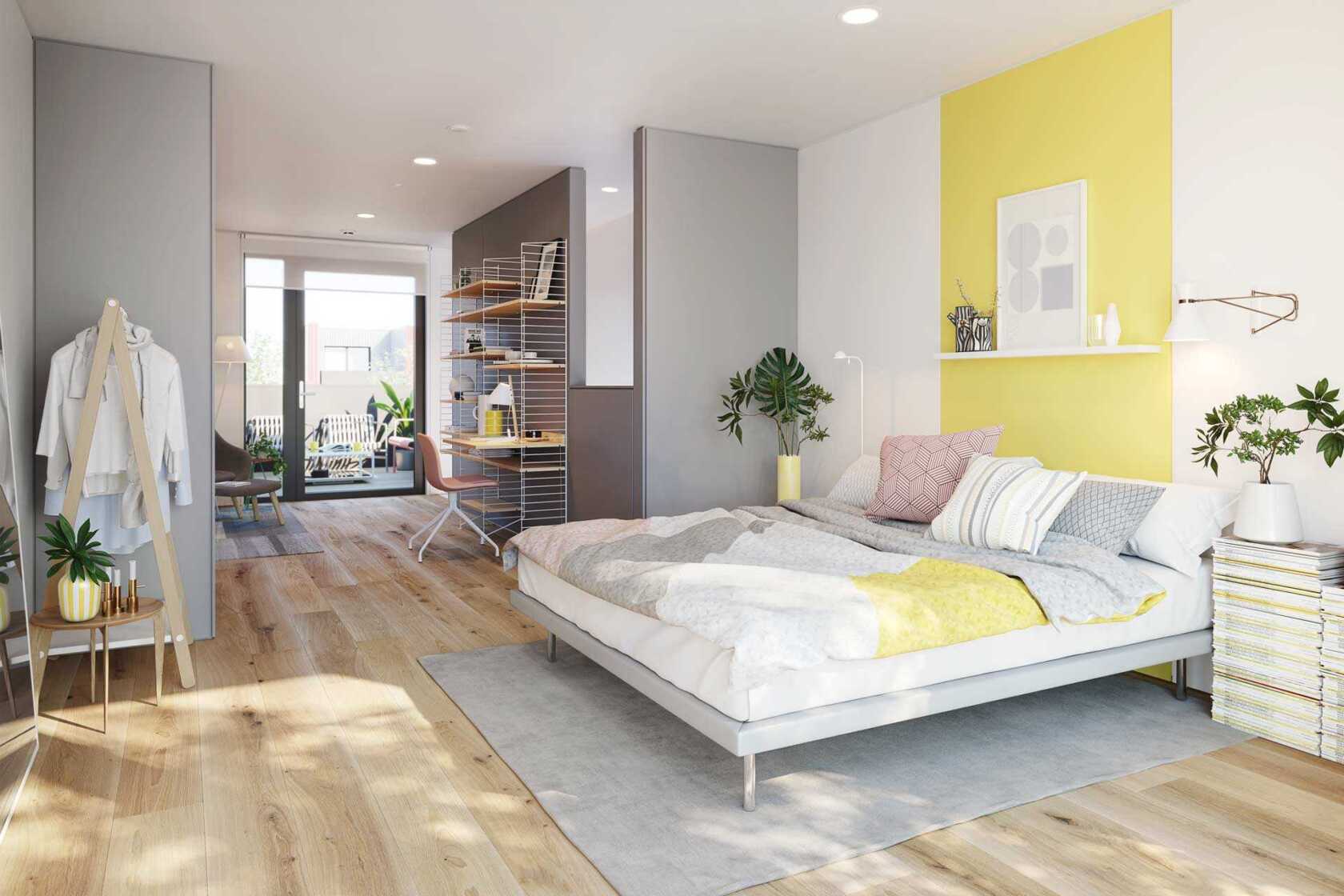 In offering a mix of home we can be right for a broad mix of customers – from friends, solo occupiers, to couples and to families. The variety of homes is so attractive to everyone – and having the option to easily move the home around in the future be it for a home office, nursery or hang-out area as the children grow up – the options are fluid and futureproof for all buyers.
Customers can also see the promise of what is the most exciting new neighbourhood in Merseyside, if not the North West; close to East Float are education hubs, facilities for dynamic businesses, arts venues, shops and cafes – Wirral Waters really will be an unbeatable place to live and grow and I look forward to showing more customers around over the summer.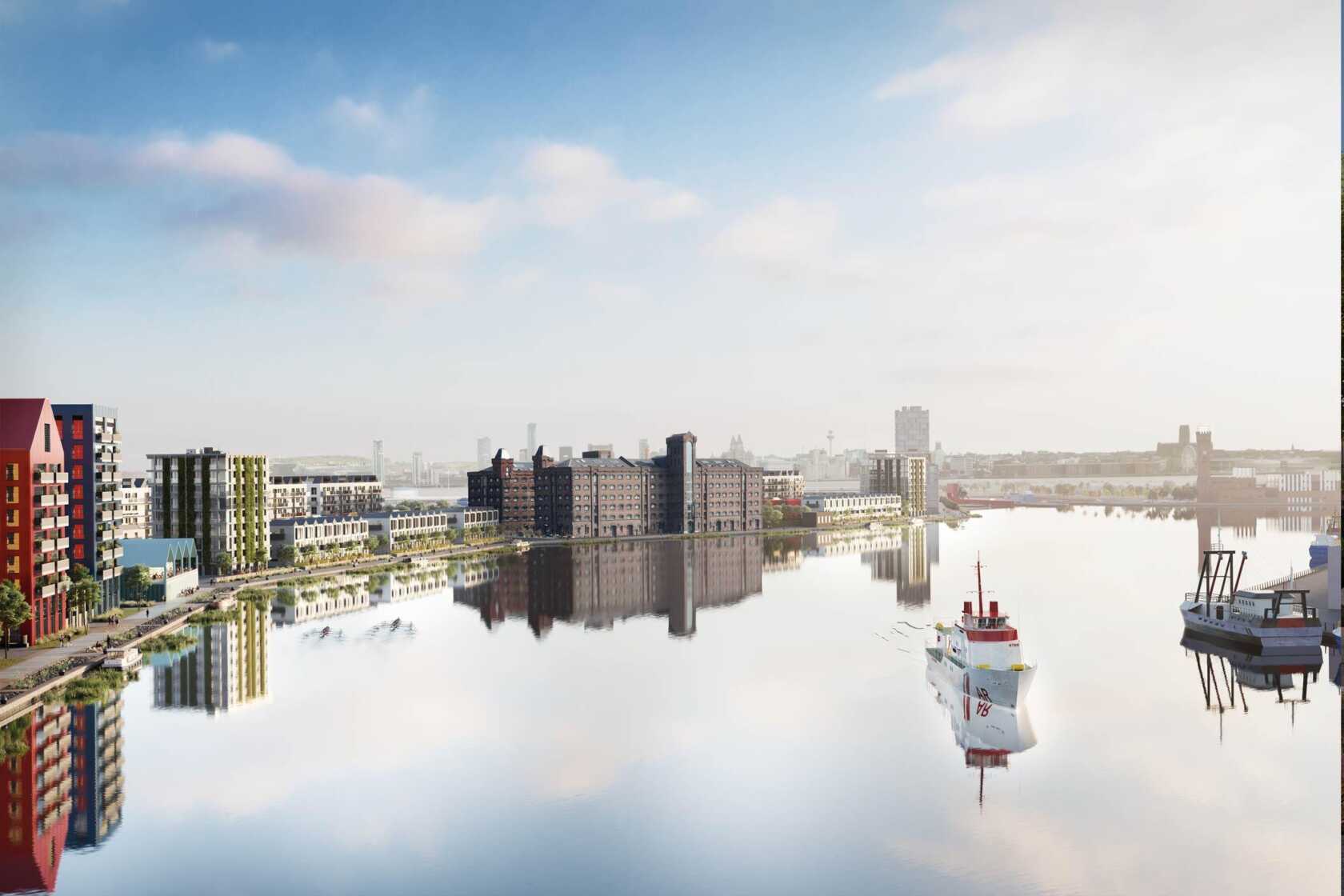 Our pavilion is open five days a week, Tuesday to Friday 10am – 6pm and Saturday 9am to 5pm. Come along and say hello or book an appointment by calling 0151 832 7700 or emailing us at eastfloat@housebyurbansplash.co.uk.
Want to be kept in the loop about all things Urban Splash? Then sign up for Newsplash!
Our monthly news round-up with the latest and freshest news on property development, place-making, housing, architecture, events and careers sent straight to your inbox.
Looking for something else?