Press release - 7 September 2020
Urban Splash completes latest phase at New Islington
The modern housebuilder House by Urban Splash has completed the latest phase of development of New Islington in Manchester – 17 canal side, Town House homes at Piercy Street on the eastern side of the neighbourhood.
The company has also announced a new deal with Great Places Housing Group to offer more affordable homes here – taking the total affordable provision at New Islington to more than 30%.
House by Urban Splash took on the formerly rundown piece of land from Manchester City Council, for whom it was an eyesore and magnet for anti-social behaviour. The company has since solely invested in the redevelopment which took less than a year to complete, with planning permission granted in June 2019, work commencing onsite in August 2019, and the first residents moving in in August 2020.
House by Urban Splash delivery director Chris Shaw explained: "Just a year ago this patch of land was completely run down and attracted anti-social behaviour. Now, like the rest of New Islington, it has a new lease of life.
"Its transformation is in keeping with our entire vision for New Islington, which is unrecognisable from the place it was 20 years ago. This now bustling neighbourhood has joined together the Northern Quarter and East Manchester, and has given Mancunians somewhere new to live, work and play with bars, restaurants, green spaces, a Marina, a school and more.
"It's a fine example of regeneration, and shows that any urban site can be successfully transformed with the right vision."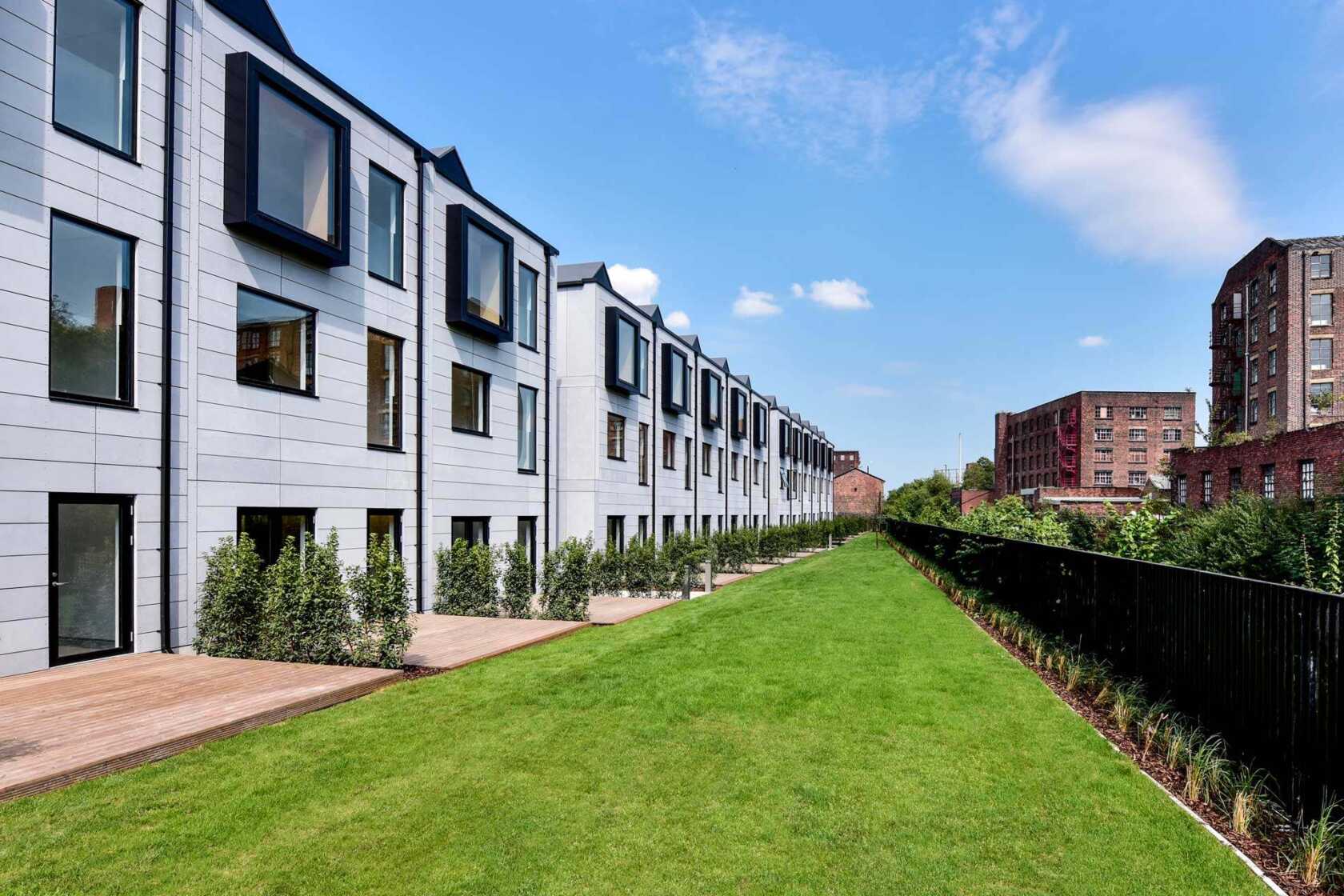 Manchester City Council will now benefit from the transformation, earning £1m in capital receipts, as well as a revitalised canal walkway and a new communal, residents' garden.
In line with its commitment to bring more affordable housing to New Islington – where more than 30% of all homes are affordable – House by Urban Splash has also announced that four of the properties at Piercy Street will be marketed as shared ownership by Great Places via its specialist First Time Buyer division, Plumlife Homes.
Each of the shared ownership House by Urban Splash Town House homes offers the same specification as the open market homes and feature three or four bedrooms as well as a private terrace, car parking and access to the Piercy Street residents' garden overlooking the Ashton Canal.
They have been created using modern methods of construction, with each home created in the House by Urban Splash factory, allowing them to have been built accurately with wastage kept to a minimum – saving time, money and reducing the impact on the environment.
Matthew Harrison, Chief Executive at Great Places, said: "Our ongoing partnership with Urban Splash focuses on building much needed affordable new homes – highlighted with our latest collaboration on the final phase at New Islington. We've been working with Urban Splash in New Islington for many years. This deal provides another opportunity for people to live in a place with great amenities, public space and transport links.
"Building sustainable communities, through both construction technology and provision for mixed income households is key to our partnership. That's why we have worked with Urban Splash on this deal to offer shared ownership on its innovative, architect-designed modular homes. This brings the affordable provision within New Islington to 31% of the total."
60% of the homes at Piercy Street have already been sold and further information about them can be found at urbansplash.co.uk/new-islington . Details of the shared ownership homes can be found at: plumlife.co.uk/development/piercy-street.