Case studies
Resident profiles - Quentin and Rachael, Port Loop, Birmingham
'We're surrounded by green space; something that has become so important with raising a family'
When Quentin Scrimshire and Rachael Draper made the decision to relocate to Birmingham from London, they had a strict wish list: a metropolitan feel to their new neighbourhood, a house with character, an easy commute to work and somewhere that would be suitable to start a family.
"You could call us cliché millennials" laughs Quentin when describing what they were looking for in a new home. "We wanted the city centre lifestyle but also somewhere that felt like we'd escaped. At the same time, we wanted a house full of character but didn't want any maintenance. And it had to be practical for the future; this was going to be our 'forever home'."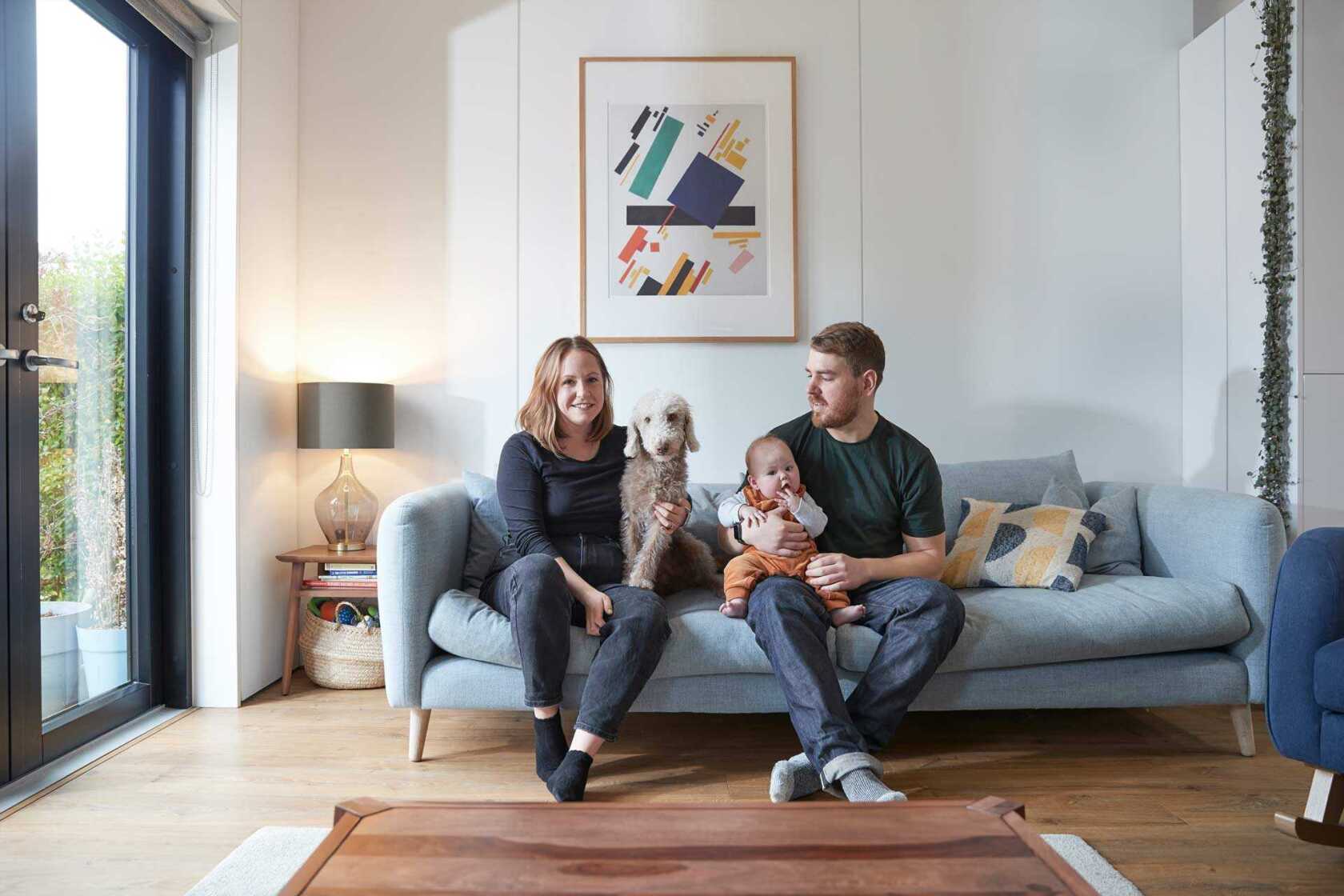 Luckily for Quentin and Rachael, it took just one look around Port Loop for them to decide this was where they wanted to settle down.
"We saw the house on the Friday, reserved on the Monday and moved in five weeks later," explained Rachael.
"Since moving in, there have been two new additions to our family: our puppy Ted who joined the family during lockdown and our four month old little girl, Noa. You can imagine just how important having a well-designed and spacious home has become!"
While space was an important factor in their decision, the couple didn't want to compromise on design and it was one of the three storey, four bedroom Town Houses that convinced the pair that Port Loop was for them.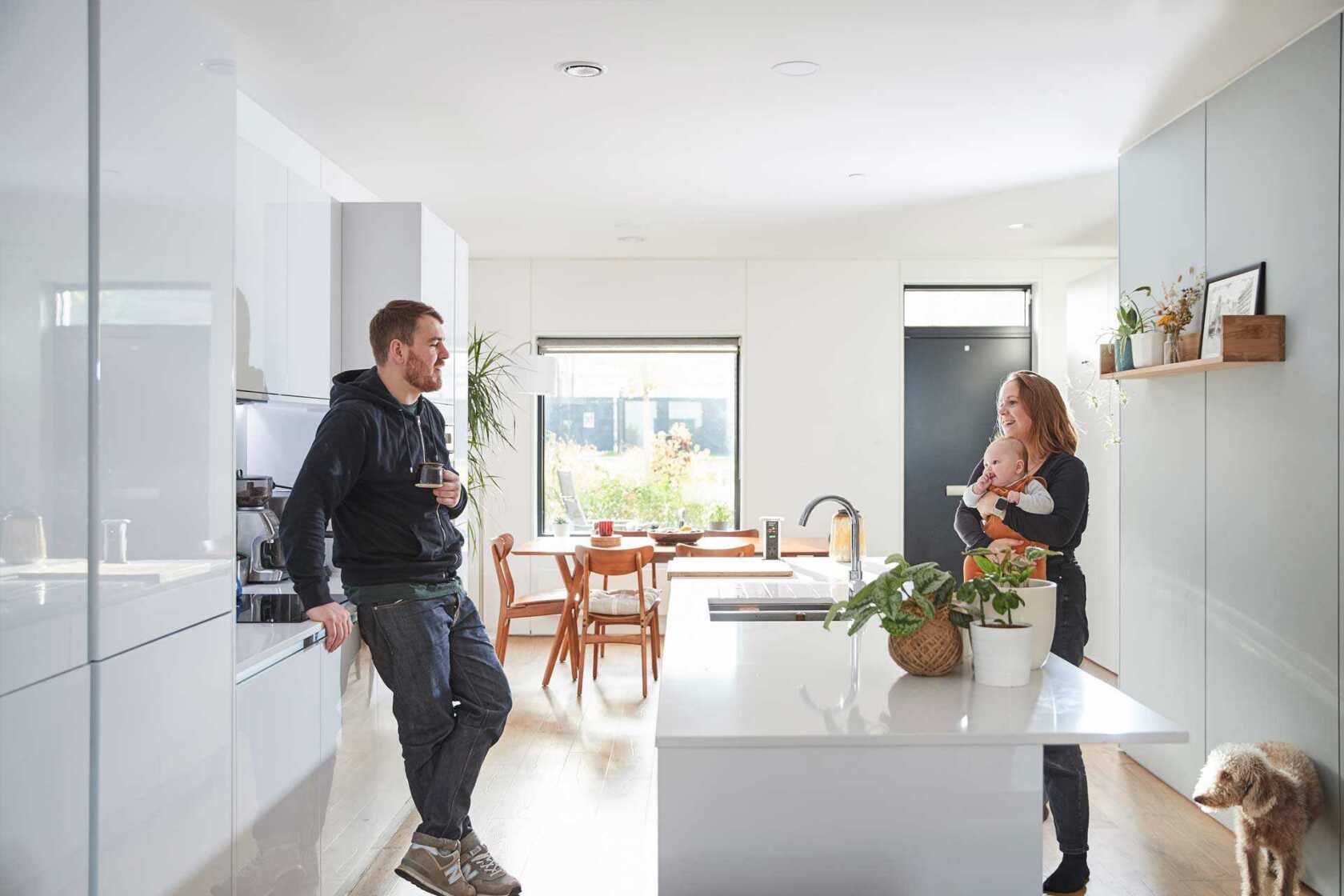 "We'd always loved the charm of Victorian houses but we really didn't want the maintenance of an old property," explained Quentin. "Unlike your typical new build home, the houses at Port Loop are full of character. For example, the symmetrical lines created by the panelling throughout the house look really cool. Finer details such as the eaves in the master bedroom, the open plan design and the plywood finish all help make it unique, and the fact that no two houses look the same due to the level of customisation available is even better.
"For me, the two stand-out features are the high ceilings and massive windows. You can't underestimate the effect this has on your everyday mood, especially when we get to enjoy views over the park and communal garden; it means we're always surrounded by green space; something which was so important to us for raising a family."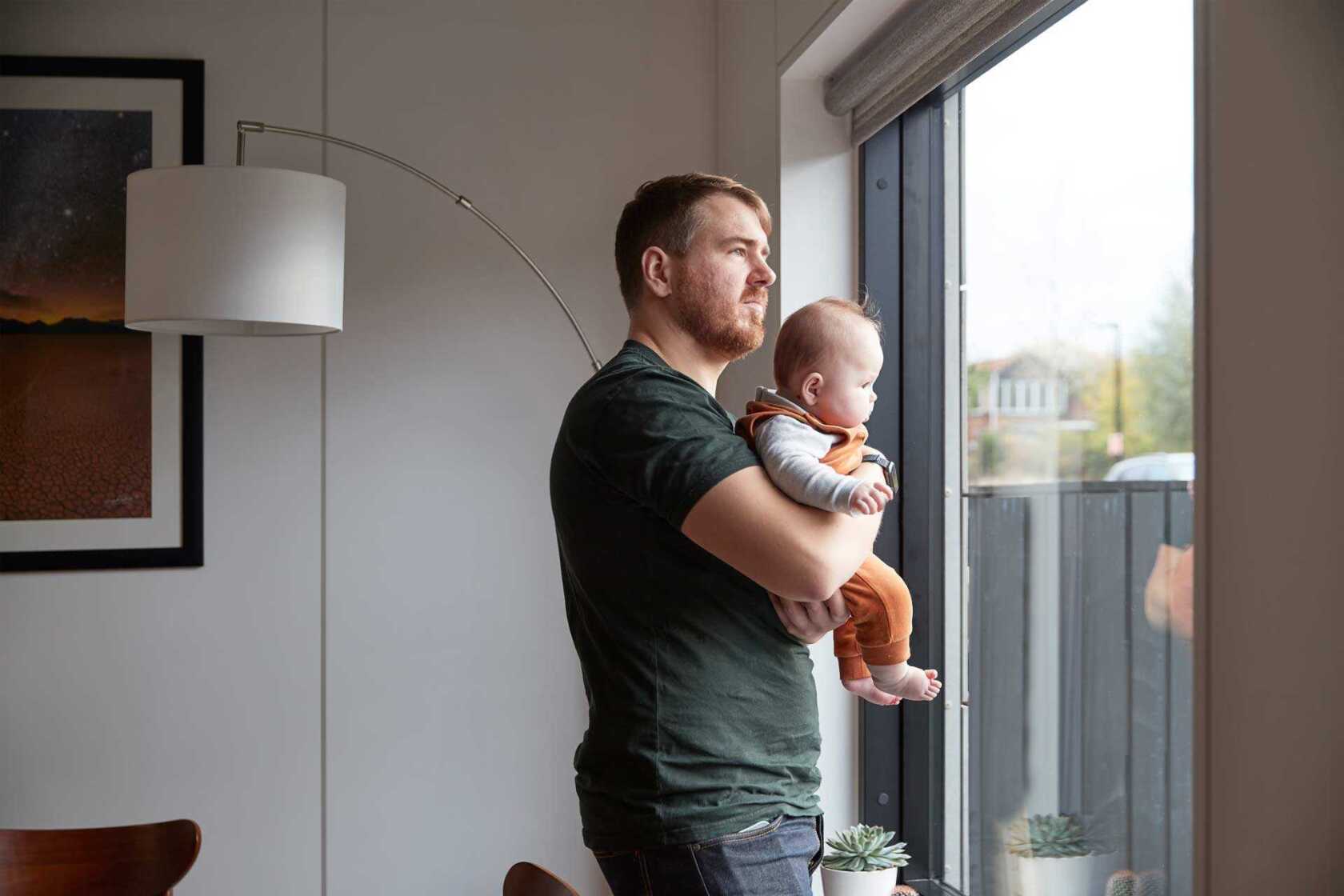 "To say we're in the city centre, there's loads of green space," added Rachael. "Having Edgbaston Reservoir and Harborne Walkway on our doorsteps means we're never short of places to go for walks with Noa and Ted. Quentin has even taken up rowing on the reservoir!
"These green spaces, particularly the communal garden, have also provided ample opportunities for us to meet our neighbours. There's such a variety of people who live at Port Loop and we've already made some life-long friendships. We regularly have our neighbours over for dinner and movie nights, and the houses are perfectly designed for hosting. There's a real 'share culture' among the neighbours – you never have to worry if you're missing a kitchen ingredient or two!"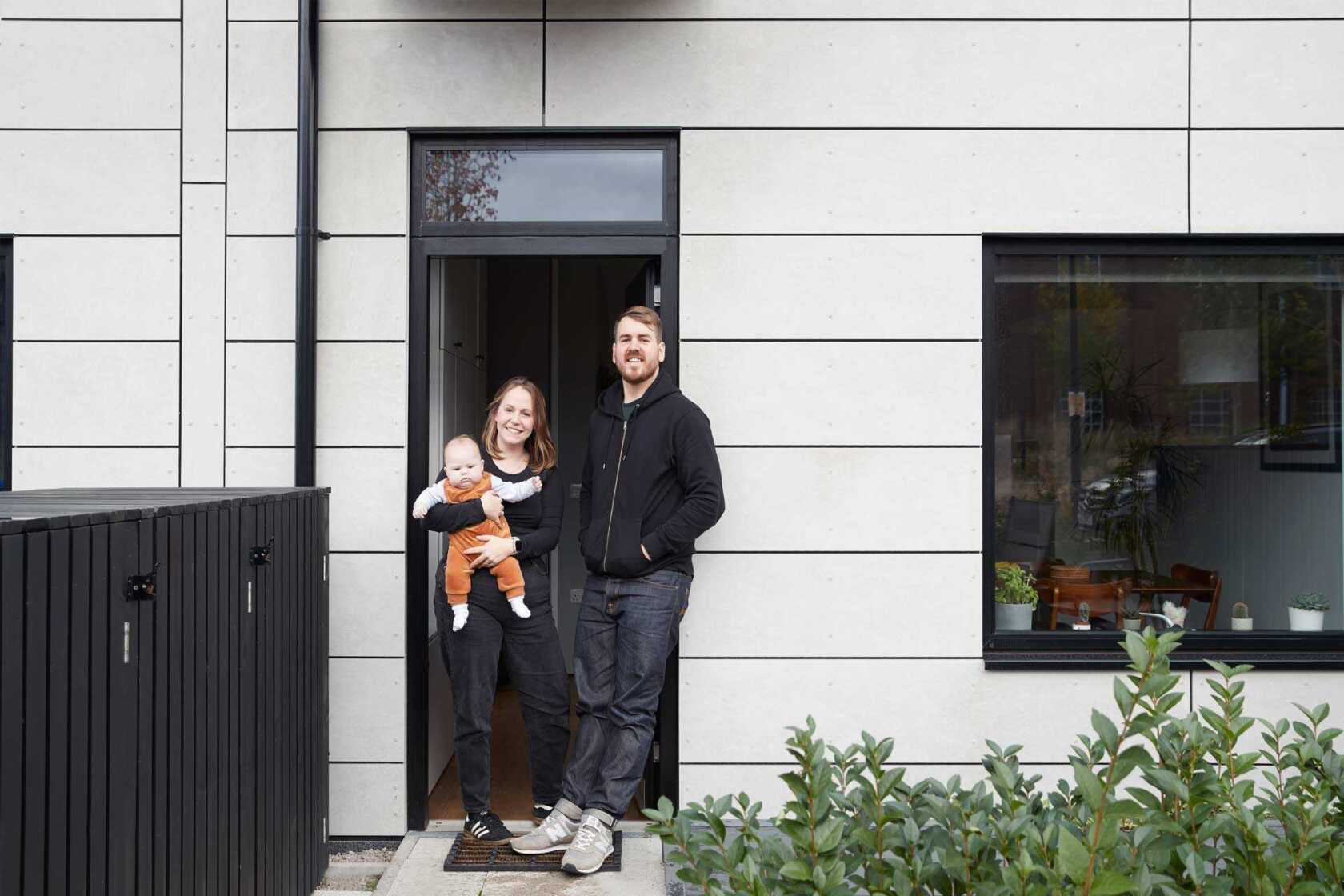 With family-life in mind, location was key for Quentin and Rachael when choosing Port Loop.
Quentin explained: "Within an hour and a half of leaving the house, I can be in London thanks to the proximity of the train station, and for the days that I'm working in the Birmingham office, Bennetts Hill is an easy cycle along the canal. Having such an easy commute means I'm able to enjoy more time at home with Rach and Noa."
Finally, on top of all the practicality and design features that drew the pair to Port Loop, Rachael also has family connections to the area.
"My dad grew up in Ladywood and my aunt used to work at the Tower Ballroom by the reservoir. For them, it's been really exciting to see Port Loop transform from a derelict site into a thriving neighbourhood; particularly as they can tell Noa all their stories of their childhood here too.
"We're always telling people how great it is living at Port Loop."
Looking for something else?