Case studies
Resident profiles - Helen, Port Loop, Birmingham
'I wanted somewhere to park my bike and somewhere to paint'
When your children move out of the family home, the dynamic changes. Suddenly, your home becomes all about you. For Helen Bonham, choosing a home that met her own, rather than her family's needs and desires, led her to leave a Victorian property in Sutton Coldfield for a new, factory-built Town House at Port Loop; a canalside neighbourhood in Birmingham city centre.
"Flexibility was key. Whilst none of my children still live at home, I wanted to make sure that there was plenty of space for them to visit," begins Helen, when describing what first attracted her to Port Loop.
"It was my brother, who's an architect, that suggested I look at Port Loop. I came to view the show home and knew that this was the kind of space that I wanted.
"In terms of lifestyle, I only really had two stipulations: I needed somewhere to park my bike and somewhere to paint."
As an artist, Helen has transformed the front room of her three storey Town House into an art studio.
"Whilst I'm yet to draw Port Loop, living here has been great in giving me the space I need to paint," Helen tells us. "This was a huge benefit of the flexible floorplans; it meant that I could make the rooms work for my lifestyle. This is the first time that I've had a dedicated studio in my own home."
Giving us an insight into her decorating to date, Helen said: "I wanted the house to feel unique to me, so I've had carbon neutral, linseed flooring installed throughout the ground floor; adorned with rugs to create warmth and add texture. I'm taking my time to decorate the rest of the house, particularly when choosing artwork. The minimalistic design would allow for a real statement piece and my current thinking is whether to project some nature-inspired art onto the walls. Time will tell what I decide to do!"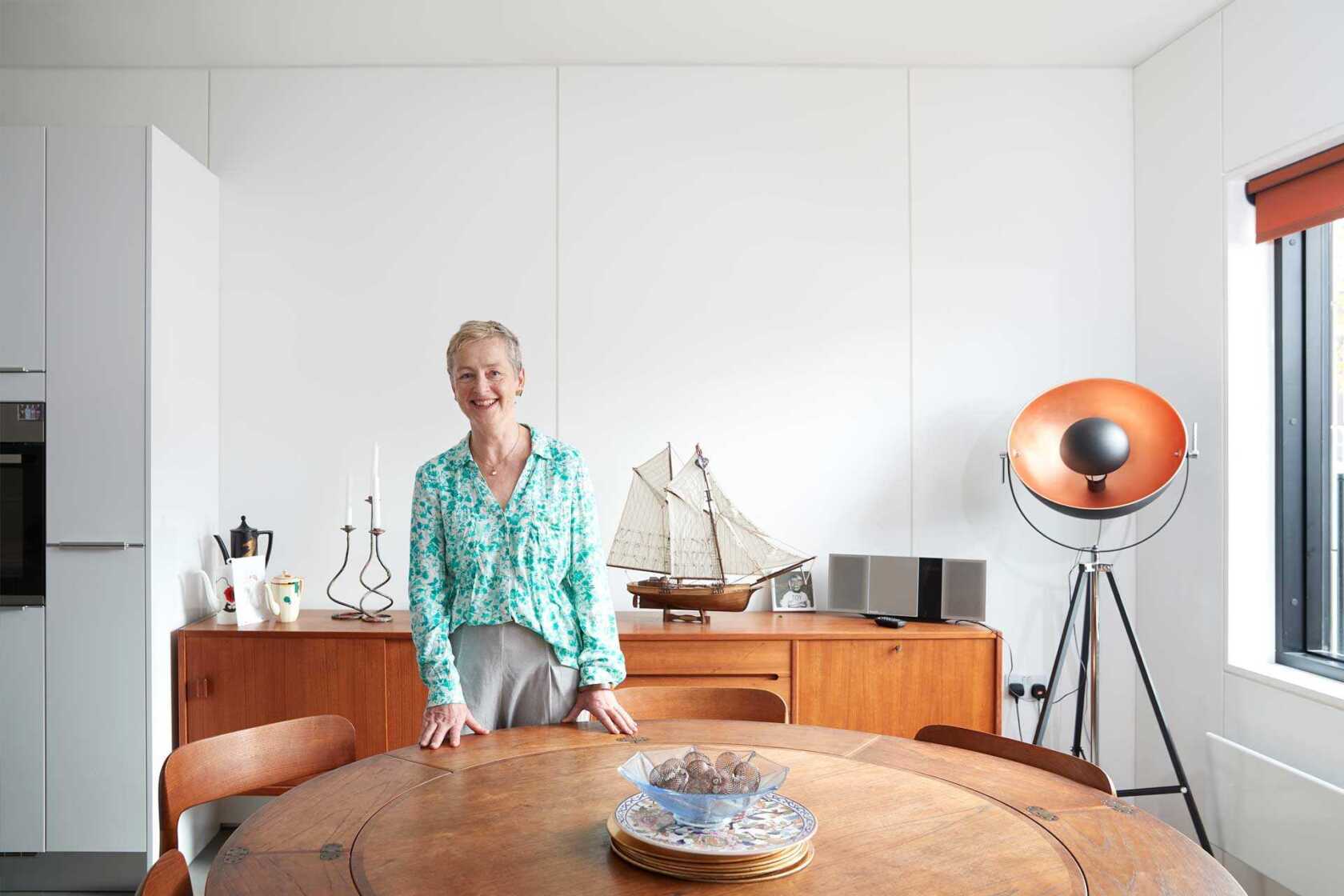 Helen's other great hobby is cycling – and she's certainly making the most of the numerous cycling routes around Port Loop.
"I cycle a lot," enthuses Helen. "I've really enjoyed exploring the canal on my bike; discovering new ways to get around the city. It doesn't take long to reach Woodgate Valley, Cannon Hill Park, Quinton Meadows and Sandwell Valley; all of which are lovely green spaces near here.
"I've got friends in Bearwood, Harborne and Moseley too and they're all just a short cycle ride away."
It's not just the cycle routes that make the location of Port Loop ideal though. Helen's three children now live in London so being just a 30-minute walk from New Street Train Station is hugely beneficial.
"I go to London weekly to help provide childcare for my grandson so being close to the train station is perfect. It only takes me an hour on the train to get to London so it really is ideal and means that I still see all my children, and grandson, regularly," she explains.
"My family love coming to visit too. I hosted at Christmas, with 12 people in the house, and thanks to the open plan design it didn't feel too crowded. It was great being able to cook whilst still feeling part of the celebrations. I had to use my neighbour's oven to fit all the food in but that's another thing that's great about living here: the community.
"I think it's the design of the communal gardens that has really helped to fuel this. People are often asking if I want to pop over for a glass of wine or join them for an outdoor coffee morning when the weather's nice. It's lovely seeing the kids playing together on the grass. It's a really sociable place to live.
"Whenever my grandson comes to visit, he thinks it's great that he can get a cake from the Floating Front Room too!"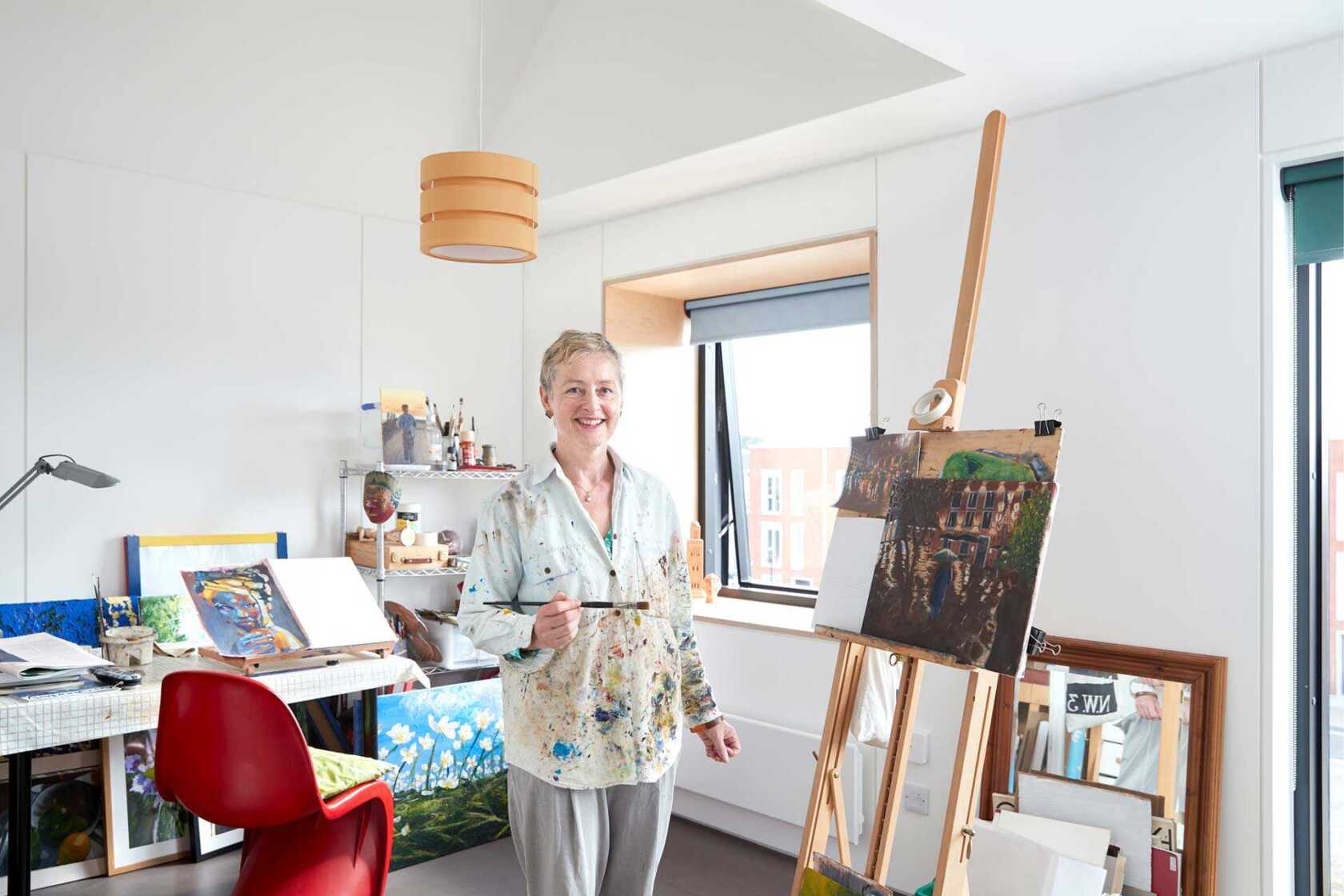 In addition to the new homes, Port Loop boasts an outdoor coffee shop and Birmingham's first Art House, with a community hub also due to be delivered in a future phase, and regular events held in the public park and communal gardens that are central to each block of houses.
Before leaving, Helen mentions Ladywood Leisure Centre; a new gym with two swimming pools (including sauna and steam room) and multiple workout studios, which is just around the corner from Port Loop.
"Having the leisure centre that close is a bit like having your own personal gym. I meet my friend there to go swimming once a week; it's great having facilities like this on the doorstep.
"I think I'm certainly making the most of living here!" laughs Helen.
Looking for something else?