Press release - 3 August 2021
Park Hill Phase 2 premium commercial space sparks interest from Sheffield independents
Park Hill is an award winning joint venture between Urban Splash and Places for People and the redevelopment of Phase 2 that includes 195 homes and 20,000 sq ft of mixed-use commercial space is attracting attention from new home owners and businesses. 170 of the homes are now sold or under offer with the first residents due to move in this Autumn and well over half the commercial space has been secured or in advanced discussions.
Nicky Harries Senior Commercial Lettings Manager on behalf of the joint venture comments: "We've been delighted with the response from businesses in the city so far especially as it has been such a challenging time. It seems that the range of independent businesses that include retail, leisure and the creative sectors have not let the pandemic affect their entrepreneurial enthusiasm and have, in fact, kept their businesses healthy.
"Our new CGI created by Glass Canvas who are also going to be one of the businesses based at Park Hill, shows the potential for a restaurant and bar operator in a premium site in Phase 2 overlooking the city and with an outside terrace."
Glass Canvas is an award winning agency with offices in London and Sheffield who provide architects, developers and interior designers with marketing CGIs, planning imagery, as well as animations, promotional films and immersive content. Founded in 2001 by Andrew Goodeve they opened their Sheffield office run by Glen Austin in 2017.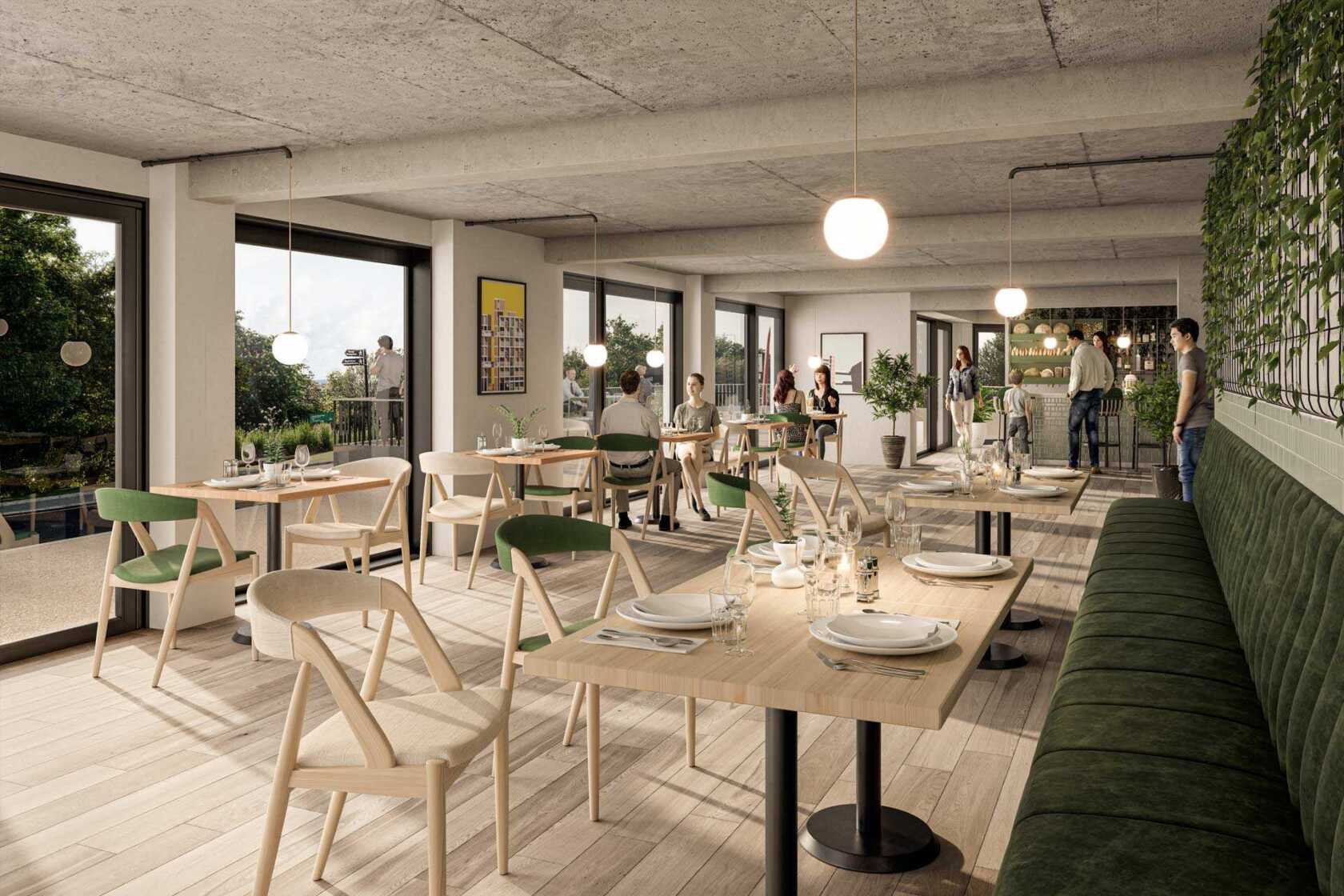 Glen Austin comments: "It was great for Glass Canvas to be asked to create the new CGI. We really love the architecture and everyone knows Park Hill. We are 20 years old this year and it will be part of our celebrations to relocate our Sheffield office to Park Hill. We see it as an advantage to the business to be based there and look forward to becoming part of its growing creative business community."
The new general store Park Hill Provisions, due to open in Phase 3 is on its way and Phase 1 that has been consistently in demand is welcoming a new business in the coming months to become fully let again.
Park Hill commercial enquires: 0333 666 0000.
Register details through the Urban Splash/Park Hill website to view homes through the online viewing platform.
Park Hill can now offer Help to Buy on a limited number of homes in Phase 2 as part of the Government Help to Buy scheme. The Help to Buy scheme is an Equity Loan from the Government for up to 20% of the cost of a property up to the value of £228K, requiring a 5% cash deposit and a 75% mortgage for the remaining amount. No fees are charged on the 20% loan for the first five years.
Looking for something else?