Blog by Kate Robertson-Hart
We've won two British Homes Awards
The British Homes Awards are some of the most prestigious in the industry, honouring every aspect of housebuilding from architectural and interior design through to build quality and innovation, from one-off houses to major developments.
This week we were delighted to be presented with two British Homes accolades – including the "coveted" homebuilder of the year award; read on for the full details.
The British Homes Awards is a major annual event, which this year was back in full form, with an in-person ceremony and lots to be celebrated.

Among the awards dished out on the night is the "coveted" Homebuilder of the Year Award, an accolade decided by the judging panel which this year was awarded to our House by Urban Splash brand, for our work in creating new homes using modern methods of construction.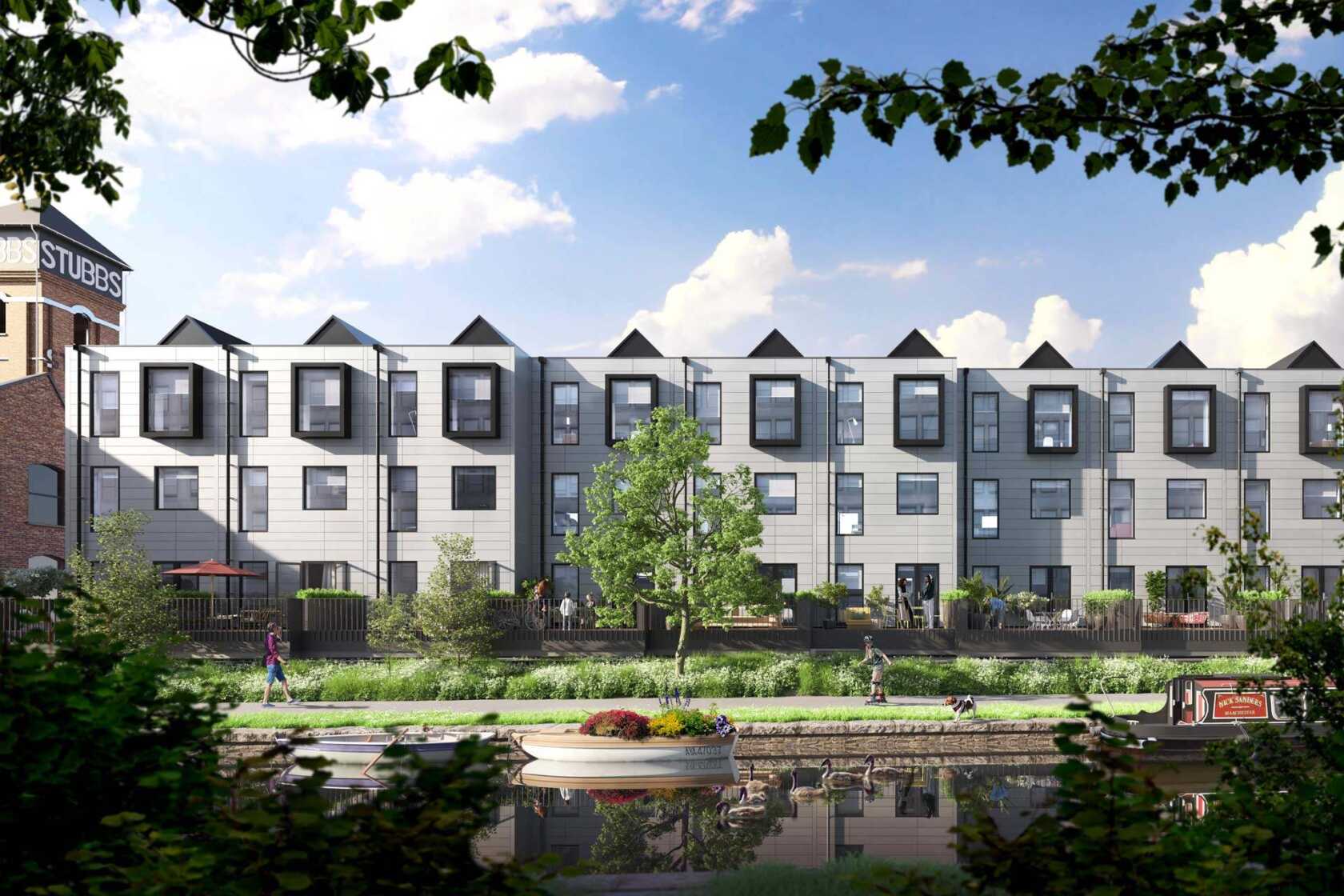 And if that wasn't enough, we also won a second award at the event, when our work at New Islington in Manchester was crowned as the Regeneration Scheme of the Year. The recognition of New Islington comes less than a year after the neighbourhood won a Northern Design Award and Planning Award, and as we complete our work creating the final homes here – including at Stubbs Mews where our brand new canalside, three-storey homes are now on sale.
The wins mean that we've now won a total of 448 awards for our commitment to architecture, design and regeneration since 1993 – an average of 16 awards per year since we began doing what we do. We are particularly thrilled with these accolades given the prominence of the British Homes Awards badge, not to mention the judges' recognition of New Islington – a new waterside community that is fast becoming a great example of urban regeneration.
Find out more about our awards, our history and of course our House by Urban Splash homes.
Want to be kept in the loop about all things Urban Splash? Then sign up for Newsplash!
Our monthly news round-up with the latest and freshest news on property development, place-making, housing, architecture, events and careers sent straight to your inbox.
Looking for something else?