Blog by Simon Humphreys
Showing the press around our new East Float development at Wirral Waters
With restrictions keeping our events at bay this past year, it was great this week to take a host of journalists around our newest House by Urban Splash neighbourhood at East Float – part of the Northbank area of Wirral Waters in Merseyside, a place in which thousands of new homes, public realm, education facilities and amenities are being created.
We're working in joint venture with Peel L&P here, collaborating to create 347 of our homes using modern methods of constriction, including our three-storey Town House homes and our first ever Row House mews homes.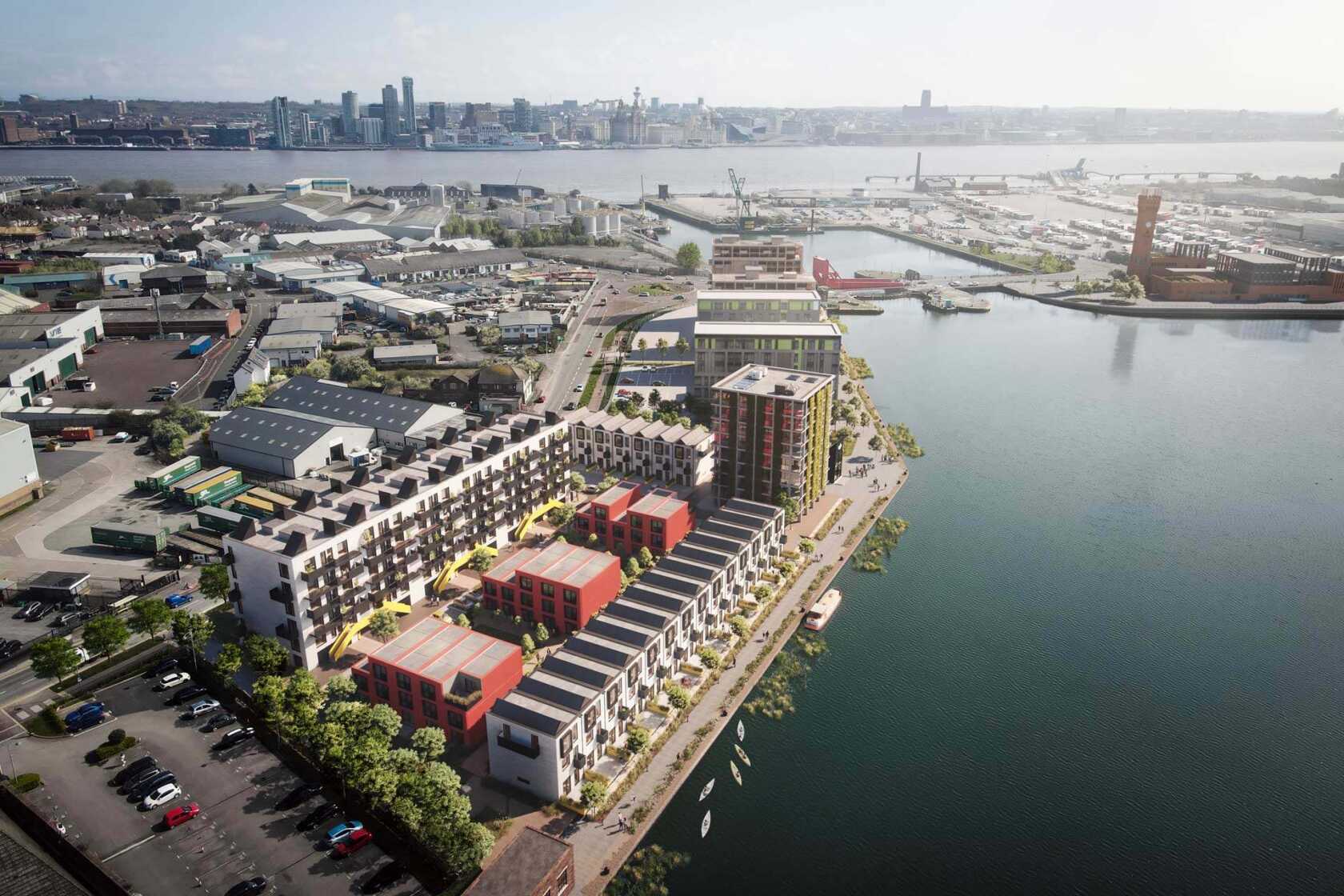 At our event, we showed lots of local journalists around, updating them on all the progress taking place, including an up-close look at the foundations that are already in place ahead of the arrival of the first delivery of homes from our House by Urban Splash factory. We then showed them around our brand new sales pavilion; designed by Liverpool-based architects shedkm, the pavilion will open in a couple of months' time, welcoming prospective residents.
On the tour, we also walked around Peel L&P's wider site, showing journalists recently updated streetscapes and public realm areas, as well as constructed buildings including the Wirral Met College which is now open.
We look forward to showing even more people around the neighbourhood as we reach crucial milestones this summer; register below to be the first to hear about them.
Want to be kept in the loop about all things Urban Splash? Then sign up for Newsplash!
Our monthly news round-up with the latest and freshest news on property development, place-making, housing, architecture, events and careers sent straight to your inbox.
Looking for something else?