Blog by Olly Wigglesworth
Introducing our sales suite of the future at Northstowe
At House by Urban Splash we like to do things differently; and when it comes to creating a first impression, well we take that rather seriously.
We aim to raise the bar in everything we do, and this month we did just that, unveiling the House pavilion at Inholm – the new neighbourhood we're creating at Northstowe in Cambridgeshire.
Designed by award-winning architecture practice shedkm, the minimalist structure is made from black-painted radiata pine CLT, with an exposed timber interior. It houses a state-of the-art combined reception and multi-media exhibition space, alongside a remote workspace and sales suite.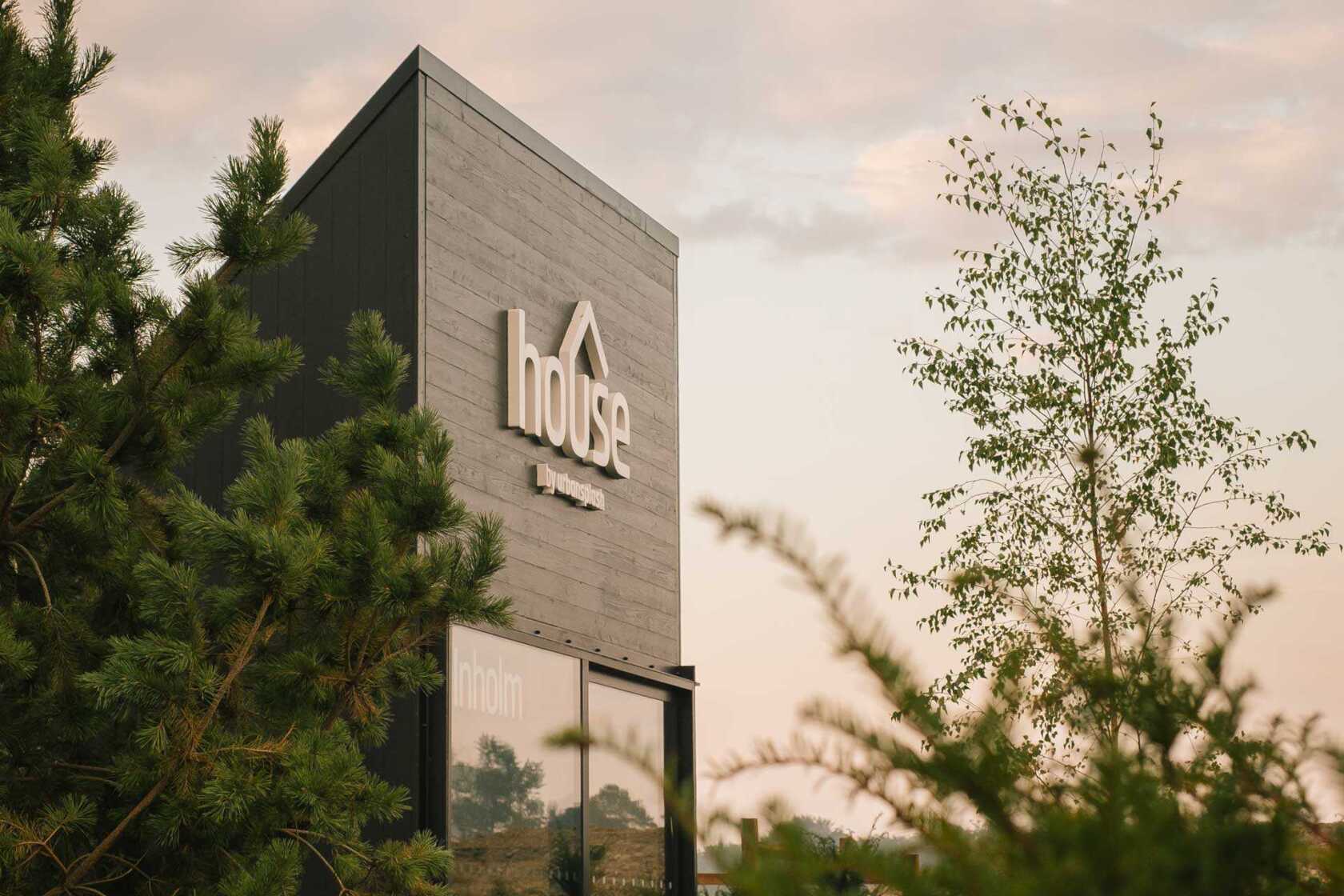 At Northstowe, this means homebuyers will be able to explore the homes coming up for completion, delve into the rich history of the location, and explore the future vision for our contemporary Fenland village, via a combination of touchscreen displays, virtual reality, architectural models and bespoke publications.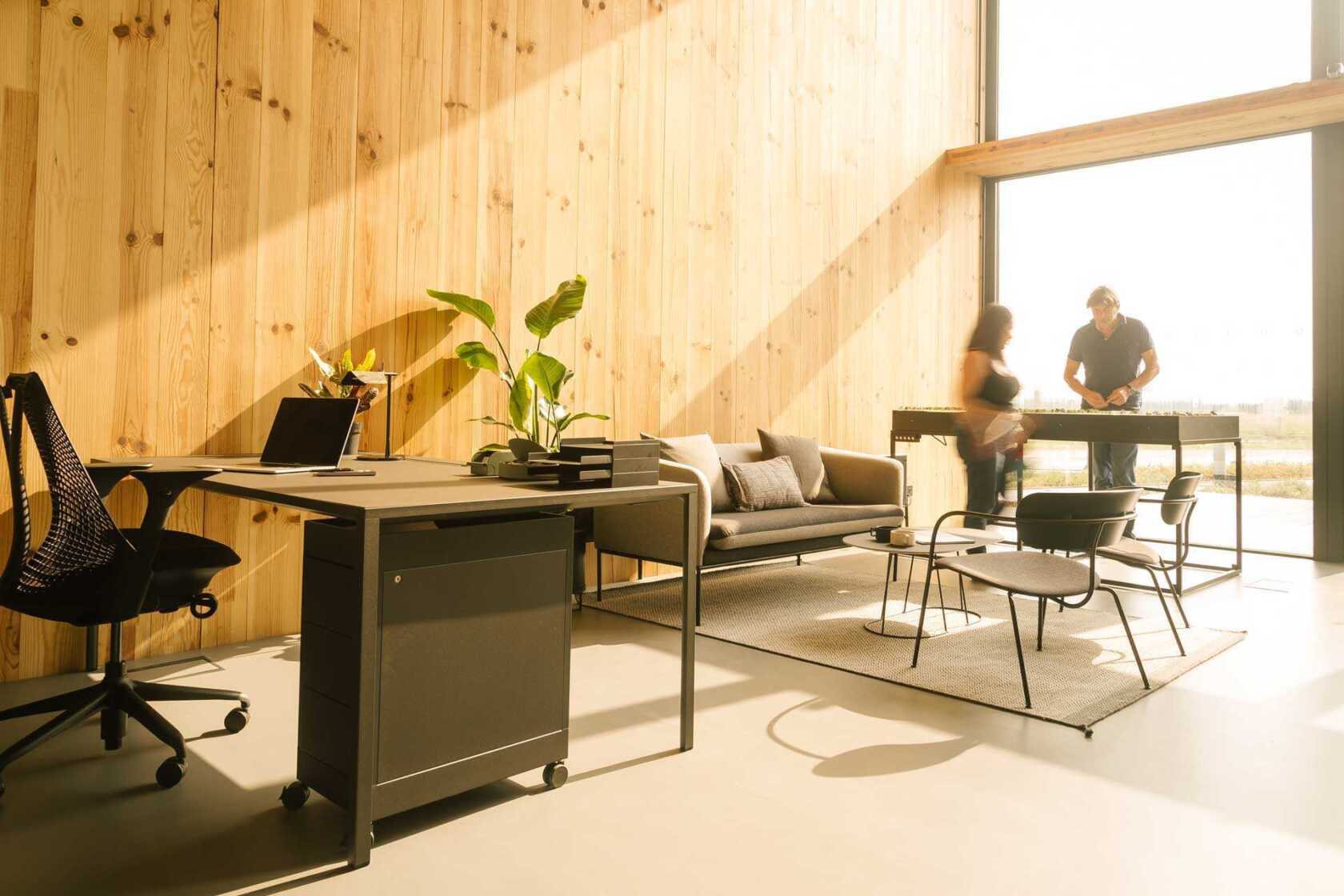 The totemic pitched roof also acts as beacon, directing visitors into the new site with minimal signage and establishing a burgeoning sense of place for a brand new neighbourhood.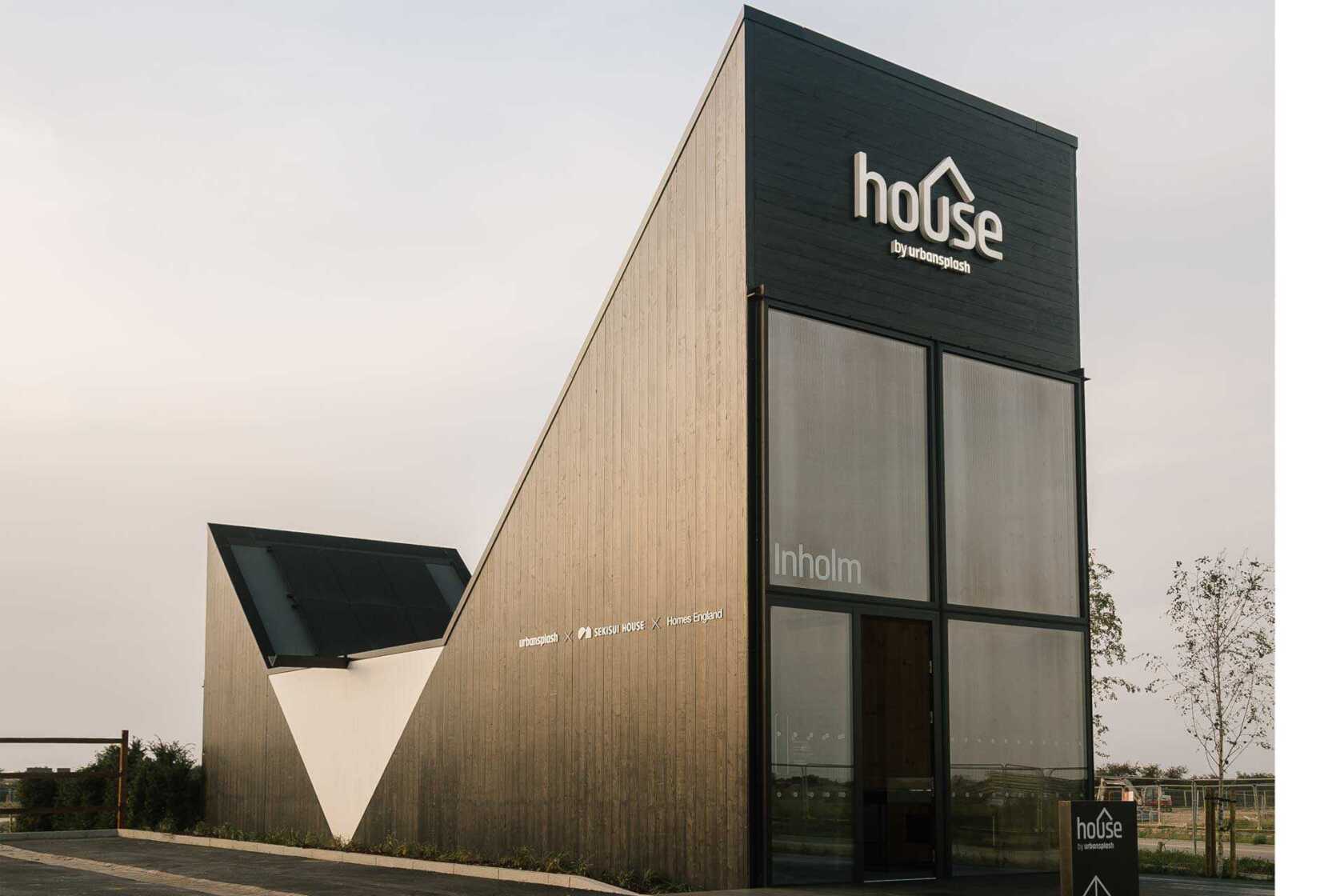 The Pavilion is the physical embodiment of our brand; we're all about ultra-sustainable, beautiful, modern design by award-winning architects, and the Pavilion embodies all of these things. Visitors will have an immersive brand experience with an emphasis on materiality, adaptability, natural light and open space - just like the homes we create.
We hope that the Pavilion will now become our ambassador building for the House by Urban Splash brand; it's a concept we want to roll out across the country, and you'll see our Pavilion at the centre of every major new House site. Watch this space...
Want to be kept in the loop about all things Urban Splash? Then sign up for Newsplash!
Our monthly news round-up with the latest and freshest news on property development, place-making, housing, architecture, events and careers sent straight to your inbox.
Looking for something else?