Guest blog by Pippa Middlehurst
Introducing Noodlehaus at New Islington
We're delighted to unveil the newest businesses joining our Urban Splash neighbourhoods – starting here with the awesome Noodlehaus – brainchild of Pippy Eats – at New Islington.
Founder Pippa will now launch this brand-new cookery school and community event space. by the waterfront at New Islington Marina, and here she talks about her vision for the new venue…
"I've long had an interest in Chinese cookery – ever since I was a young child and my grandfather would take me for dim sum.
It soon blossomed into a passion, and I've been learning about East and South-East Asian cookery for over 15 years – culminating in studying at the Lanzhou Noodle School in 2019 whilst travelling in China.
But food hasn't always been my primary passion; I actually graduated from university with a degree in Microbiology and molecular biology before starting my career as a cancer research scientist with Cancer Research UK in Manchester.
Now though, I've combined my two loves and in recent years began hosting supper clubs and cookery workshops in the city – all with a focus on noodles and broths, paying particular attention to the molecular biology at play in our cooking. In 2020, as the pandemic ignited everyone's interest in cooking, I had my first cookbook – Dumplings & Noodles – published.
It was inevitable I suppose that I'd need a permanent place to bring all this to life and that really is what Noodlehaus is intended to be. My designers are bringing the most exciting vision to life – somewhere that I believe will be the most beautiful, vibrant workshop space, dining space and Noodlehaus shop – all under one roof in Manchester's most exciting new neighbourhood.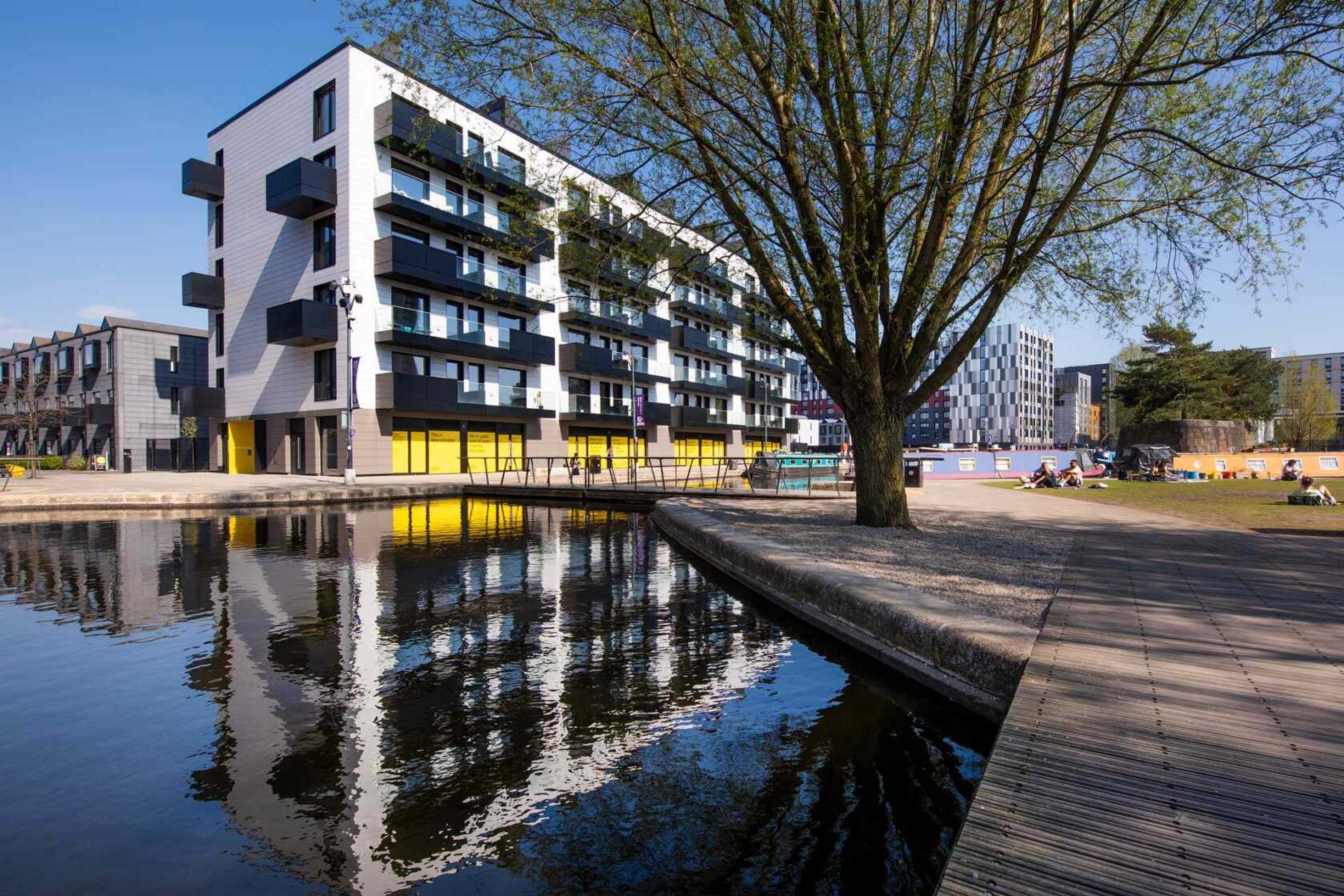 There'll be a Noodlehaus cookware and kitchen shop, where you'll find Pippy Eats products, as well as cookery equipment and tableware.
And it's not just about great food and drink by the water; Noodelhaus will be a multifunctional event space – somewhere in which people can socialise, share, learn and be creative in the heart of Manchester. It's going to be a space for everyone and will aide skill-sharing, learning and community.
I can't wait to welcome everyone inside!
If you're interested in finding out more about Noodlehaus, please email Noodlehaus@pippyeats.com
Want to be kept in the loop about all things Urban Splash? Then sign up for Newsplash!
Our monthly news round-up with the latest and freshest news on property development, place-making, housing, architecture, events and careers sent straight to your inbox.
Looking for something else?